*** WORLD PREMIERE ***
2020 SITGES FILM FESTIVAL
Soapbox Films
Presents
THE OLD WAYS

Directed By Christopher Alender
Written By Marcos Gabriel
Starring Brigitte Kali Canales, Andrea Cortés, Julia Vera, Sal Lopez, AJ Bowen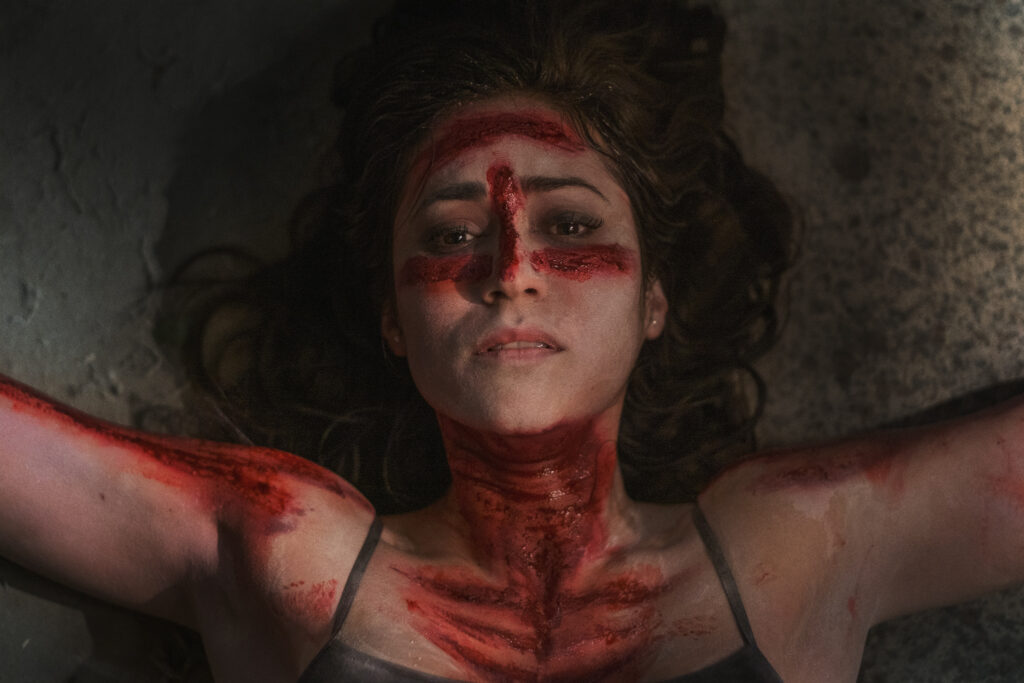 When Cristina Lopez – a Mexican American reporter – returns to her ancestral homeland of Veracruz chasing a story on witchcraft and faith healers, she becomes the subject of her own story. Kidnapped by a local "bruja" and her son, she's held against her will for a terrifying reason: they believe she has a demon within her, and won't let her free until they exorcise the malevolent force … no matter what it takes. As she struggles to make her escape, she slowly comes to believe they may be telling the truth after all. Along with her captors – and estranged cousin Miranda – Cristina's fight for survival turns into a fight for her soul.

Director: Christopher Alender
Screenwriter: Marcos Gabriel
Producers: T. Justin Ross, Christa Boarini, David Grove Churchill Viste
Principal Cast: Brigitte Kali Canales, Andrea Cortés, Julia Vera, Sal Lopez, AJ Bowen
Year: 2020
Premiere Status: World Premiere
Genre: Horror
Screening Section: Panorama Fantàstic
Country: USA
Languages: English and Spanish
Runtime: 90 minutes
Sales: XYZ Films and UTA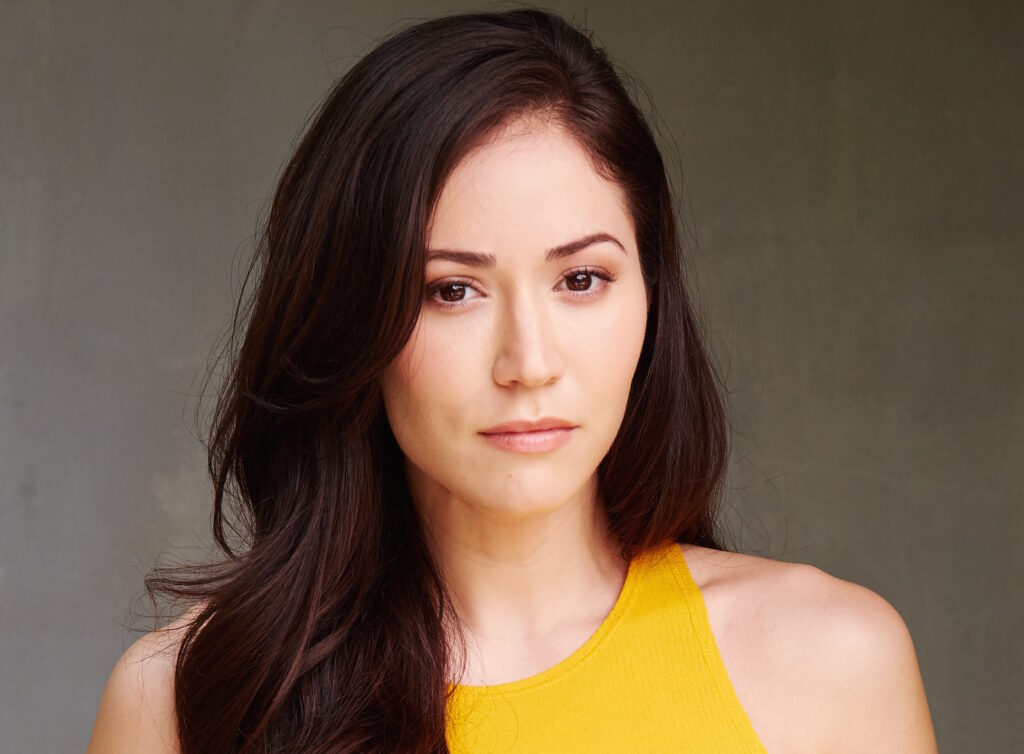 Lead actress Brigitte Kali Canales has quickly claimed her place in the entertainment industry through her dynamic performances and a vibrant personality that shines on and off screen. After her big screen debut in Edgar Wright's action musical film BABY DRIVER, Brigitte brought humor to grizzly situations in a supporting role as Rhonda in the Tribeca Indie hit THUMPER. She currently stars as Trace Martez in the pop culture classic, STAR WARS – CLONE WARS, created by George Lucas.
Brigitte's other credits include roles in Netflix drama 'BLOODLINE, CBS's hit series MOM, the Emmy nominated series WE BARE BEARS, the voice of Alejandra in the video game OVERWATCH, as well as a yet to be announced recurring role on an extremely popular genre series.When not working, Brigitte loves to play her ukulele, sing and dance, jam with her friends, give lots of love to her plants, and do a whole lot of cooking. She also enjoys spending time in nature, and helping give back to her community any way she can. She currently lives in the Los Angeles area with her husband, actor Rico Aragon, and their two chihuahuas Squeekiez and Chiaro.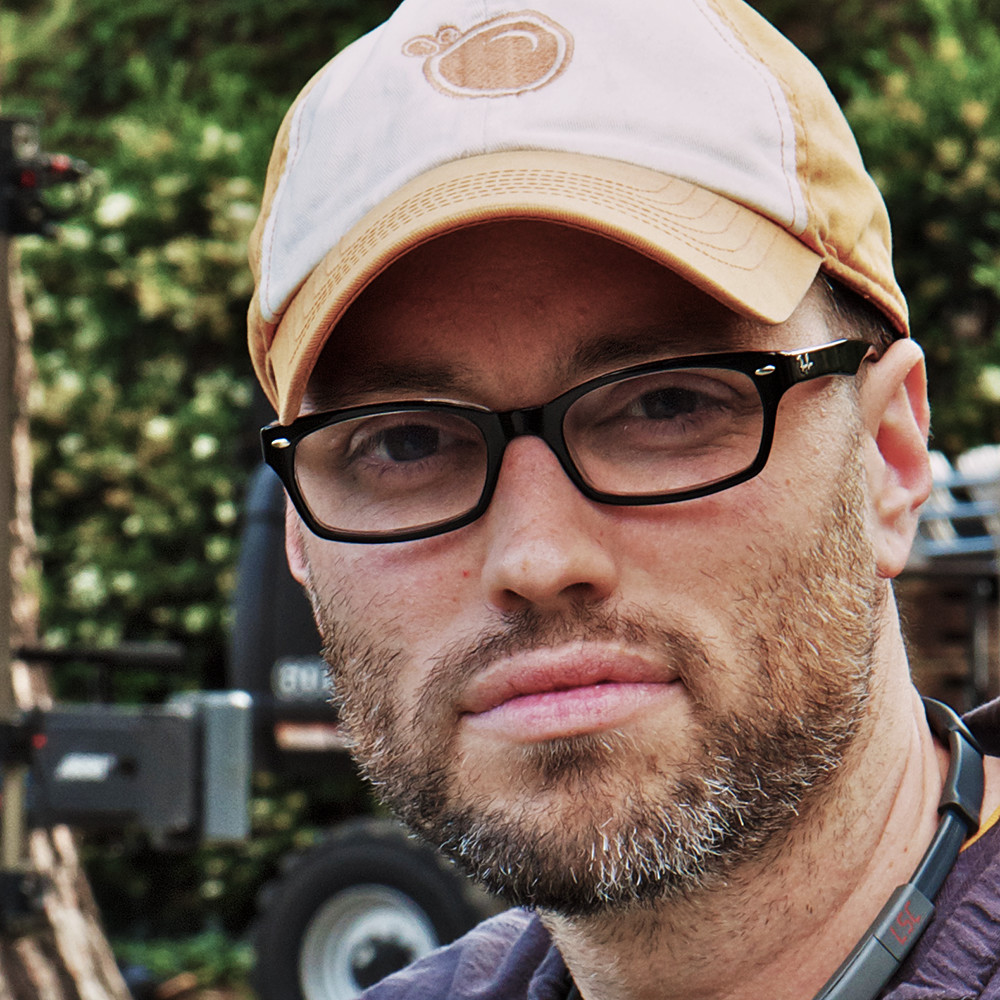 Director Christopher Alender
A graduate of the Florida State University Film School, Christopher Alender left his hometown of Atlanta, Georgia, to begin a career in Hollywood. His first foothold was in the movie trailer industry, where he developed a keen sense of how to tell a story in the fastest, most visually impactful way possible. In 2002, Christopher then went on to found Soapbox Films, a full-service production company that creates long and short form original and branded content.

As CEO and CCO of Soapbox Films, Christopher's focus is now on pursuing feature filmmaking full-time with the unique resources of a top-notch production facility and staff at his fingertips. One of his personal projects, Eye of the Storm, became an award-winning viral sensation and was featured in American Cinematographer for its cutting-edge, not-of-this-world visual aesthetic. He gravitates to genre projects that push boundaries and explore underrepresented perspectives as well as amplifying the voices of up and coming filmmakers. He's co-produced indie standouts SOUTHBOUND and XX, and in the past three years developed and produced three debut features, Emma Tammi's THE WIND, Roxanne Benjamin's BODY AT BRIGHTON ROCK, and Jonathan Stokes's WILDCAT. Christopher recently directed several episodes of MUPPETS NOW! For Disney + before starting principle photography on THE OLD WAYS.
Production Stills