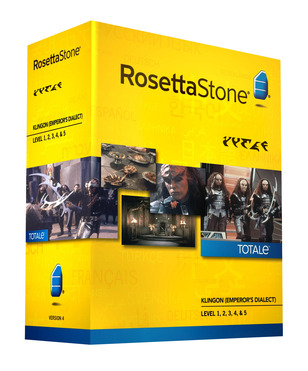 Great news Matty Radio Listeners!
Worf-Approved Klingon Course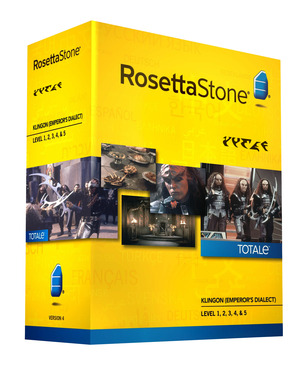 Klingon may be a difficult language for humans to wrap their smooth heads around, but it's made even more complicated by the constant threat that saying the wrong thing might accidentally land you in a battle to the death. And that's why you need the comprehensive Learn to Speak Klingon course from Rosetta Stone.
You never want to find yourself in a position where you're flipping through a copy of Introduction to Klingon Grammar, trying to sound fluent in front of a group of native speakers with photon torpedoes. This complete Klingon software package will enable you to express your thoughts safely and effectively in Klingon and master the conversational skills required to conduct negotiations, request medical assistance, and partake in the rich Klingon culture.
Why Rosetta Stone? Rosetta Stone is the world's most popular and most advanced program for learning a new language. Having helped millions of learners from around the world, Rosetta Stone is uniquely situated to be able to broaden the reach of the Klingon language so that it can become truly universal.
Check it out on Think Geek and Nerdist!
Remember, learning a new language can actually
make you smarter
. Why learn boring Mandarin or Spanish when you can learn the language of the Next Generation: Klingon.
https://www.youtube.com/watch?v=nn1VjbJtx-4&feature=youtu.be