Apple TV+ makes San Diego Comic-Con debut with lineup of fan-favorite, critically acclaimed series "Severance," "For All Mankind" "See," "Invasion," "Foundation" and "Mythic Quest"
Immersive "Severance" activation to transport fans into inner world of Lumon Industries
Apple TV+ today revealed a fan-favorite lineup of panels of its celebrated original series, marking its debut at the world's largest fan-based convention, San Diego Comic-Con International. The panels will feature cast and creative teams from the hit thriller "Severance," lauded alternate-reality series "For All Mankind" the acclaimed workplace comedy "Mythic Quest," plus a not-to-be-missed panel featuring some of today's greatest storytellers from "See," "Invasion," "Foundation" and "For All Mankind" to share their world-building insights with fans.
In addition to these must-see panels, attendees will have the opportunity – if they dare – to get "severed" as they immerse themselves in the world of Lumon Industries at an innovative "Severance" installation at the Hard Rock Hotel. The experience will take new Lumon employees through their first day on the severed floor where all of their senses will be required if they hope to be reunited with their 'outtie.' The experience is created in partnership with Ben Stiller and the show producers.
San Diego Comic-Con International is set to take place from Thursday, July 21 through Sunday, July 24. Dates, times and locations for all panels will be announced closer to the event.
Apple TV+'s original series panels at San Diego Comic-Con International will include:
Inside "Severance"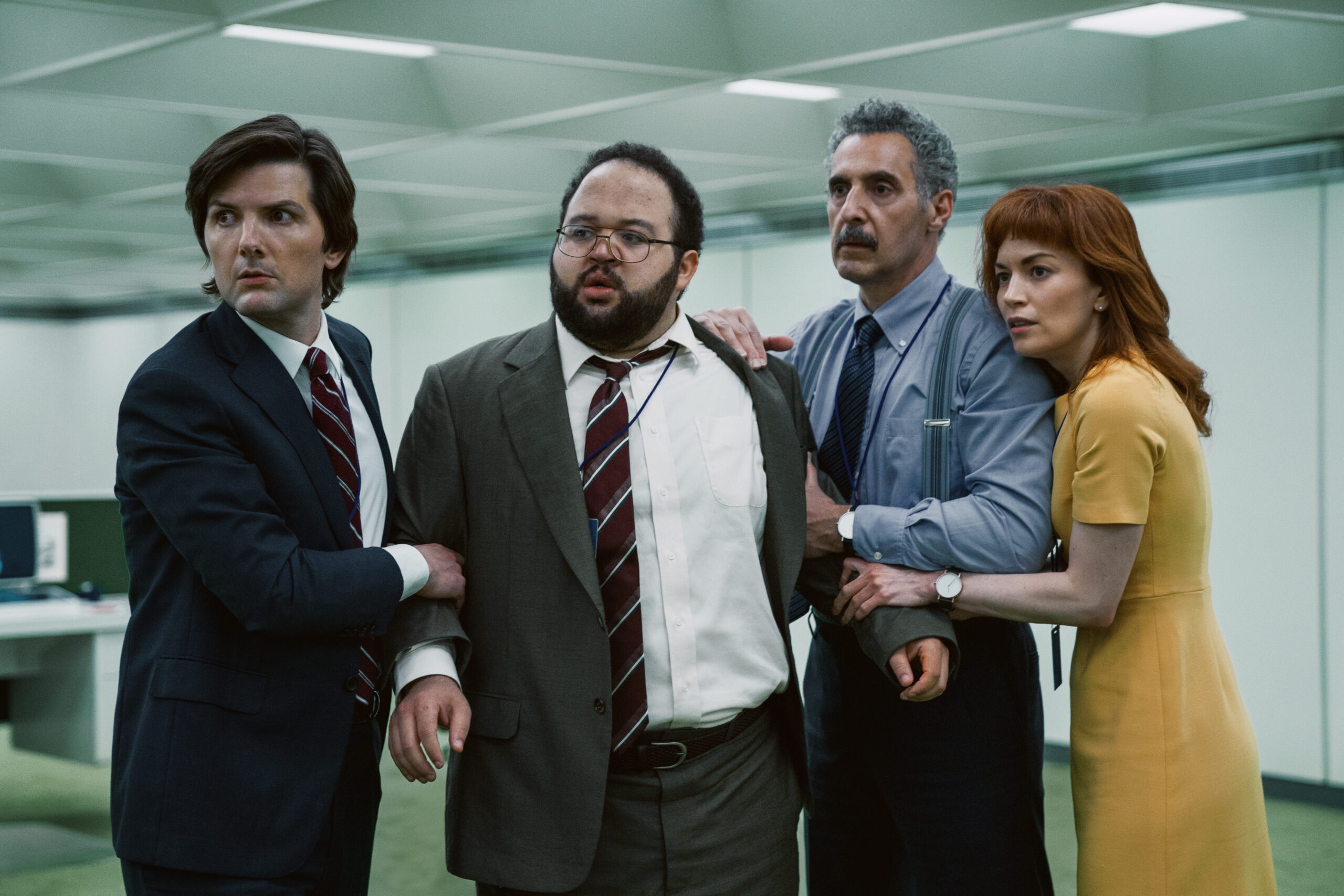 Executive Producer and director Ben Stiller, creator and executive producer Dan Erickson and cast members Adam Scott, Britt Lower, Tramell Tillman, Dichen Lachman and Jen Tullock share "Innie" secrets from season one of the Apple TV+ critically acclaimed series.
The Alternate World of "For All Mankind"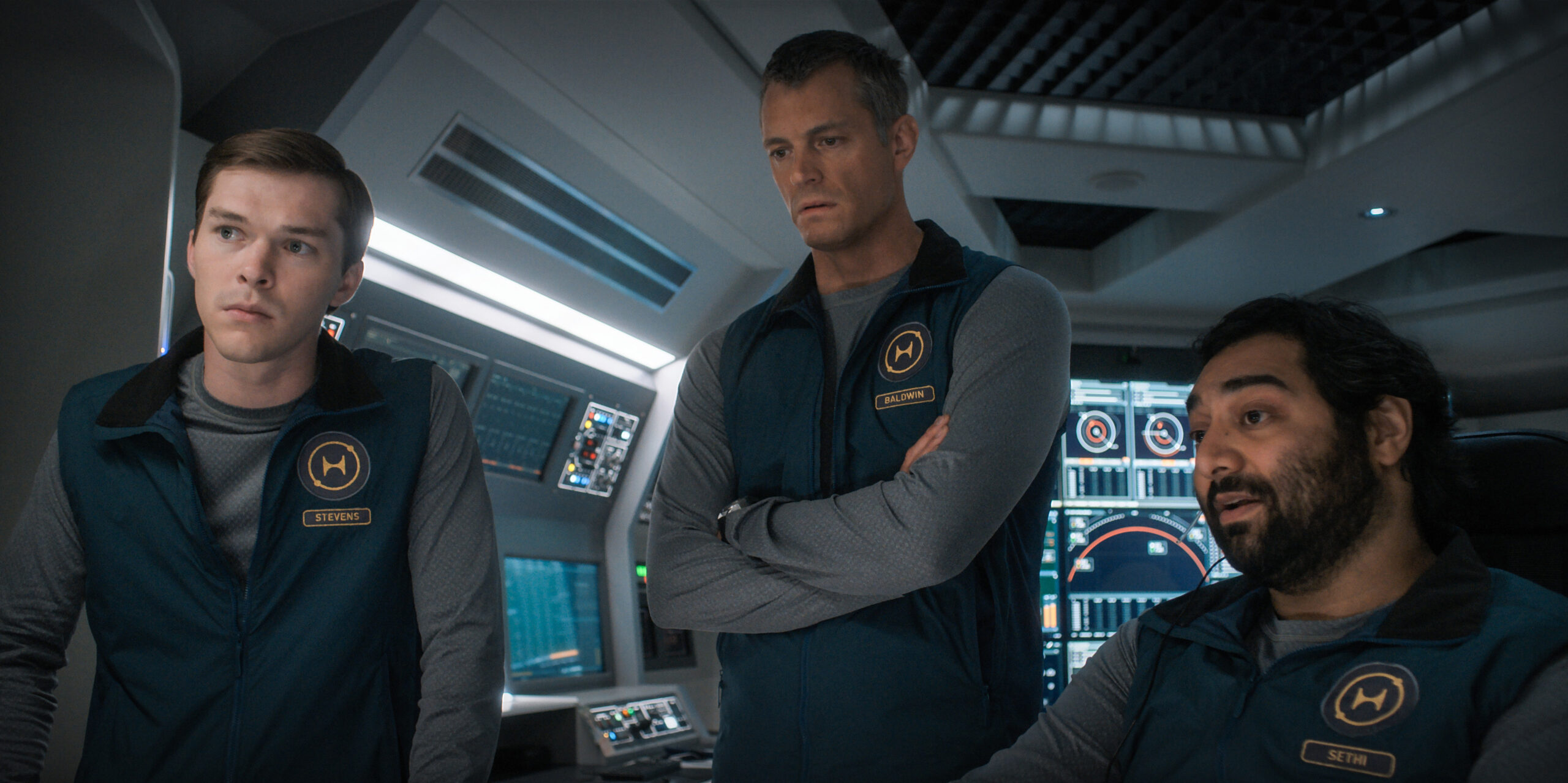 Creators and executive producers Ronald D. Moore, Matt Wolpert and Ben Nedivi are joined by executive producer Maril Davis and cast members Joel Kinnaman, Shantel VanSanten, Jodi Balfour, Sonya Walger, Krys Marshall, Cynthy Wu, Casey Johnson, Coral Peña and Wrenn Schmidt to discuss the propulsive third season of the critically acclaimed Apple TV+ alternate reality series.
The Players of "Mythic Quest"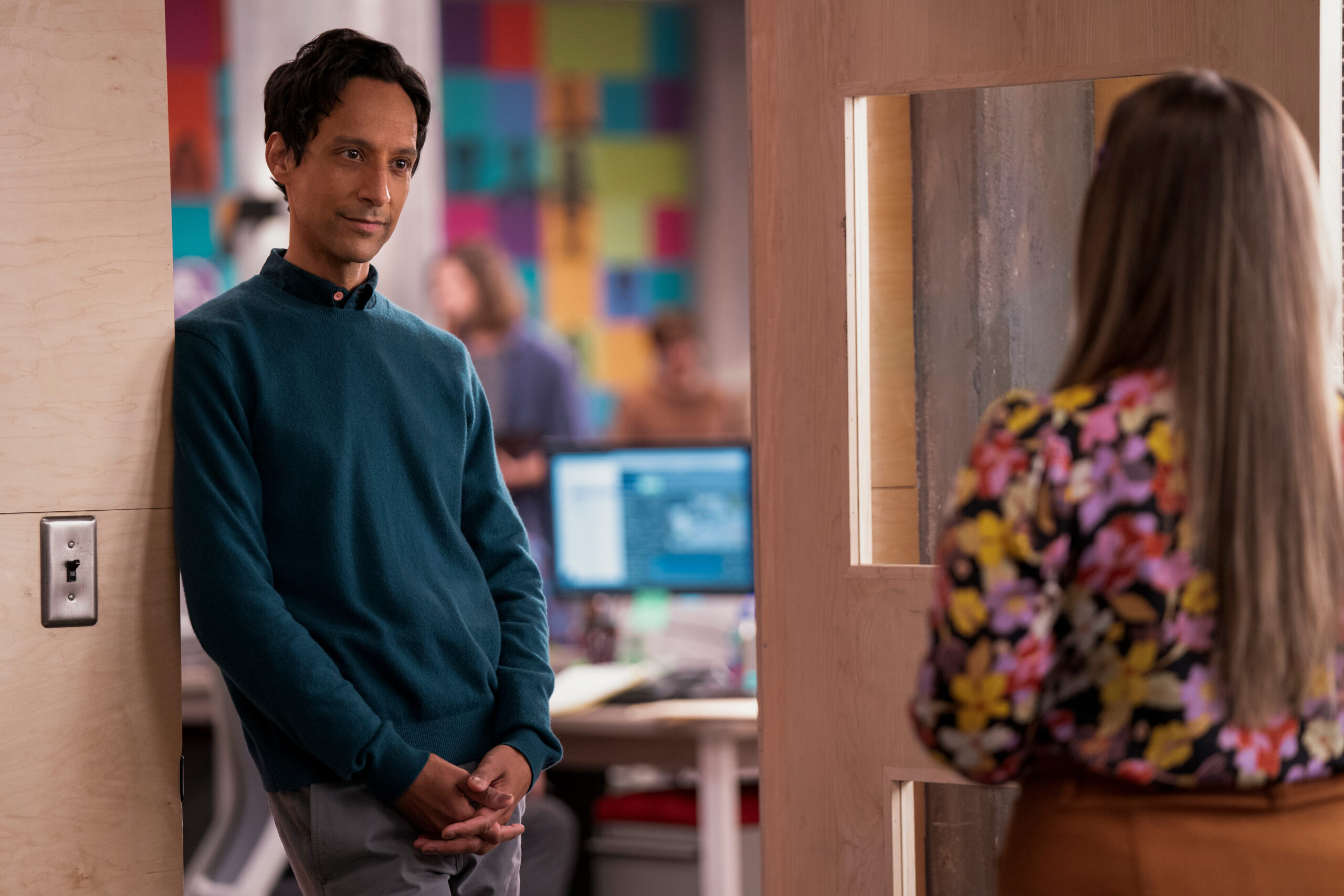 We have late breaking news that Rob McElhenney has worked out his schedule to now be able to join the "Mythic Quest" panel at SDCC.
Creator, executive producer and star Rob McElhenney joins co-creator and executive producer Megan Ganz, executive producer and star David Hornsby and cast members Charlotte Nicdao, Danny Pudi, Imani Hakim, Jessie Ennis and Ashly Burch take a deep dive into the critically hailed Apple TV+ workplace comedy and share an exclusive first look at the upcoming third season.
Storytellers of Apple TV+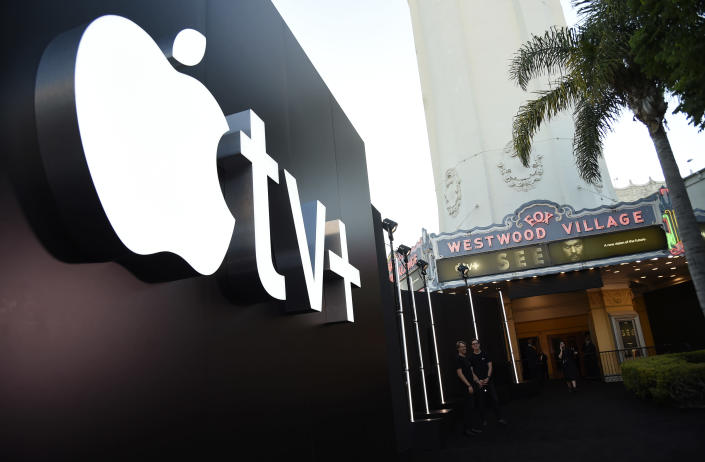 Creator and executive producer Ronald D. Moore of "For All Mankind," executive producer Simon Kinberg of "Invasion," "See" executive producer and showrunner Jonathan Tropper and creator and executive producer of "Mythic Quest," Megan Ganz will discuss creating the unique worlds of their series and share exclusive sneak peeks of upcoming episodes. David S. Goyer will also join from the set of "Foundation" with a special sneak peek at the upcoming second season.
"Severance"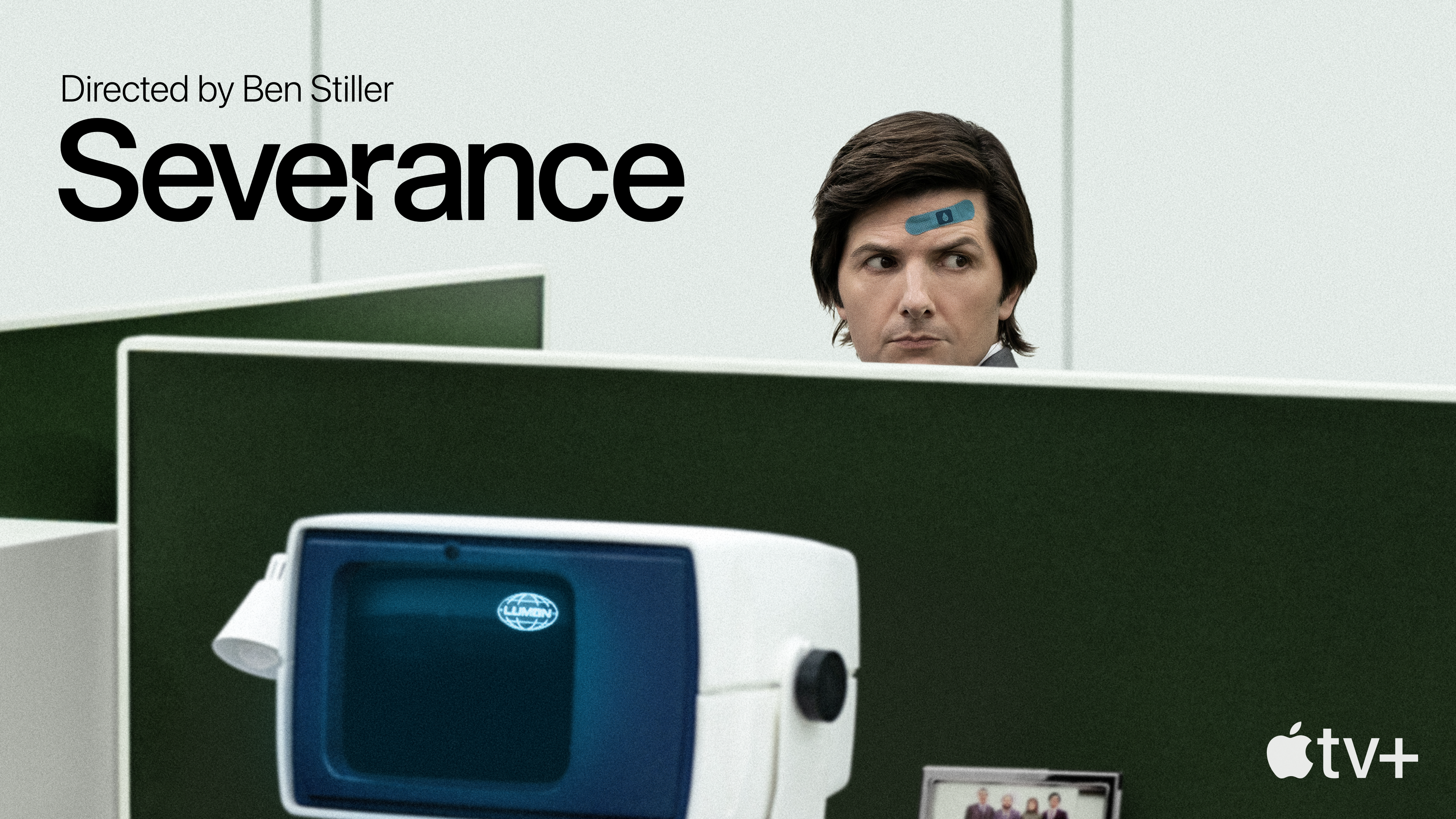 From director and executive producer Ben Stiller and creator Dan Erickson comes "Severance." Mark Scout (Adam Scott) leads a team at Lumon Industries, whose employees have undergone a severance procedure, which surgically divides their memories between their work and personal lives. This daring experiment in "work-life balance" is called into question as Mark finds himself at the center of an unraveling mystery that will force him to confront the true nature of his work… and of himself. Endeavor Content serves as the studio for the series.
Season one of "Severance" is available to watch now on Apple TV+.
"For All Mankind"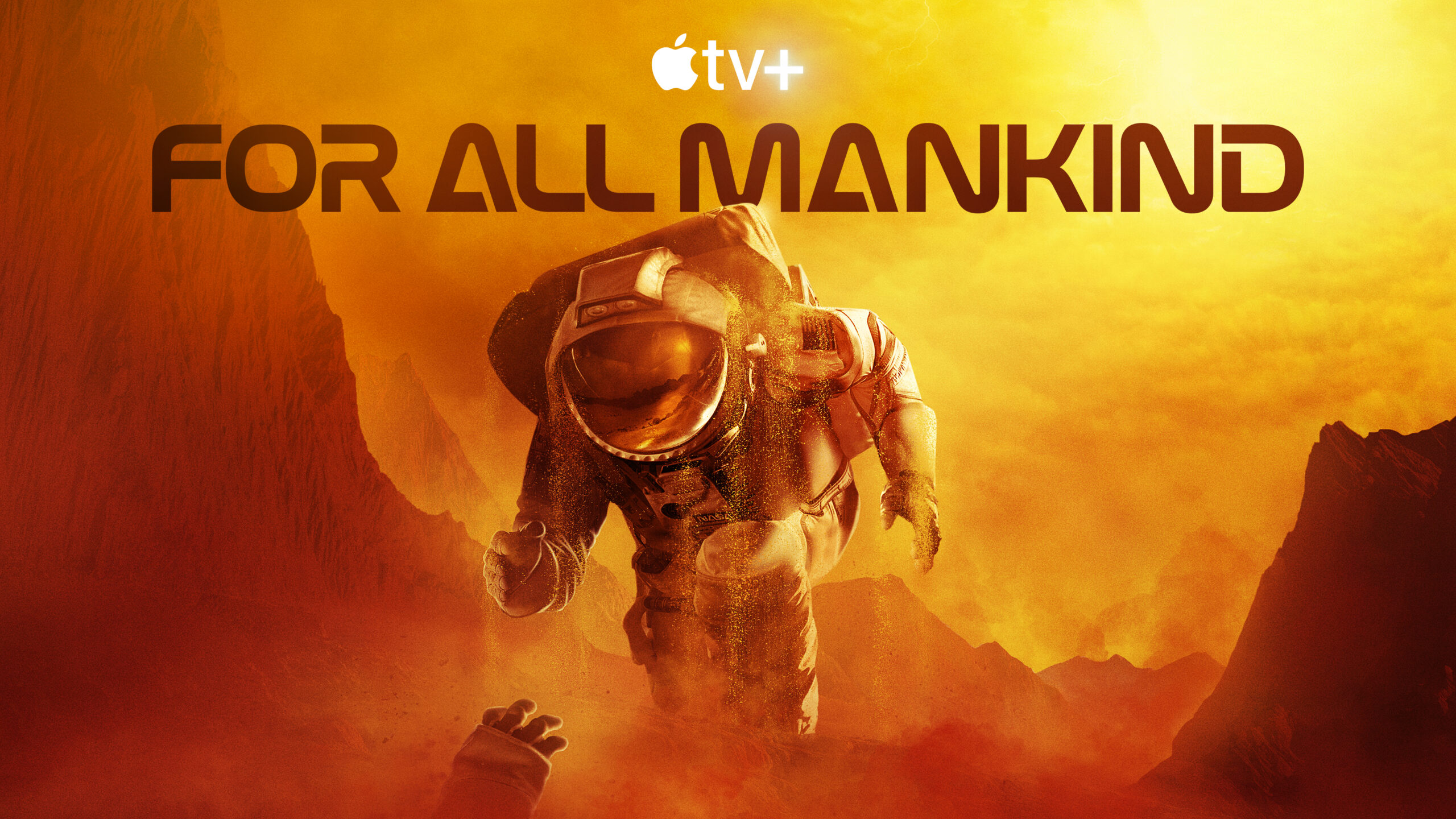 In season three, the Red Planet becomes the new frontier in the Space Race not only for the US and the Soviet Union, but also an unexpected new entrant with a lot to prove and even more at stake. Our characters find themselves going head-to-head as their ambitions for Mars come into conflict and their loyalties are tested, creating a pressure cooker that builds to a climactic conclusion. "For All Mankind" is produced by Sony Pictures Television.
Seasons one and two of "For All Mankind" are available to watch now on Apple TV+ and season three premiered on June 10 with new episodes launching every Friday through August 12.
"Mythic Quest"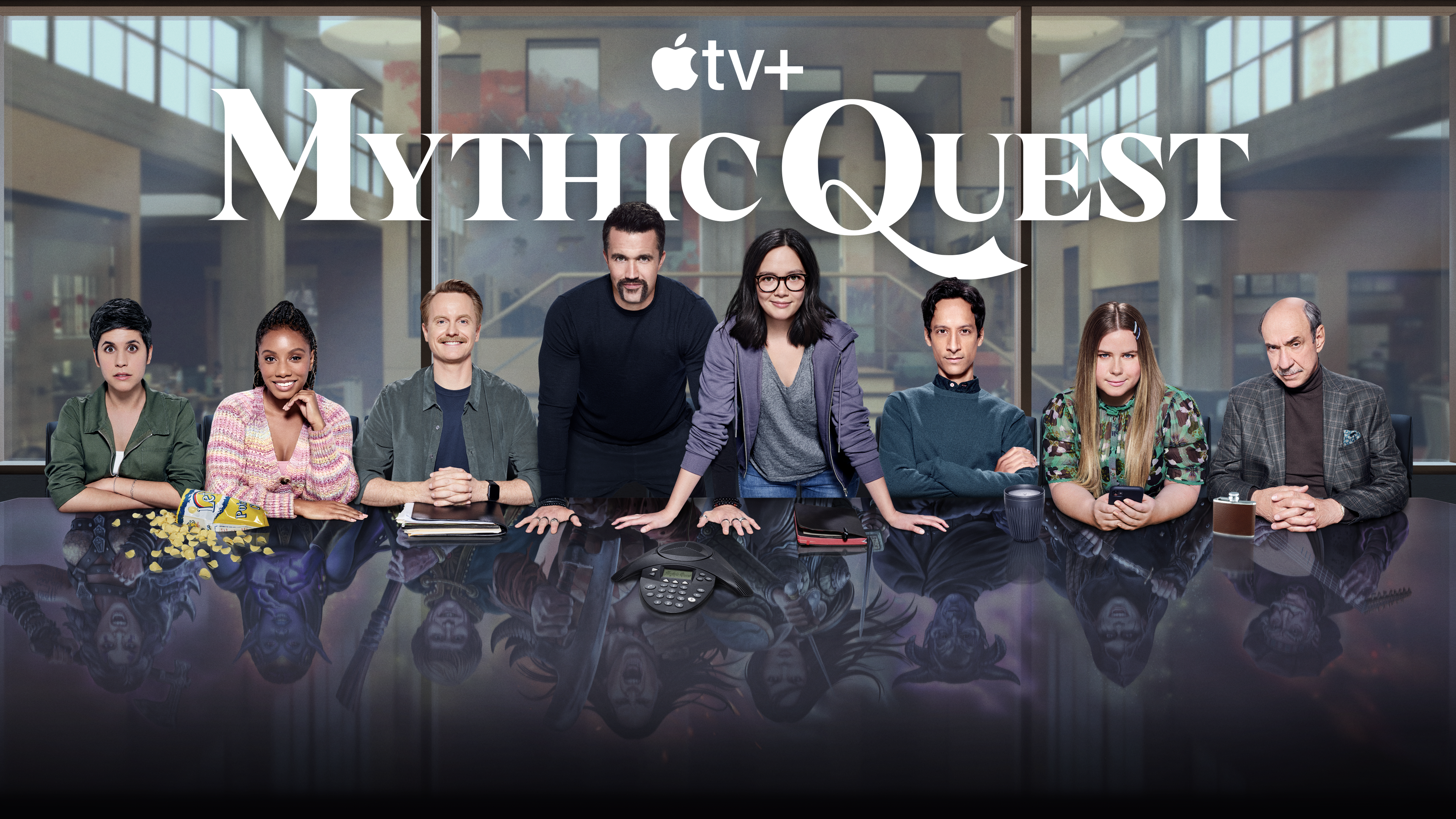 "Mythic Quest" follows the team behind the biggest multiplayer video game of all time. Co-created by Rob McElhenney, Charlie Day, and Megan Ganz ("It's Always Sunny in Philadelphia"), the series stars McElhenney as the fictional company's creative director, Ian Grimm, and also includes Danny Pudi, Imani Hakim, Charlotte Nicdao, Ashly Burch, Jessie Ennis, Naomi Ekperigin and David Hornsby, who also executive produces. The series is produced for Apple TV+ by Lionsgate, 3 Arts Entertainment and Ubisoft Film & Television.
Seasons one and two of "Mythic Quest" are available to watch now on Apple TV+.
"Invasion"
From Academy Award-nominated and two-time Emmy Award-nominated producer Simon Kinberg and David Weil, "Invasion" is a sweeping, character-driven science fiction drama series that follows an alien invasion through different perspectives around the world. Set across multiple continents, "Invasion" stars Shamier Anderson, Golshifteh Farahani, Sam Neill, Firas Nassar and Shioli Kutsuna. The series comes from Apple Studios.
The first season of "Invasion" is available to watch now on Apple TV+.
"See"
"See" takes place in the distant future, after a deadly virus decimated humankind. Those who survived emerged blind. Jason Momoa stars as Baba Voss — the father of twins born centuries later with the mythic ability to see — who must protect his tribe against a powerful yet desperate queen who wants the twins destroyed. Alfre Woodard stars as Paris, Baba Voss's spiritual leader.  The series is produced by Chernin Entertainment and Endeavor Content.
Season three of "See" will debut on Friday, August 26, 2022.
Seasons one and two are available to watch now on Apple TV+.
"Foundation"
Based on the award-winning novels by Isaac Asimov, "Foundation" chronicles a band of exiles on their monumental journey to save humanity and rebuild civilization amid the fall of the Galactic Empire. The series is produced for Apple TV+ by Skydance Television.
Season one of "Foundation" is available to watch now on Apple TV+.
Apple TV+ offers premium, compelling drama and comedy series, feature films, groundbreaking documentaries, and kids and family entertainment, and is available to watch across all your favorite screens. After its launch on November 1, 2019, Apple TV+ became the first all-original streaming service to launch around the world, and has premiered more original hits and received more award recognitions faster than any other streaming service in its debut. To date, Apple Original films, documentaries and series have earned 246 wins and 998 award nominations, including this year's Oscar Best Picture winner "CODA."
About Apple TV+
Apple TV+ is available on the Apple TV app in over 100 countries and regions, on over 1 billion screens, including iPhone, iPad, Apple TV, Mac, popular smart TVs from Samsung, LG, Sony, VIZIO, TCL and others, Roku and Amazon Fire TV devices, Chromecast with Google TV, PlayStation and Xbox gaming consoles, and at tv.apple.com, for $4.99 per month with a seven-day free trial. For a limited time, customers who purchase and activate a new iPhone, iPad, Apple TV, Mac or iPod touch can enjoy three months of Apple TV+ for free.*For more information, visit apple.com/tvpr and see the full list of supported devices.