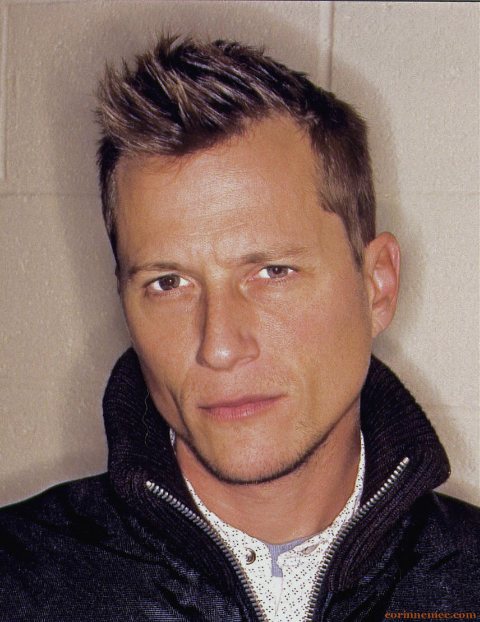 Rita's Recap for the show that aired January 23, 2014
By Rita Farbulous                                                S.4 E.5
For the 3 year anniversary episode, MattyP & Dave invite back one of their favorite guests, Corin Nemec, star of the hit series "Parker Lewis Can't Lose". Corin joins the show fresh out of the hospital after receiving surgery on his scar tissue. Corin was injured in a boating accident while filming a movie since he was last on the radio show. MattyP discusses Corin's movie "Sand Sharks" and wonders why it never made the big splash that "Sharknado" made last year. Tune in to the interview to hear what Corin had to say about his "Sand Sharks" co-star Brooke Hogan.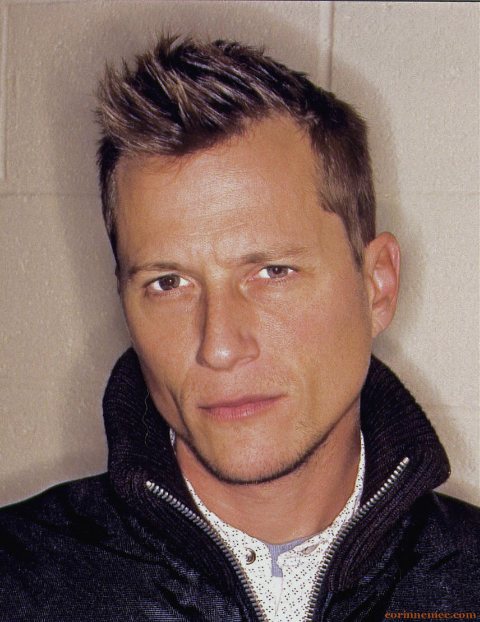 Corin lets the guys know that he will be starring in the new "Star Trek" movie titled "Star Trek Renegades". MattyP makes a suggestion that a KickStarter campaign should be started to help get Corin a star on the Hollywood Walk of Fame. Corin then addresses the rumor of "Lost Boys 3". MattyP easily segues to his favorite topic; Cory Haim selling his teeth on Ebay. Tune in to learn if Corin ever plans to sell his scar tissue on Ebay.
Corin tells the guys about the time that he worked on a TV special with Eddie Murphy and how Eddie snubbed him when meeting him, because Eddie was in his "I hate whitey phase".
The guys discuss Molly Ringwald's hotness and then get into another game of "Problem or Not A Problem"…
Is it a problem for Corin if he lands a lead role in a movie directed by Martin Scorcese, but has to do an extended sex scene with Jonah Hill?
Is it a problem for Corin to eat at an you can eat buffet then stare at Miley Cyrus naked?
Is it a problem for Corin to get his balls waxed by Helen Keller?
What if Corin was invited to an orgy with Angelina Jolie, Alyssa Milano and "Webster" star Emmanuel Lewis? Play back the interview to hear about Corin's experience working on "Webster" and what was going on behind the scenes.
Listen to the interview to learn Corin's thoughts on his ex-girlfriend Danielle Harris getting married, and if he has ever received tax advice from Wesley Snipes.
The next guest is Mickie James. Mickie was the WWE Diva's Champ and three time Women's Champ on TNA. The gorgeous wrestler is also a singer with her Country/Southern Rock song "Somebody's Gonna Pay" on Billboard's Heatseekers Chart.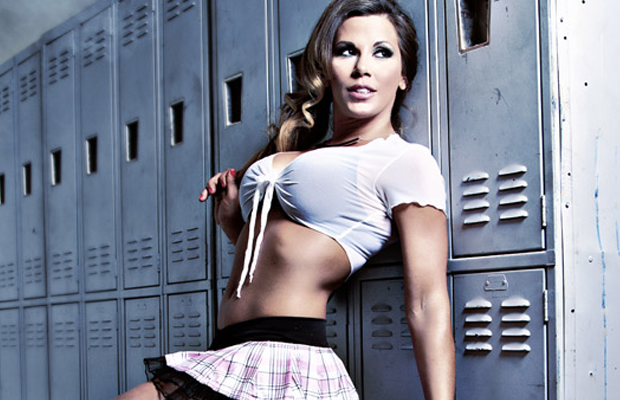 Mickie discusses the music video for the song which features Trish Stratus and Magnus. Play back the interview to hear what Mickie has to say on a possible WWE comeback. Matty asks Mickie her thoughts on the developmental program and the rumors about her and John Cena.
Mickie discusses her experience getting picked on while growing up and how it lead her to be a guest on the "Jenny Jones Show". MattyP declares that he and Mickie have something in common because he was also a guest on the "Jenny Jones Show"…How did Matty and his friends land guest spots on the infamous 90's talk show? Tune in to find out about his antics, and what Mickie thinks about it.
Trish Morrison joined the show as a follow up to her late husband Tommy Morrison's interview. Trisha informed everyone that her late husband, heavyweight boxing champ Tommy truly enjoyed doing his interview on the radio show and she remembered the 2012 interview like it was last night.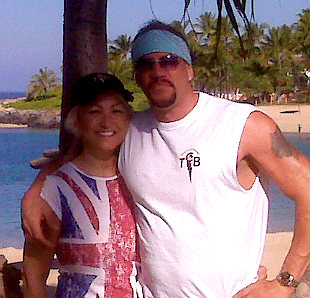 Trisha explained that not long after Tommy's interview, he had warrants out for his arrest and he was ultimately jailed in Tennessee. While in jail, Tommy got an insect bite and contracted a staph infection on the side of his chest. When he was released from jail, he went in for surgery and Trisha claimed that the surgeon left 12 feet of surgical gauze inside of Tommy's body. We then learned that Tommy had peck implants installed before he married Trisha. She informed us that Tommy was in and out of the hospital for a year and a half before he passed away His widow claimed that he finally received the proper diagnosis of a blood infection known as Pseudomonas Aeruginosa Septicemia but by the time he was diagnosed it was too late for treatment. She said that he really wanted to appear on VH1's "Celebrity Rehab". Tune in to the interview to hear why they turned down the famed boxer and wouldn't let him film for the show. Trisha tells what happened to Tommy's belt from the Foreman fight. You need to play back the interview to hear this sad story. Tune in to find out what Tommy thought about ESPN and if Trisha would ever allow the network to do a documentary on Tommy's story. Replay the interview to find out who Trisha would recommend play Tommy if there was a movie made about her life.
If you're interested in reading about Tommy's life story, you can purchase his autobiographical books on his website www.tommythedukemorrison.com but don't expect to request any autographed copies.
Rita Farb
MattyP's Radio Happy Hour
www.MattyPRadioHappyHour.com