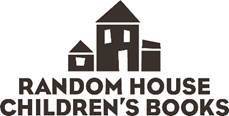 SDCC Panels Featuring RHCB Authors & Illustrators
SUNDAY
Sunday, 7/24, 11am-12pm | Room 11
Artists from graphic novels, comics, and animation will each work with individual kids to design an original superhero (or villain) in just 5 minutes, based on random superpowers chosen from a hat! It's fast and furious, and as many kids as they can squeeze in will go home with an original piece of art! Featuring Lucas Turnbloom (Steve L. McEvil), Justin Thompson (Charles Schulz Studios), Dan Santat (The Aquanaut), Jarrett Krosoczka (Lunch Lady), Matt Holm (Babymouse), and Marty Davis (Disney Animation).
ACTOR OMAR EPPS SHARES FIRST LOOK AT NEW AFROFUTURIST FANTASY SERIES
Sunday, 7/24, 11:15am-12:15pm | Room 6DE
Known for his roles on House, This Is Us, Juice, Love & Basketball, and more, popular actor and producer Omar Epps turns to the world of young adult literature with an electrifying Afrofuturist fantasy, Nubia: The Awakening. Get the first look at this powerful saga about three teenage refugees from a fallen African utopia who must navigate newfound powers in a climate-ravaged New York City. Moderated by Krista Marino, VP & Senior Executive Editor at Delacorte Press.
SO YOU WANT TO MAKE A GRAPHIC NOVEL?
Sunday, 7/24, 1-2pm | Room 28DE
Graphic novels are owning the bestseller charts! But what goes into making them? Join an award-winning group of comics creators as they discuss the nitty-gritty of creating graphic novels for young readers. Panelists include: Raina Telgemeier (Smile), Jennifer & Matthew Holm (The Big Adventures of Babymouse), Dan Santat (The Aquanaut), Jarrett Krosoczka (Hey, Kiddo), and moderated by Rose Brock, PhD. (Hope Nation).
SATURDAY
Saturday, 7/23, 10-11am | Room 25ABC
Whether they are drawing comics for kids, manga for teens, or webcomics for adults, these illustrators are as varied as the audiences they entertain. Join Camilla d'Errico (Pop Manga Dragons and Other Magically Mythical Creatures), Rachel Ignotofsky (The History of the Computer), Randall Munroe (What If?, How To), Lucas Turnbloom (Steve L. McEvil), and Judd Winick (Hilo series) as they discuss illustrating for a wide variety of mediums and readers. Moderated by Maryelizabeth Yturralde (Southern CA Independent Bookseller).
SUPERVILLAINS, ZOMBIES, AND GARGOYLES, OH MY!: A PARANORMAL SMACKDOWN FOR KIDS
Saturday, 7/23, 12:30-1:30pm | Room 10
Join children's authors Kiersten White (Wretched Waterpark), Lucas Turnbloom (Steve L. McEvil), and Max Brallier (The Last Kids on Earth) as they each defend a different supernatural entity in the ultimate paranormal smackdown. Which one will win? Come cast your votes and find out! Moderated by bookseller and comics artist, Rebecca Ann.
(RE)MAKING MYTHS IN YA AND MIDDLE-GRADE FICTION
Saturday, 7/23, 1-2pm | 29AB 
Whether myth, legend, or fairy tale, these authors are all reinventing old tropes, challenging traditional archetypes through more diverse and inclusive representation. Join Gina Chen (Violet Made of Thorns), Namina Forna (The Merciless Ones), Naz Kutup (The Loophole), and Xiran Jay Zhao (Zachary Ying and the Dragon Emperor) as we celebrate a new generation of heroes. This panel will be moderated by Co-owner of Mysterious Galaxy, Dr. Jennifer Marchisotto.
THE BUZZIEST BOOKS OF 2022 FROM PENGUIN RANDOM HOUSE
Saturday, 7/23, 7-8pm | Room: 9
The penguins are in the house and they have the perfect new book rec for you! Join Penguin Random House staff Brittanie Black (publicist, PRH Audio), Sarah Blumenstock (senior editor, Berkley), Lyana Salcedo (associate marketing manager, Penguin Young Readers), Anne Jaconette (marketing manager, Doubleday), Jordan Pace (publicist, Del Rey), and Jules Kelly (assistant director of marketing, Random House Children's Books) as they preview the buzziest books of the year!
FRIDAY
WRITING IN SOMEONE ELSE'S UNIVERSE
Friday, 7/22, 10-11am | Room 7AB
Join authors Adam Christopher (Star Wars: Shadow of the Sith), Suyi Davies (Stranger Things: Lucas on the Line), Alexandra Monir(Black Canary: Breaking Silence), Beth Revis (Star Wars: The Princess and the Scoundrel) and Douglas Wolk (All of the Marvels) as they discuss the process of writing for and about famous pop culture brands, from Star Wars and Stranger Things to the universes of Marvel and DC. Moderated by Elizabeth Schaefer (editorial director, Random House Worlds).
Friday, 7/22, 3:30-4:30pm | Room 29CD
Enter the upside down and join authors Adam Christopher (Stranger Things: Darkness on the Edge of Town), Suyi Davies (Stranger Things: Lucas on the Line), Jody Houser (Stranger Things: Science Camp), and audiobook narrator Reginald James (Stranger Things: Lucas on the Line) as they discuss their official Stranger Things books and graphic novels based on the hit series. Moderated Elizabeth Schaefer (editorial director, Random House Worlds).
THURSDAY
GRAPHIC NOVELS AREN'T JUST PRETTY PICTURES!
Thursday, 7/21, 12-1pm | Room 23ABC
A picture might be worth a thousand words, but the words are important too! Learn what it takes to write a compelling graphic novel from writers Judd Winick (Hilo), Jennifer L. Holm (Babymouse), Jose Pimienta (Twin Cities), and Lucas Turnbloom (Steve L. McEvil). Moderated by Marcie Colleen, Senior Editor/Writer for Epic Originals.
WRITING YOUR FAVORITE IP CHARACTERS
Thursday, 7/21, 12-1pm | Room 9
Livia Blackburne (Disney's Feather and Flame), Alexandra Monir (Black Canary: Breaking Silence), Emma Theriault (Disney's Rebel Rose), and Kiersten White (Padawan, Slayer) discuss writing iconic characters and share their tips on breaking into writing major studio IP. This panel will include costume designers Kym Barrett (The Matrix, Shang-Chi) and Christopher Lawrence (Ray Donovan, Bill Burr's Old Dads), assistant costume designer Garnet Filo (The Mandalorian, Star Trek: Picard), costume illustrator Gloria Kim (The Mandalorian, Star Trek: Strange New Worlds), and "specialty custom made" Dorothy Bulac-Eriksen (Avengers: Infinity Wars, Star Trek: Picard), moderated by Clarissa Cruz from Entertainment Weekly.
RHCB GIVEAWAYS & SIGNINGS
SUNDAY
GIVEAWAY: Graphic Novels
Sunday, 7/24, 11am-12pm | Booth #1514/1515
TICKETED GIVEAWAY + AUTHOR SIGNING: Nubia The Awakening by Omar Epps
Sunday, 7/24, 12:45-1:45pm | AA03
Ticketing for this will take place in the morning. Attendees can line up between 7am and 9am, the drawing begins at 9am, and winners will get a wristband with the time and location.
GIVEAWAY: Well, That Was Unexpected by Jesse Q. Sutanto  
Sunday, 7/24, 1:30-2pm | Booth #1514/1515
SATURDAY
GIVEAWAY: Nothing More to Tell by Karen McManus
Saturday, 7/23, 11:30am-12pm | Booth #1514/1515
AUTHOR SIGNING: Namina Forna
Saturday, 7/23, 4:30-5:30pm | Booth #1514/1515
AUTHOR SIGNING: Kiersten White
Saturday, 5-6pm, 7/23 | Booth #1514/1515
GIVEAWAY + AUTHOR SIGNING: Violet Made of Thorns by Gina Chen
Saturday, 7/23, 6-7pm | Booth #1514/1515
FRIDAY
GIVEAWAY: Sweet Valley Twins: Best Friends (A Graphic Novel) by Francine Pascal
Friday, 7/22, 11:30am-12pm | Booth #1514/1515
AUTHOR SIGNING: ALEXANDRA MONIR
Friday, 7/22, 11:30am-12:30pm | Booth #1119
AUTHOR SIGNING: Judd Winnick
Friday, 7/22, 4:30-5:30pm | Booth #1514/1515
THURSDAY
GIVEAWAY: Friends Like These by Jennifer Lynn Alvarez
Thursday, 7/21, 12:30-1pm | Booth #1514/1515
GIVEAWAY + AUTHOR SIGNING: Stranger Things: Lucas On The Line by Suyi Davies
Thursday, 7/21, 6-7pm | Booth #1514/1515