AT SAN DIEGO COMIC CON 2013, MEET THE CREATORS AND BEAUTIFUL FEMME FATALES OF THE STEAMY TV SERIES that Entertainment Weekly calls a "badass chick anthology series" and Geek Magazine hails as "50% Tarantino, 50% Sin City, 100% Cool."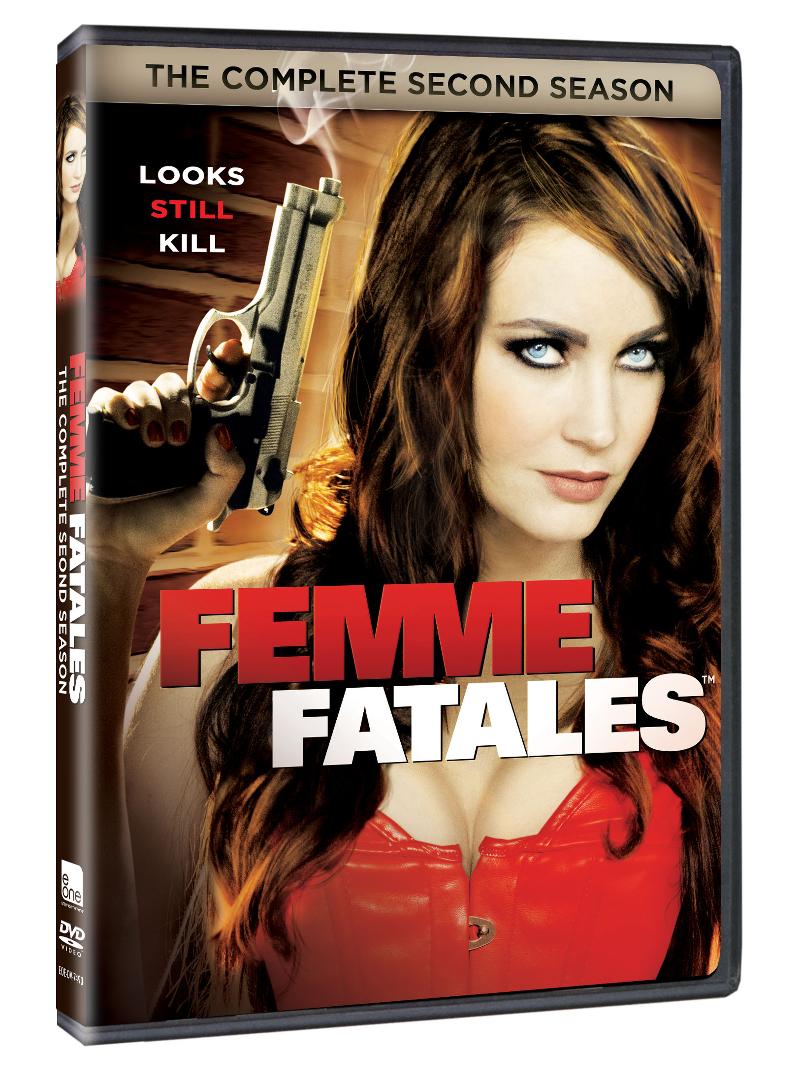 Panel "FEMME FATALES Revealed: Looks Still Kill" Runs Saturday,
July 20 from 8-9:15PM in #6DE
WHAT:            As Entertainment One serves up the steamy and star-studded second season of Cinemax's FEMME FATALES to the home entertainment marketplace (arriving on DVD July 16), you're cordially invited to sit down and chat with the talented creators and beautiful women behind the hit program that Entertainment Weekly hails as "a badass chick anthology series" and The Huffington Post calls "pulpy fun.
Join creators MARK A. ALTMAN (DOA: Dead or Alive, Free Enterprise, Castle) and STEVE KRIOZERE ("NCIS", "V.I.P.", Necessary Roughness) to discuss the fan-favorite anthology series which features stories about powerful, sexy and dangerous women inspired by and styled in the tradition of pulp, film noir and graphic novels. Also in attendance will be composer JOE KRAEMER (Jack Reacher) and FEMME FATALES stars including NIKKI GRIFFIN (Family Business, The Fast & The Furious III, The Dukes of Hazard), KRISTEN DELUCA (Hell Hath No Furies), JEN ROA (Big Bad Wolf), MADISON DYLAN (Girls Gone Dead, Visions, Extracurricular Activities).
Want to get even further behind-the-scenes of FEMME FATALES? Then you won't want to miss Femme Fatales Revealed: Looks Still Kill, asthe stars and creators celebrate the DVD release with some special giveaways, including season one DVDs and soundtrack albums.  On stage, meet your favorite guest stars including Dean Haglund ("The X-Files"), Reggie Hayes ("Girlfriends") and stunning femmes fatales along with series creators Mark A. Altman and Steve Kriozere who will make a very special announcement. All attendees will also get an exclusive Femme Fatales poster.