BLOOD KISS SIGNING WITH AMBER BENSON, MICHAEL REAVES AND SURPRISE GUESTS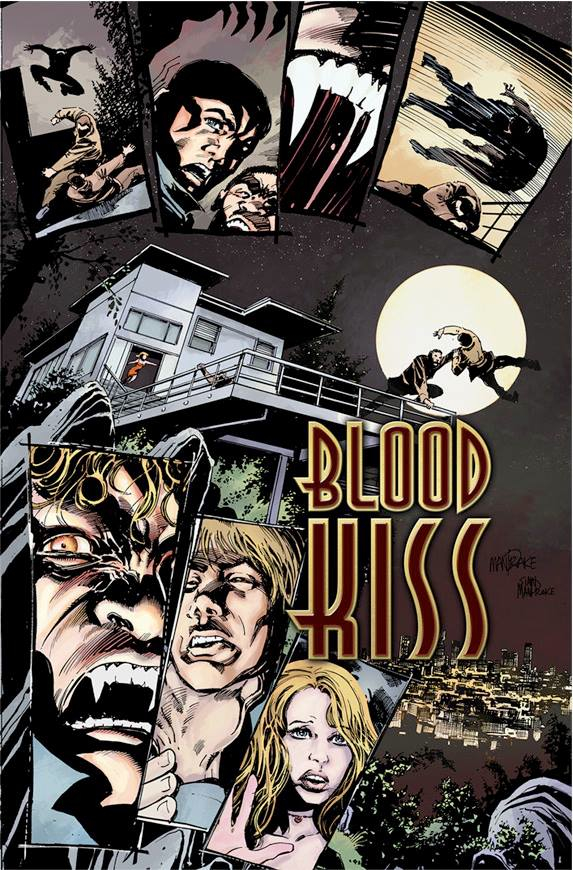 FRIDAY,JULY 19th
What: Blood Kiss Autograph Signing
When: 4:00M-5:00PM
Where: Booth 3919 Geekscape
Hollywood –July 11, 2013 – Last month, actress Amber Benson, Whoopi Goldberg, noted writer Neil Gaiman, and a number of entertainment industry veterans rallied behind ailing filmmaker Michael Reaves–feature film "Blood Kiss" helping it to exceed funding goals on the popular crowd funding site Kickstarter.
The project achieved national attention with coverage by Entertainment Weekly, Fangoria, and was featured in George Pennacchio;s entertainment spotlight on the ABC-7 11:00 News.
Now, the highly anticipated Vamp Noir feature film which stars Neil Gaiman in his acting debut alongside Amber Benson will be appearing at San Diego Comic-Con 2013 for an autograph signing and press opportunities.
Michael Reaves, who is in the advanced stages of Parkinson's disease, is known for his prolific writing and producing which included scripts for such shows as "Batman The Animated Series", "Star Trek: The Next Generation,""Sliders,"'The Flash"" Father Dowling Mysteries,""He-Man", "Dungeons and Dragons", "Gargoyles" and many others. He has received an Emmy Award, a Howie Award, and many other nominations.
Blood Kiss, set in 1940s Hollywood, is the classic film noir tale of a sexy jazz singer in distress and a Private Investigator who takes on a little more than he bargained for when he discovers this case involves the murder of multiple Vampires.
Award-winning writer/producer Neil Gaiman will be making his acting debut in the film as eccentric movie director, "Julian Cross". "I'm willing to pretend that the prospect of acting doesn't terrify me in order to help Michael Reaves make his film." said Gaiman, known for his work on "Dr. Who","The Sandman,""Coraline", "American Gods," and more.
Actress Amber Benson is slated to play the lead role of "Ruby Day", the sexy jazz singer in Blood Kiss. "Michael has been a great supporter of not just his friends, but many, many others in the industry, with his encouragement, advice and his hands-on help," said Benson who is known for her work on the series "Buffy the Vampire Slayer""Supernatural," and others, "but now is our turn to give back and make Michael's dream of making his passion film a reality."
Michael Reaves (Batman, Star Trek) Amber Benson (Buffy, Supernatural), producer Daniela Di Mase, Co-Producer Leah Cevoli (Robot Chicken, Deadwood) and composer David Raiklen (Worth) will be on-hand to sign exclusive Blood Kiss posters from artists Tom Mandrake (Batman, Martian Manhunter) and Christopher D. Salmon.
www.Facebook.com/BloodKissMovie
www.twitter.com/BloodKissMovie
www.youtube.com/OfficialBloodKiss