TNT's Falling Skies, Legends and The Last Ship Coming to
Wonder-Con
TNT is bringing three of its action-packed summer series to
WonderCon Anaheim on Saturday, April 19.
TNT's hit drama Falling Skies will return to Wonder-Con for the second time, with Moon Bloodgood (Terminator Salvation), Sarah Carter (Final Destination 2), Seychelle Gabriel (The Last Airbender), Doug Jones (Pan's Labyrinth) and executive producer/director Greg Beeman (Smallville, Heroes) set to appear.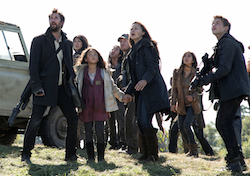 TNT's upcoming new series Legends will bring the star-power with Sean Bean (Game of Thrones, The Lord of the Rings), Ali Larter (Heroes), Morris Chestnut (American Horror Story, Nurse Jackie) and Tina Majorino (Grey's Anatomy, True Blood), along with executive producer/showrunner David Wilcox (Fringe).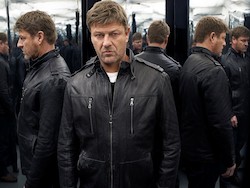 The Last Ship, TNT's new action-adventure series from executive producer Michael Bay, will round out the day with stars Adam Baldwin (Firefly, Chuck) and Travis Van Winkle (Heart of Dixie), along with showrunners Hank Steinberg (creator of Without a Trace, The Nine) and Travis Van Winkle(The Closer).