The Beguiling welcomes Jillian Tamaki to SDCC!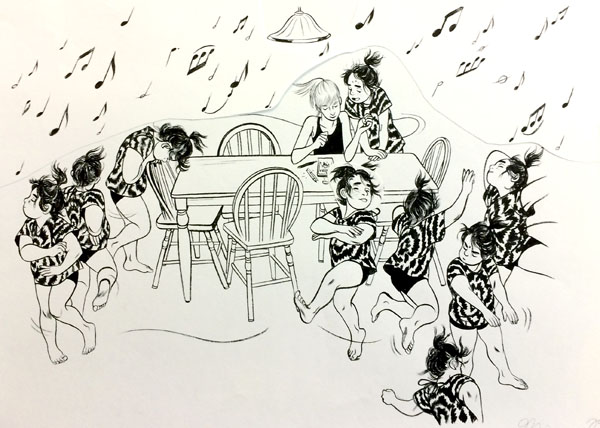 Pages from "This One Summer" to be made available for sale starting at Comic-Con Booth #1629, alongside new pieces by many artists including Harkham, Jason, Huizenga, Ba & Moon, and more!
The Beguiling Original Art is proud the welcome the incredibly talented Jillian Tamaki to its roster of represented artists in its Original Art Store. Jillian is the artist and co-creator of the acclaimed graphic novels SKIM and This One Summer, the sketchbook collection Indoor Voices, and the webcomic Supermutant Magic Academy.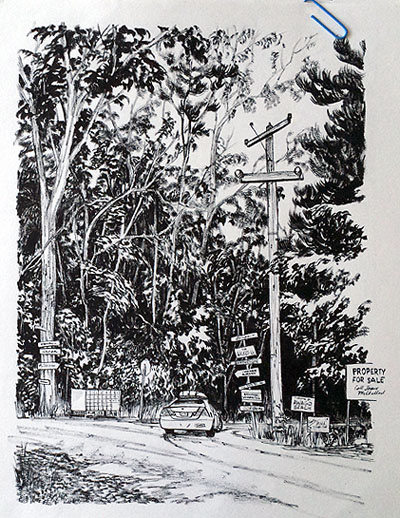 The Beguiling will be debuting more than two-dozen gorgeous pages from This One Summer as part of its offerings at Comic-Con 2014 at booth #1629, a small corner of publisher Drawn & Quarterly's booth, from Thursday July 24 through Sunday July 27 (no preview night this year).
The new pieces from Tamaki and This One Summer will join hundreds of brand-new, never previously available-for-sale pages by a who's-who of international cartooning talent. New work will be on hand and available for sale from the following artists:
Gabriel Ba & Fabio Moon (Serenity/Firefly, BPRD, Fabulous Killjoys, Casanova)
Jeffrey Brown (Illustrations, Comics)
Farel Dalrymple (Prophet)
Lisa Hanawalt (My Dirty Dumb Eyes)
Sammy Harkham (Somersaulting, Illustration Work)
Kevin Huizenga (Or Else, Leon Beyond, Rumbling)
Jason (Sketches and Illustrations)
Jeff Lemire (Sweet Tooth, Nobody, Essex County)
and Paul Pope (Prints and new original artwork)
In addition, The Beguiling will have an expertly chosen selection of original comics art on hand from its full roster of represented cartoonists. Recent pieces will be available from Rafael Albuquerque (American Vampire), Becky Cloonan (Demo, Batman), Vanessa Davis (Make Me A Woman), Pascal Girard (Reunion), Matt Kindt (Mind MGMT), Mahendera Singh (Adventure Time Encyclopedia), and more than two dozen pages will be available by Bryan Lee O'Malley (Scott Pilgrim, Lost at Sea). The complete list of represented artists is at the end of this e-mail.
As a special bonus, The Beguiling will also be bringing along some art rarities this year. They will have for sale limited edition prints by Japanese gay comics legend Gengoroh Tagame, Japanese BL manga creator Est Em, and a special giclee print by Sean Phillips from the series Fatale. There will also be a few original comics pages for sale by legends Neal Adams and Bernie Wrightson…!
So once again, come by booth #1629 for an amazing selection of original art, courtesy of The Beguiling Original Art! See you in San Diego!