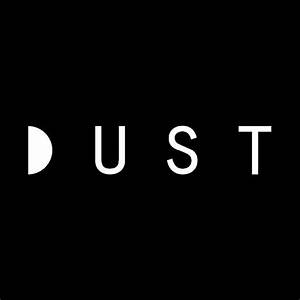 Live Screening and Q&A with Paul Feig & Cast
Other Space
Hosted by DUST and Den of Geek:
This Thursday DUST and Den of Geek are hosting a live screening of the pilot episode of "Other Space", followed by a Q&A with Paul Feig and cast including: Karan Soni (Deadpool, Deadpool 2), Eugene Cordero (Kong: Skull Island, "The Good Place"), Conor Leslie ("The Man in the High Castle", "Titans"), Neil Casey (Ghostbusters 2016, "Avenue 5") and more!
Join us!
WHEN: The event will stream on Thursday, July 30 at 3pm PST / 6pm EST.
WHERE: Sign up and tune-in here: http://watchdust.com/otherspace
On August 1st, audiences everywhere can binge-watch "Other Space" On Demand via the DUST app, which is available for free on the Roku app store and at watchdust.com. 
"Other Space" Synopsis
It is the year 2105… a young, inexperienced and highly flawed crew embarks on a routine exploratory space mission. Suddenly, their ship, the UMP Cruiser, is drawn through a portal into a different, mysterious universe. With no maps, no contact, and no way back home, Captain Stewart Lipinski, First Officer/Stewart's-Older-Sister Karen Lipinski and their crew have to learn to work together, all while dealing with mysterious space clouds, food and fuel shortages, robot rebellions, folds in time, and the occasional alien attack.
The incredibly talented, and highly recognizable cast includes:
Karan Soni (Deadpool, Deadpool 2)
Neil Casey (Ghostbusters 2016, "Avenue 5")
Eugene Cordero (Kong: Skull Island, "The Good Place")
Conor Leslie ("The Man in the High Castle", "Titans")
Milana Vayntrub ("This Is Us")
Jessica Chaffin (The Heat, Spy, "Big Mouth")
Dave Franco, guest star (Neighbors, Now You See Me, 21 Jump Street)
Key Art