DISCOVERY+'S

CONJURING KESHA
SDCC 2022 PANEL ON SATURDAY, JULY 23
Kesha and Famous Friends, Queen of Bounce Big Freedia and Actor and Rapper GaTa, Will Appear In-Person for an Exclusive Sneak Peek into Their Paranormal Adventures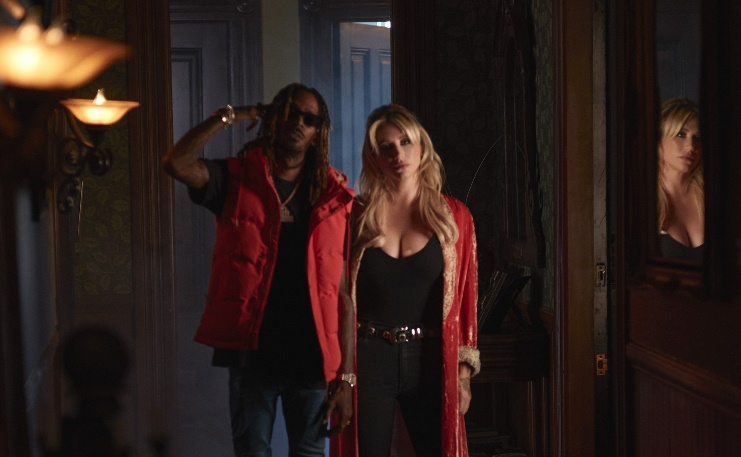 WHEN: SATURDAY, JULY 23
Panel: 4:00pm-5:00pm PT Room 6BCF
*Timing subject to change. Location to be shared upon confirmation.
WHERE: San Diego Comic-Con® – San Diego, CA Convention Center, Room 6BCF
WHAT: CONJURING KESHA – Supernatural Talk with the Global Pop Superstar – San Diego Comic-Con® Panel
Global pop superstar Kesha explores the supernatural in Conjuring Kesha, an all-new docu-series streaming now on discovery+. In this exciting live and in-person panel, Kesha will be joined by two of the series' celebrity guests, Queen of Bounce Big Freediaand actor and rapper GaTa, plus Emmy®-nominated Director of Photography Jake
Tawney, to give fans an exclusive sneak peek into their paranormal adventures. Hear about Kesha's lifelong fascination with the unknown and personal stories from her skeptical friends while on their cosmic exploration of the afterlife. This is a panel you won't want to miss!
WHO: Grammy®-nominated singer songwriter and global pop superstar Kesha, Queen of Bounce Big Freedia, and actor and rapper GaTa
Follow Kesha on Facebook, Twitter, Instagram and TikTok Follow Big Freedia on Facebook, Twitter, Instagram and TikTok
Follow GaTa on Twitter and Instagram
Follow @discoveryplus and @travelchannel for exclusive content and the latest show updates.
#ConjuringKesha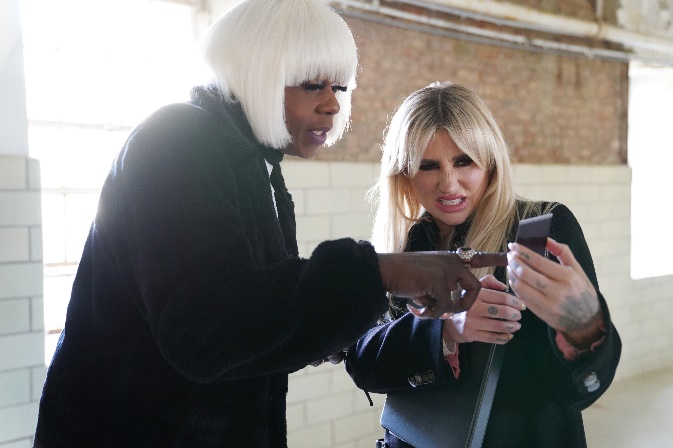 About Kesha:
Over her career, Kesha has earned two Grammy® nominations, 10 Top Ten singles, over a billion views on YouTube, two number one albums, four number one songs on Top 40 radio and nearly 40 million followers across social media.
Kesha's ventures outside of music include a top-rated TV program, a podcast, an award-winning film, a book, a cruise and a cosmetics line. As a songwriter, she has penned her own music as well as songs for artists including Britney Spears, Ariana Grande, The Veronicas and Miley Cyrus. In 2016, she won Billboard's Women in Music Trailblazer Award and in 2018, she was named one of Time Magazine's Time 100, its list of the most influential people in the world.
About Big Freedia:
Known as the Queen of Bounce music, Big Freedia is New Orleans-based hip-hop artist and worldwide ambassador of bounce music. After a series of cult hit singles during the mid 2000's, she was tapped for a reality show, ​Big Freedia Bounces Back​ on Fuse TV. The docuseries followed the life of a choirboy turned bounce rapper and remains the highest rated original series on the network.
It was only a matter of time until Big Freedia caught the attention of iconic artists including Beyoncé and Drake. She was featured on both Beyoncé's Grammy-winning single, "Formation" and Drake's "Nice For What."
Big Freedia released the critically acclaimed album, '3rd Ward Bounce' (which featured Lizzo among others) on Asylum Records in 2018. In the summer of 2019, the Queen of Bounce debuted her limited run ice cream flavor 'Big Freedia's Bouncin' Beignets' with the ice cream giant Ben & Jerry's. She graced the cover of ​Billboard Magazine​, and was invited by​ Vogue Magazine​ to be the official host of the Iive Instagram stream for the Met Gala.
In October 2019, Big Freedia and multi-platinum pop artist Kesha released their new pop single "Raising Hell." The song remains on the pop radio charts and the two performed the hit song on Jimmy Kimmel LIVE! Big Freedia's latest single "Louder" from her forthcoming project dropped in November. She is also the author of the critically acclaimed memoir, ​Big Freedia: God Save the Queen Diva!​ on Gallery Books/Simon & Schuster.
About GaTa:
Actor, rapper and mental health advocate GaTa is a Los Angeles native and the spiritual cornerstone of the Lil Dicky camp. In 2020, GaTa rose to prominence in the first season of FX's hit series DAVE during one of the season's most pivotal episodes focused on his own mental health struggles. His success as an actor received widespread critical acclaim from the likes of the Los Angeles Times who called him a "breakout sitcom star." Gata stars in the upcoming release NOT AN ARTIST, alongside Bobby "RZA" Diggs, Haley Joel Osment and Cleopatra Coleman as well as the new stoner comedy GOOD MOURNING with MGK, Megan Fox and Pete Davidson.
GaTa released two new songs "Havin It," which came out alongside an accompanying music video and the breakout hit "We Good" with Lil Dicky from the TV show DAVE.
About Conjuring Kesha:
Grammy®-nominated singer songwriter and global pop superstar Kesha has a message for everyone that shares her deep passion for all things supernatural and paranormal: "Let's go!" Now, in CONJURING KESHA, streaming now on discovery+, she expands her understanding of the universe, journeying deep into the heart of darkness, all while checking off her paranormal bucket list. In the six one-hour episodes, Kesha explores the nation's biggest mysteries, haunted locations and supernatural phenomena with exciting celebrity guests and experts in the unexplained.
Throughout the season, Kesha dives headfirst into mysteries ranging from demonic activity at Brushy Mountain State Penitentiary with comedian Whitney Cummings to hiking deep into the forests of California's Mount Shasta in search of Bigfoot with "The Bachelorette" star, Jojo Fletcher. Kesha and former tour mate Betty Who face their fears at a haunted opera hall in Kesha's home state of Tennessee; and she converts actor and rapper GaTa into a full-blown believer at one of the most haunted mansions on the West Coast. Kesha and legendary supermodel Karen Elson become the first to film inside an active and haunted lodge affiliated with the notorious secret society, the Odd Fellows. She also takes the queen of bounce rap, Big Freedia, on the ultimate ghost hunt at the infamously haunted Trans-Allegheny Lunatic Asylum in Tennessee.
At every stop, Kesha and her celeb pals are joined by top paranormal experts – like psychics Cindy Kaza and Chip Coffey or Bigfoot researcher Ronny LeBlanc – who help guide them through the incredible paranormal activity they experience.
CONJURING KESHA is produced by Grandma's House Entertainment for discovery+. Executive producers are Kesha, Dan Newmark and Ben Newmark of Grandma's House Entertainment, Jack Rovner, Lagan Sebert of Magic Seed and Elaine White. For discovery+, the executive producer is French Horwitz.
About discovery+
discovery+ is the definitive non-fiction, real-life subscription streaming service from Warner Bros. Discovery. With the largest-ever content offering at launch, discovery+ features a wide range of exclusive, original series across popular passion verticals including lifestyle and relationships; home and food; true crime; paranormal; adventure and natural history; as well as science, tech and the environment, and a slate of high-quality documentaries. For more, visit discoveryplus.com, or find the discovery+ app on most mobile and connected TV devices.