The
POKÉMON
DETECTIVE PIKACHU
COMIC-CON 2019
ACTIVATION
WHAT:
Experience the magic of Ryme City in an immersive walkthrough pop-up based
on the hit film Pokémon Detective Pikachu. Guests will be able to explore the city and capture Instagrammable moments including the neon cityscape, Ryme City marketplace, film prop displays, an infinity room and more. Fans can win prizes while having the opportunity to take photos with multiple characters from the film including Detective Pikachu himself! On July 23, " POKÉMON Detective Pikachu " will be available to own in high definition and standard definition from select digital retailers including Amazon, FandangoNow, AppleTV, PlayStation, Vudu, Xbox and others. On August 6, " POKÉMON Detective Pikachu " will be made available digitally on Video On Demand services from cable and satellite providers, and on select gaming consoles.
WHERE:
Outside The Omni Hotel
675 L St.
San Diego, CA 92101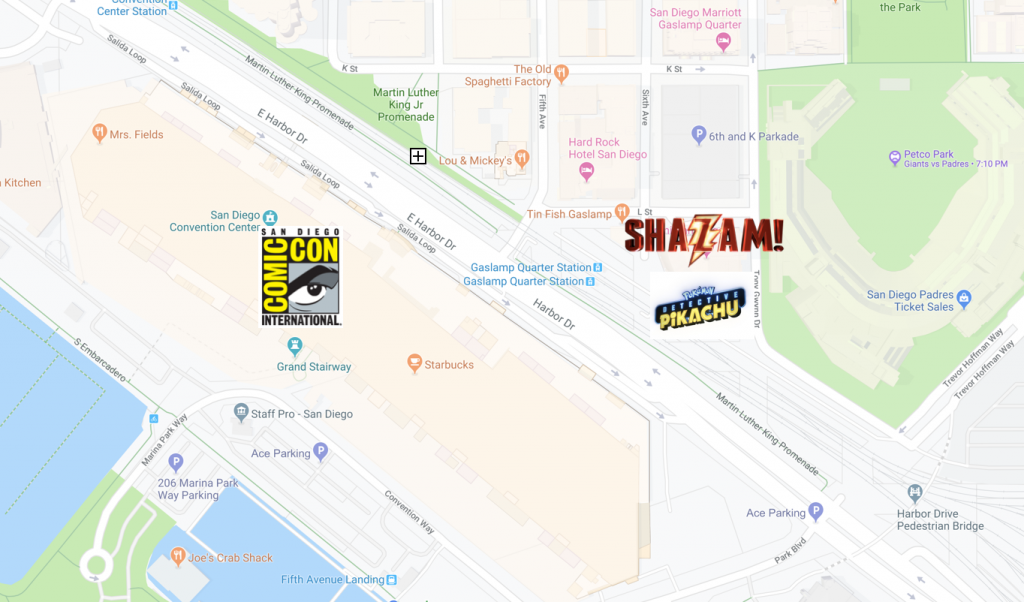 WHEN:
VIP Preview: Wednesday, July 17: 4 PM
Open to the public:
Wednesday, July 17: 5PM – 7PM
Thursday, July 18: 10AM – 8PM
Friday, July 19: 10AM – 8PM
Saturday, July 20: 10AM – 8PM
Sunday, July 21: 10AM – 4PM
ABOUT POKEMON DETECTIVE PIKACHU:
https://www.youtube.com/watch?v=bILE5BEyhdo
When detective Harry Goodman goes missing, his son Tim (Justice Smith) and Harry's former Pokémon partner Detective Pikachu (Ryan Reynolds) join forces to unravel the tangled mystery. Chasing clues together on an epic adventure through Ryme City, they uncover a shocking plot that could destroy the whole Pokémon universe.