Original Broadcast Date: Saturday Prime Time 10/23/2021 7:00pm
Take some time this week to remember your original happy hour: Saturday mornings as a kid, waking up at dawn, jumping on the couch with a bowl of chocolate cereal, turning on the 'toons, tuning out the outside world and working your way into a sugar hangover before noon. This week, we punch our tickets to the gun show with a big time hunky guest, Joel McHale.
Beginning with his breakout role as the host of Talk Soup and his fan favorite role as "Jeff Winger" in the on again/off again hit series Community, Joel McHale was molded of pop-culture, nostalgia, comedy chops, a wicked awesome bod, thick hairline, a sardonic wit, impeccable timing and pecs. That's right, where mere mortals may play hard to get, Joel McHale plays hard to want, but want him we do.
In a virtual sit down to spotlight the Warner Bros release of Mortal Kombat Legends: Battle of the Realms, our co-host, Jimmy The Gent (Bleed Cool, Retro Cool Nerd) talks to Joel McHale (Community, Talk Soup, Star Girl) about voicing the Hollywood star-turned-fighter Johnny Cage, the guy with the "Finish Him" move so spectacular, he's gotta wear shades.
Join Grim Shea, Marke, Jimmy The Gent and Johnny Heck as they celebrate the exhilarating career of Joel McHale, the talk show host with with most!
Based on one of the most popular videogame franchises in history, Mortal Kombat Legends: Battle of the Realms finds our team of heroes besieged by the enemy forces of Shao Kahn – forcing Raiden and his group of warriors into a deal to compete in a final Mortal Kombat that will determine the fate of the realms.  Listen to win a copy!
With Guest
Joel McHale
Community, Talk Soup, Star Girl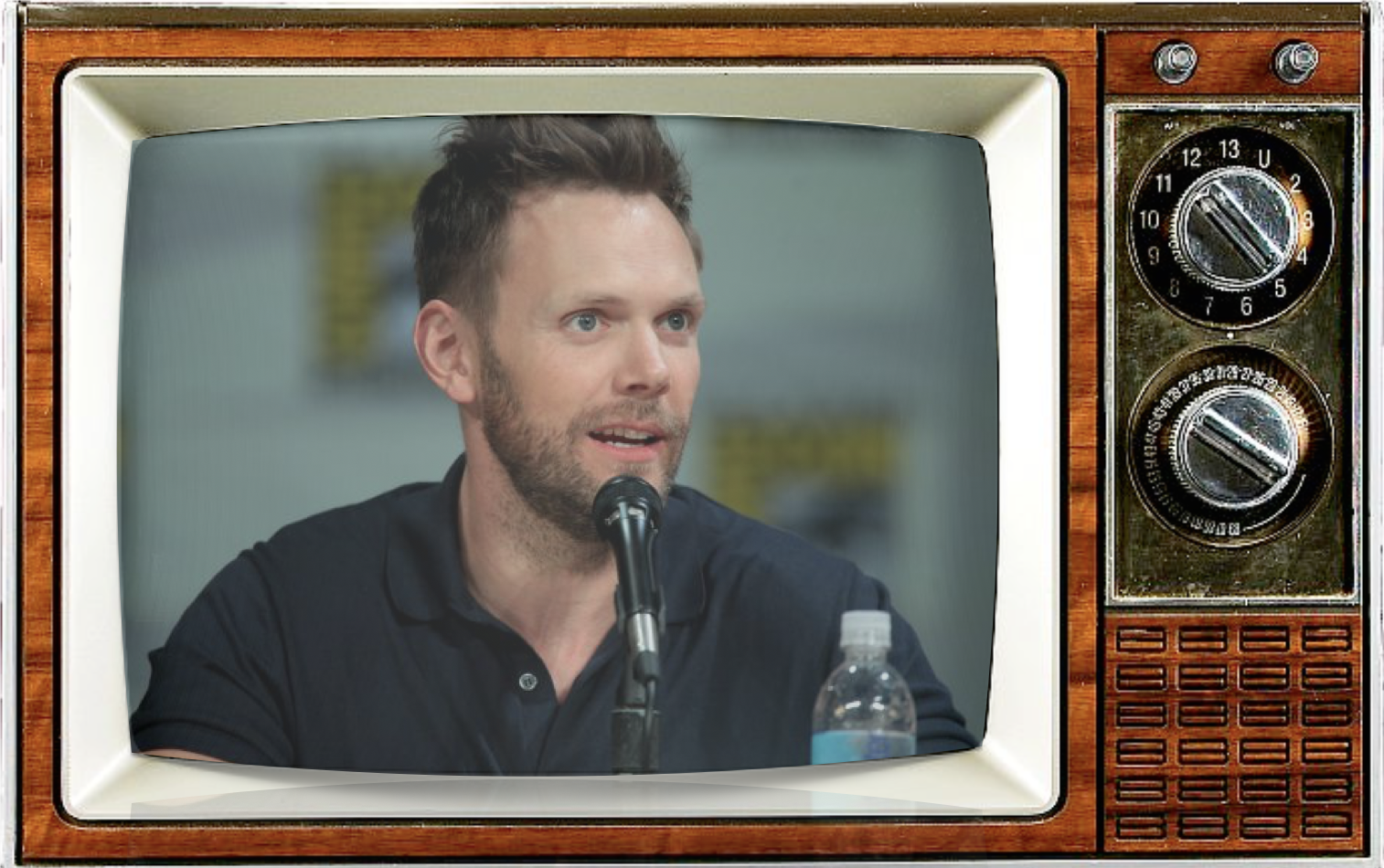 Listener Give-a-way Sponsor: The DC Universe Movie Release
Mortal Kombat: Battle of the Realms