ANCIENT CURSE.  NEW BLOOD…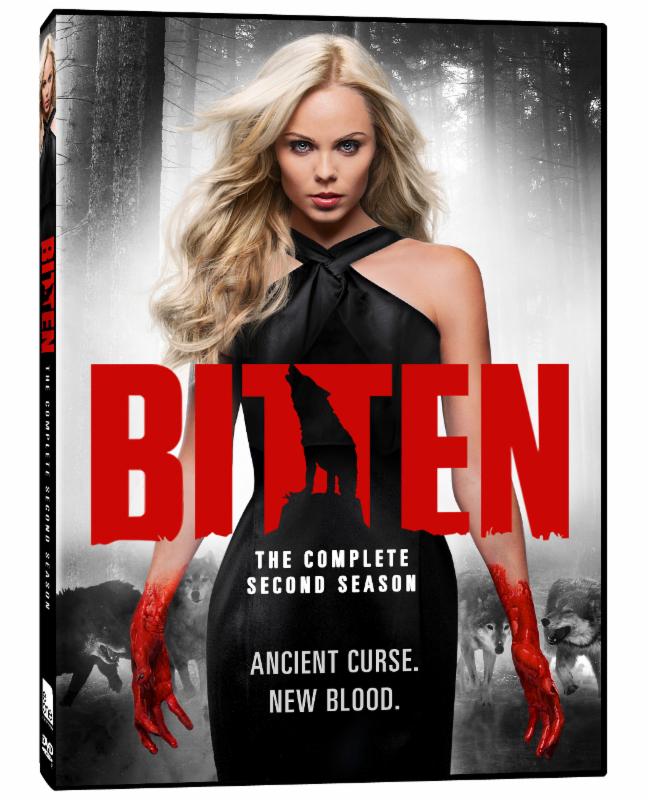 THIS JULY, ENTERTAINMENT ONE INVITES HOME AUDIENCES 
TO RETURN TO STONEHAVEN FOR MORE WEREWOLF THRILLS
IN THE LATEST DVD INSTALLMENT OF  SYFY'S 
SUPERNATURAL SERIES
Win a FREE Copy of Season 2 Biten
 BITTEN: THE COMPLETE SECOND SEASON 
The 3-Disc Collector's Set Features All Ten Unedited Episodes 
Plus a Host of Toothsome Extras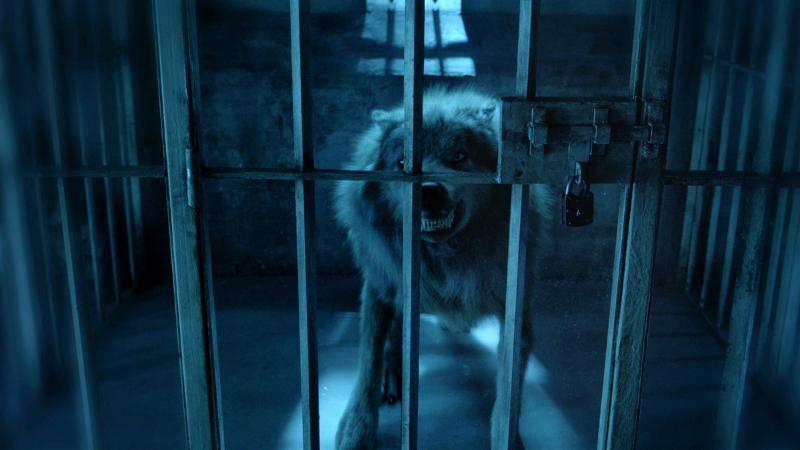 Street Date: July 7, 2015
DVD SRP: $39.98
Because I'm so "smitten" by the star of Biten
Laura Vandervoort
Win a free copy right now!
by tweeting us @StayClassySDCC your favorite picture (respectible please) of Laura Vandervoort with the #Biten
The 1st 4 people will recieve a FREE copy of season 2 of Biten available July 7th
Courtesy of our friends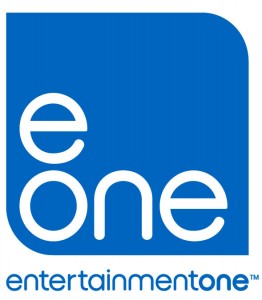 PROGRAM DESCRIPTION
In 2014, Syfy introduced genre audiences to Elena Michaels (Laura Vandervoort,SMALLVILLE, Ted), the world's only female werewolf, in BITTEN, a steamy, emotionally charged supernatural series based on the novels by New York Times best-selling author, Kelley Armstrong.  Now, this July, Entertainment One conjures up BITTEN: THE COMPLETE SECOND SEASON in a loaded 3-disc DVD set, featuring all ten thrilling, unedited episodes, along with a collection of howlingly good bonus features.
BITTEN: THE COMPLETE SECOND SEASON sees the return of Vandevoort as Elena; Greyston Holt (ALCATRAZ, DURHAM COUNTY) as Elena's passionate partner Clay Danvers; and Greg Bryk (A History Of Violence, THE BOOK OF NEGROES) as the Alpha Pack leader Jeremy Danvers.  THE COMPLETE SECOND SEASON also introduces a coven of witches who turn to the Pack for support. Tammy Isbell (SAVING HOPE) stars as the calm and level-headed Coven leader, Ruth Winterbourne; Tommie-Amber Pirie (MICHAEL: TUESDAYS & THURSDAYS) is cast as Ruth's daughter, the outspoken spitfire, Paige Winterbourne; and Kiara Glasco (COPPER) stars as the young and impressionable, Savannah Levine. Returning to BITTEN are Steve Lund (BEING ERICA, HAVEN) as Nick Sorrentino, Michael Xavier (THE BEST YEARS) as Dr. Logan Jonsen, and Genelle Williams (WAREHOUSE 13) as Rachel Sutton.
Bitten is produced by No Equal Entertainment, Hoodwink Entertainment, and Entertainment One (eOne) in association with Space and Bell Media, with the participation of Rogers Cable Network Fund and Cogeco Program Development Fund and the Canadian Film or Video Production Tax Credit. Executive producers include J.B. Sugar for No Equal Entertainment, Patrick Banister and John Barbisan for Hoodwink Entertainment and Tecca Crosby, John Morayniss, and Margaret O'Brien for eOne. Daegan Fryklind and Grant Rosenberg are Executive Producers and co-showrunners.
BONUS FEATURES:
Behind-the-Scenes Featurette
Deleted and Extended Scenes
Stunt Choreography
Gag Reel
"Gentling" Video
New York Comic Con Panel
Innerspace: After Bite 
PROGRAM INFORMATION
Type:  DVD/3 Discs
Running Time: 485 mins.
Rating:  TV-MA
Genre:  TV
Aspect Ratio: 16×9 (1.78:1)
Audio:  5.1 Surround Sound
Language: English w/SDH subtitles