CATWOMAN: HUNTED
 ELIZABETH GILLIES, STEPHANIE BEATRIZ LEAD STELLAR CAST IN A NEW DC ANIMATED MOVIE WITH AN ANIME TWIST;
AVAILABLE ON 4K ULTRA HD™ BLU-RAY COMBO PACK,
BLU-RAY™ AND DIGITAL ON FEBRUARY 8, 2022
BURBANK, CA (October 16, 2021) – Everyone's favorite felonious feline takes action, adventure and theft to new heights – and in an entrancing anime style – in Catwoman: Hunted, an all-new DC Animated Movie. Produced by Warner Bros. Animation, DC and Warner Bros. Home Entertainment, the feature-length animated film is set for release on 4K Ultra HD Blu-ray Combo Pack (USA $29.99 SRP; Canada $34.99 SRP), Blu-ray (USA $24.99 SRP; Canada $29.99 SRP)and Digital on February 8, 2022.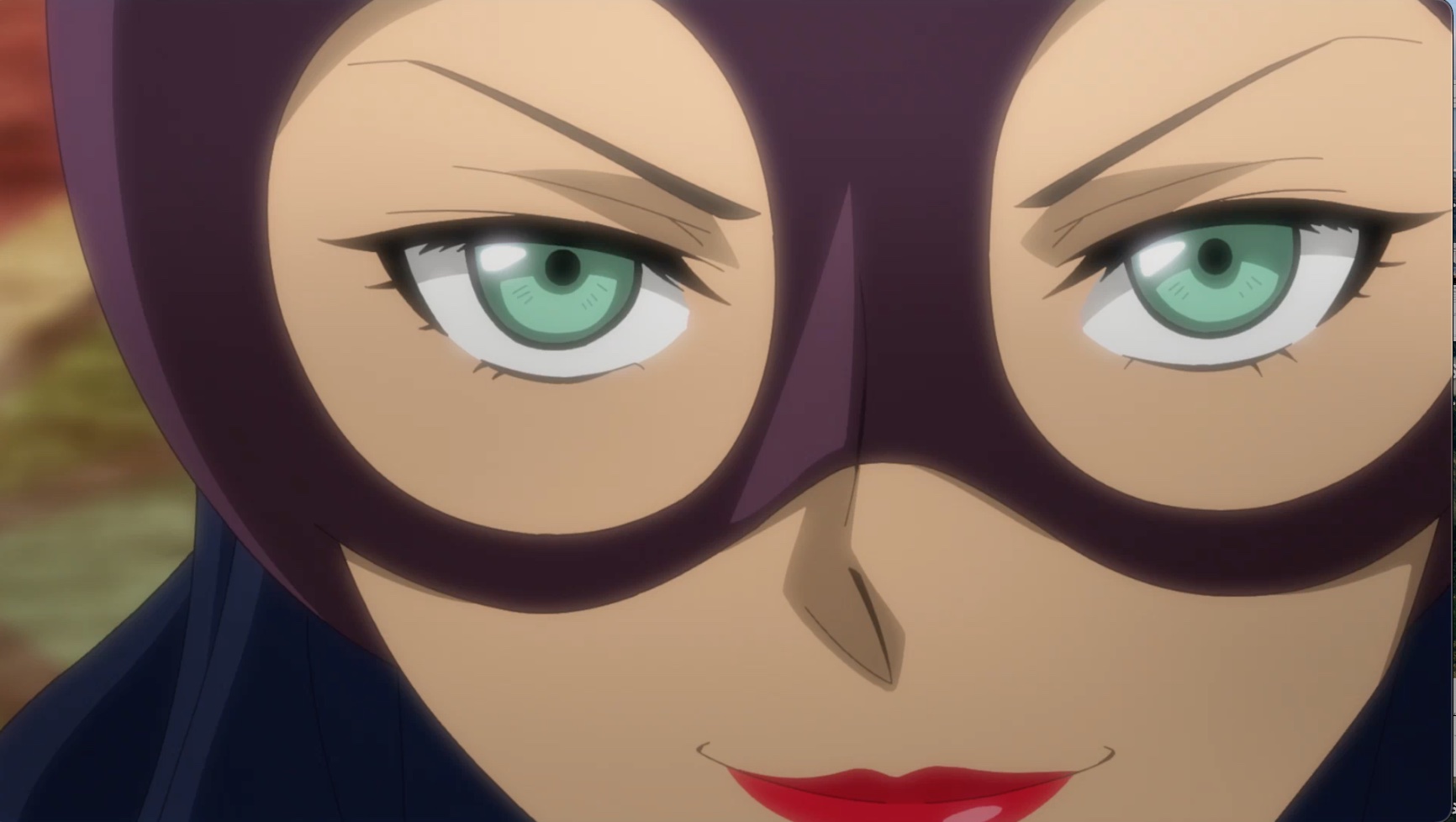 Catwoman: Hunted kicks off an impressive slate of DC-centric animated films coming in 2022 from Warner Bros. Home Entertainment. Following Catwoman: Hunted, the 2022 releases include two new entries to the popular DC Universemovies and DC Animated Movies canons – Green Lantern: Beware My Power and Battle of the Super Sons – as well as a film for younger fans, Teen Titans Go! & DC Super Hero Girls: Mayhem in the Multiverse. The year will also see the presentation of DC Showcase – Constantine: House of Mystery, the latest compilation of animated shorts anchored by a story involving the Hellblazer himself; and the highly anticipated 4K Ultra HD release of Batman: The Long Halloween – Deluxe Edition, which ramps up the R-rated action across both halves of the acclaimed film, now melded together as one dynamic thriller.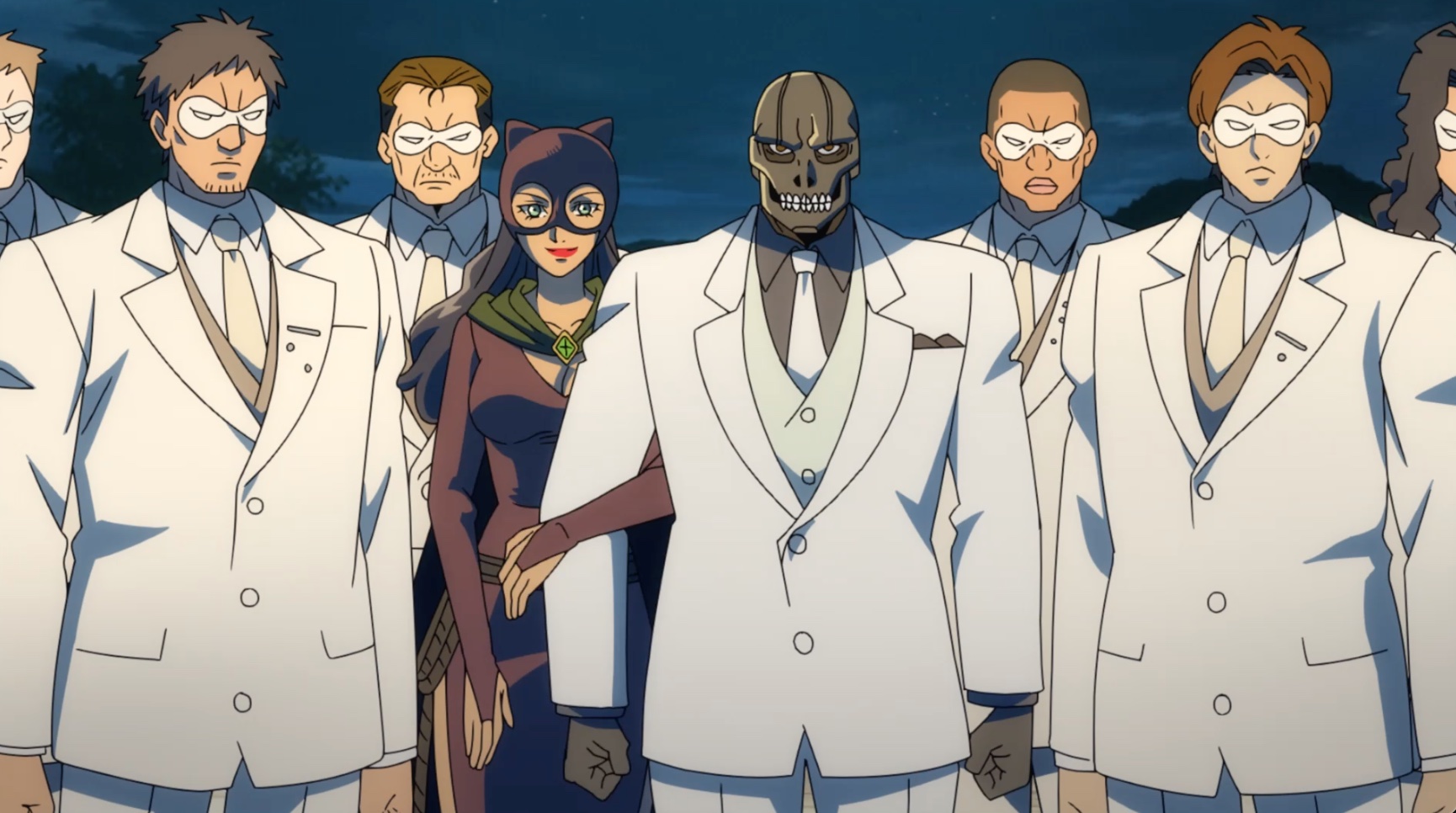 In the all-new original Catwoman: Hunted, Catwoman's attempt to steal a priceless jewel puts her squarely in the crosshairs of both a powerful consortium of villains and the ever-resourceful Interpol, not to mention Batwoman. It might just be enough to contain her. Or not.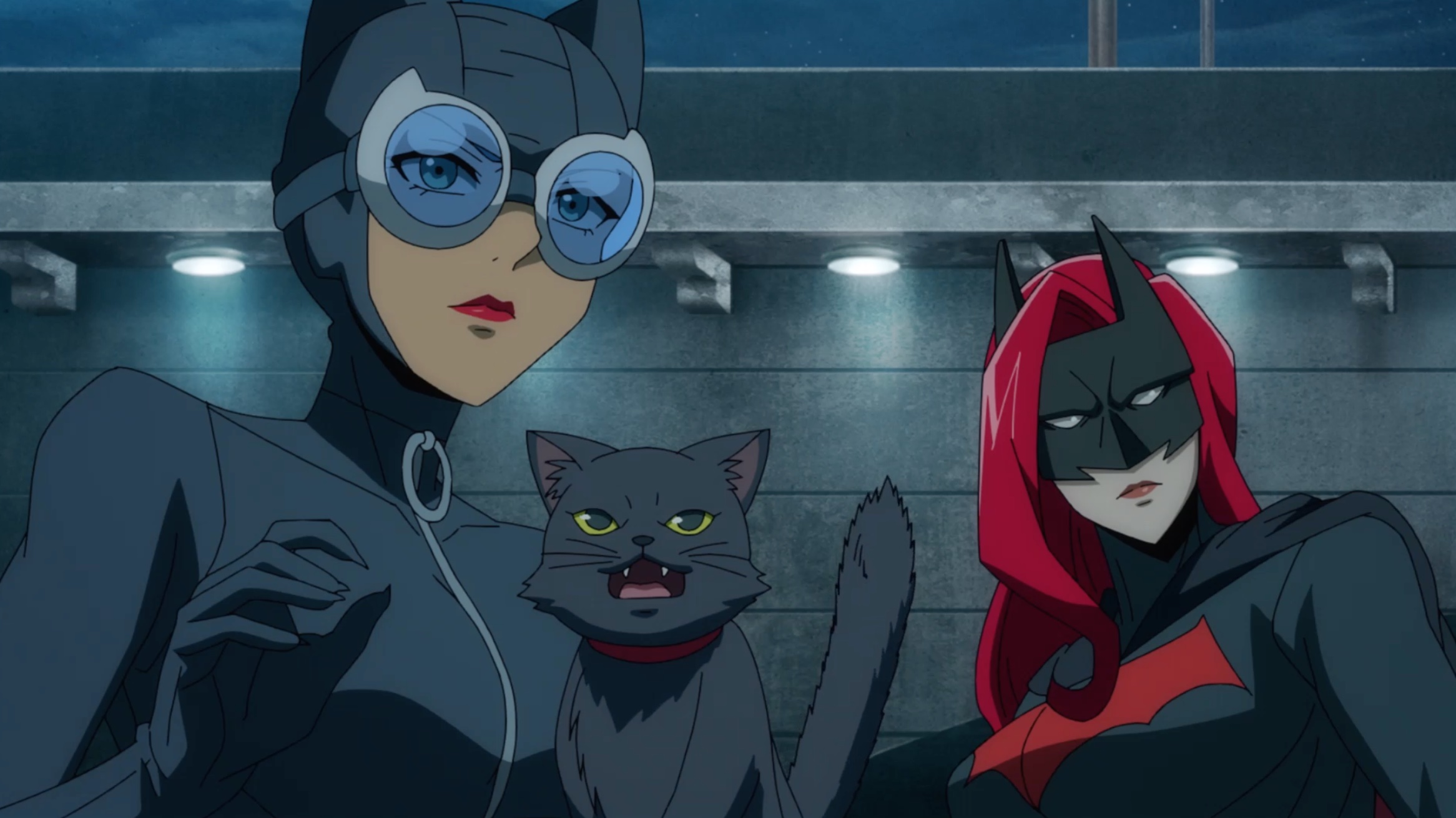 Elizabeth Gillies (Dynasty, Sex & Drugs & Rock & Roll, Vacation) and Stephanie Beatriz (Brooklyn Nine-Nine, In The Heights) lead the cast of Catwoman: Hunted as the voices of Catwoman and Batwoman, respectively. Also featured is Jonathan Banks (Breaking Bad, Better Call Saul) as Black Mask, Steve Blum (Cowboy Bebop, Star Wars Rebels) as Solomon Grundy, Lauren Cohan (The Walking Dead, Batman v Superman: Dawn of Justice) as Julia Pennyworth, Keith David (They Live, The Thing, Gargoyles) as Tobias Whale, Zehra Fazal (Young Justice) as Talia al Ghul and Nosferata, Jonathan Frakes (Star Trek: the Next Generation) as King Faraday and Boss Moxie, Kirby Howell-Baptiste (The Good Place, Barry) as Barbara Minerva/Cheetah, Kelly Hu (Arrow, X2: X-Men United) as Cheshire, Andrew Kishino (Batman vs. Teenage Mutant Ninja Turtles) as Mr. Yakuza and Domino 6, Eric Lopez (Madagascar: A Little Wild) as Domino 1, Jacqueline Obradors (Bosch, NYPD Blue) as La Dama, and Ron Yuan (Mortal Kombat 11) as Doctor Tzin.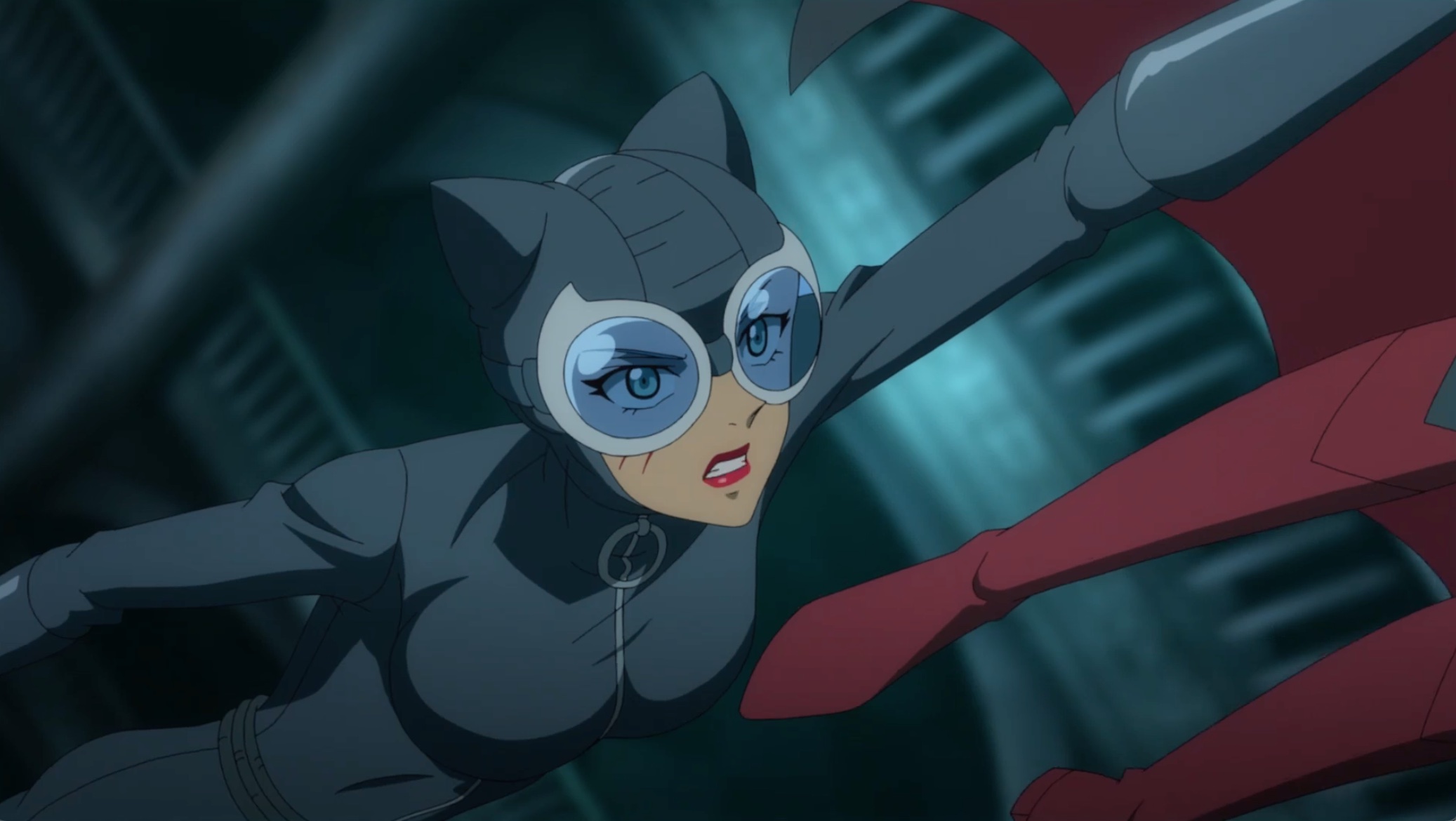 Catwoman: Hunted is directed by Shinsuke Terasawa (Gintama, Yo-kai Watch) from a script penned by Greg Weisman (Young Justice, Gargoyles). Producer is Ethan Spaulding (Mortal Kombat Legends: Battle of the Realms) and Executive Producer is Sam Register.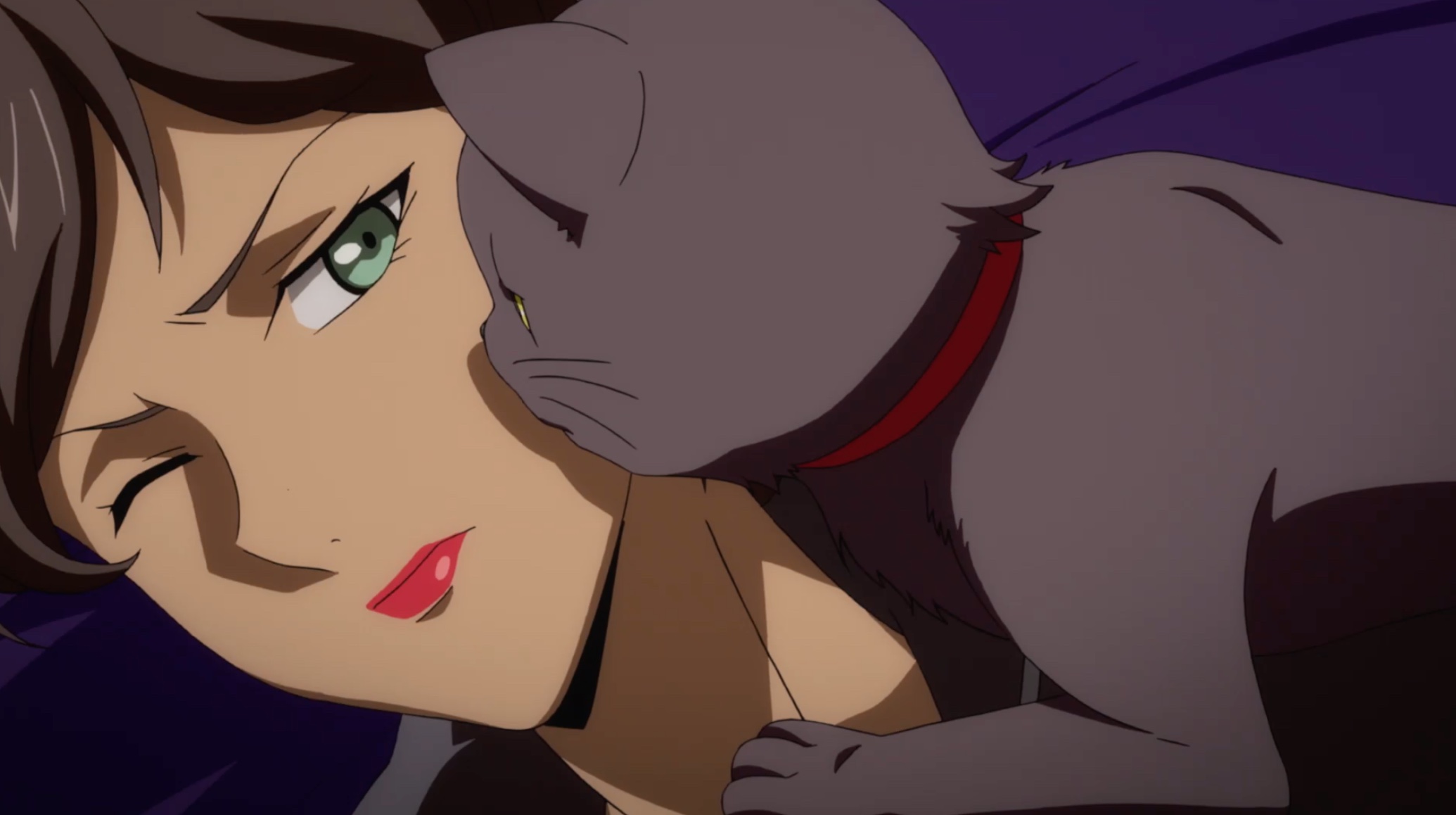 The Catwoman: Hunted 4K Ultra HD Combo Pack features an Ultra HD Blu-ray disc in 4K with HDR and a Blu-ray disc featuring the film; the Blu-ray Combo Pack features the film in hi-definition. The 4K Ultra HD Combo Pack and Blu-ray Combo Pack include a digital version of the film.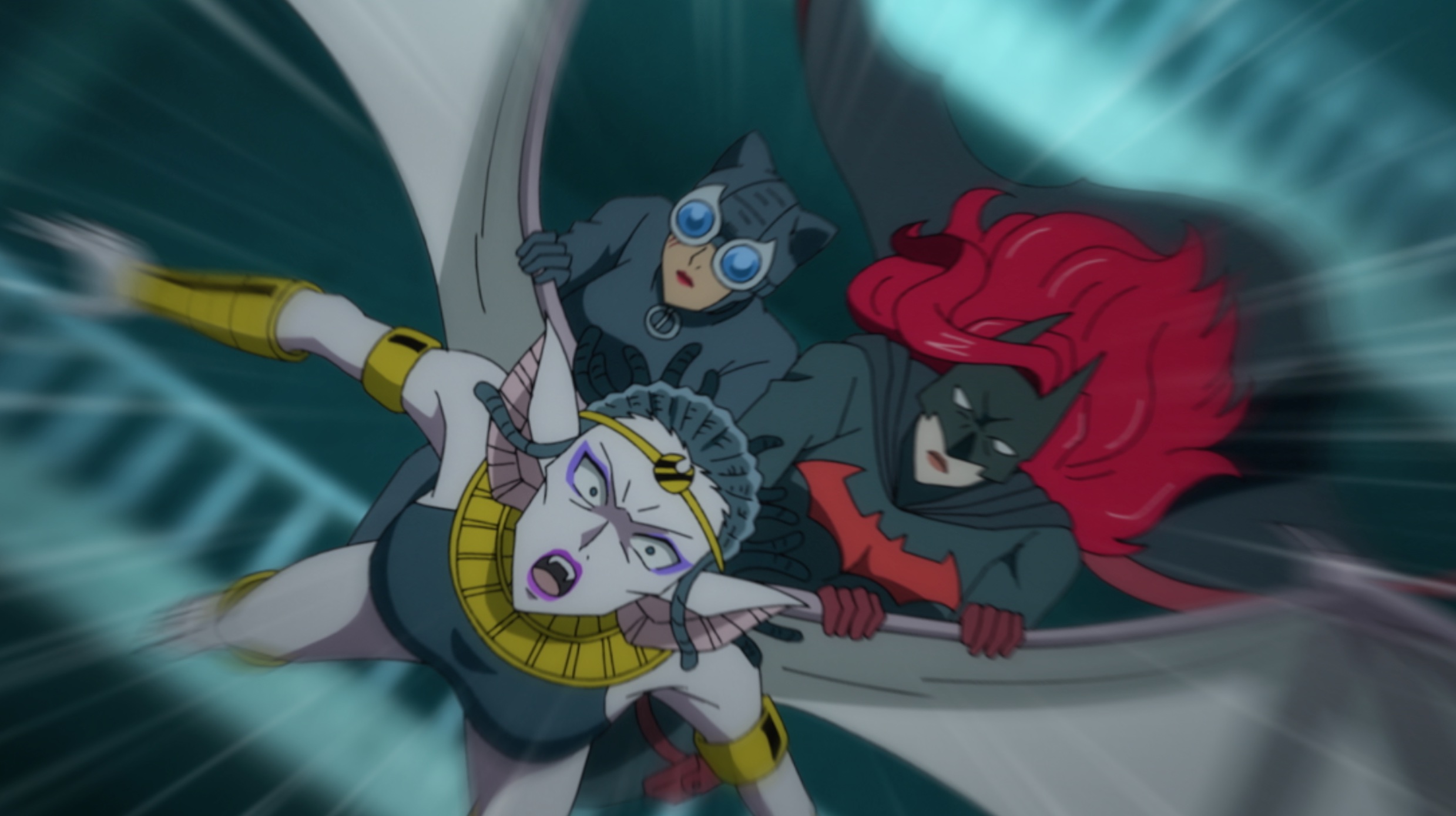 Catwoman: Hunted – Special Features
4K Ultra HD Blu-ray Combo Pack, Blu-ray and Digital
When The Hunter Becomes The Hunted (New Featurette) – When does the hunter become the hunted? In this case it's when Selina Kyle steals the "Cat's Eye" emerald and Batwoman informs her, "Congratulations, Selina, you just became Leviathan's No. 1 target." Those targeting Catwoman include wave after wave of assassins, ninjas, and Super-Villains – from Tobias Whale, Black Mask, Cheshire and Nosferata to Solomon Grundy, Talia al Ghul and Cheetah. In this all-new featurette, our experts break down the backstory of each integral villain.
Catwoman: The Feline Femme Fatale – Watch the documentary on Catwoman's history.
Looking for a refresher course on animated Super Hero entertainment before seeing Catwoman: Hunted? HBO Max has a rich catalog of DC-centric films and series readily available for viewing!
BASICS
PRODUCT                                                        SRP
4K Ultra HD Blu-ray Combo Pack             $29.99 USA, $34.99 Canada
4K/Blu-ray Languages: English, German, Spanish, French
Running Time: 79 minutes
Rated PG-13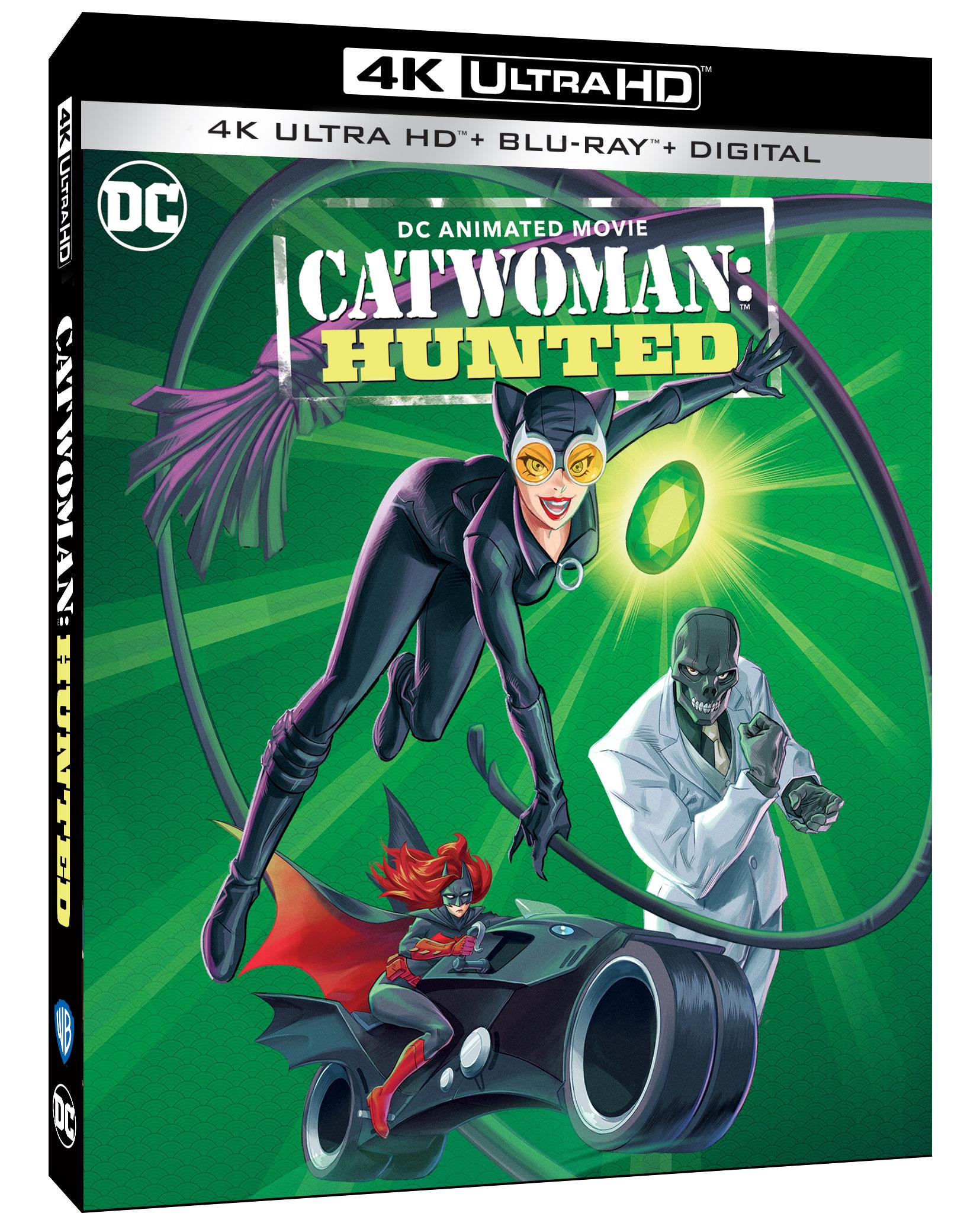 Blu-ray                                                            $24.99 USA, $29.99 Canada
Blu-ray Subtitles: English, German, Spanish, French, Dutch
Running Time: 79 minutes
Rated PG-13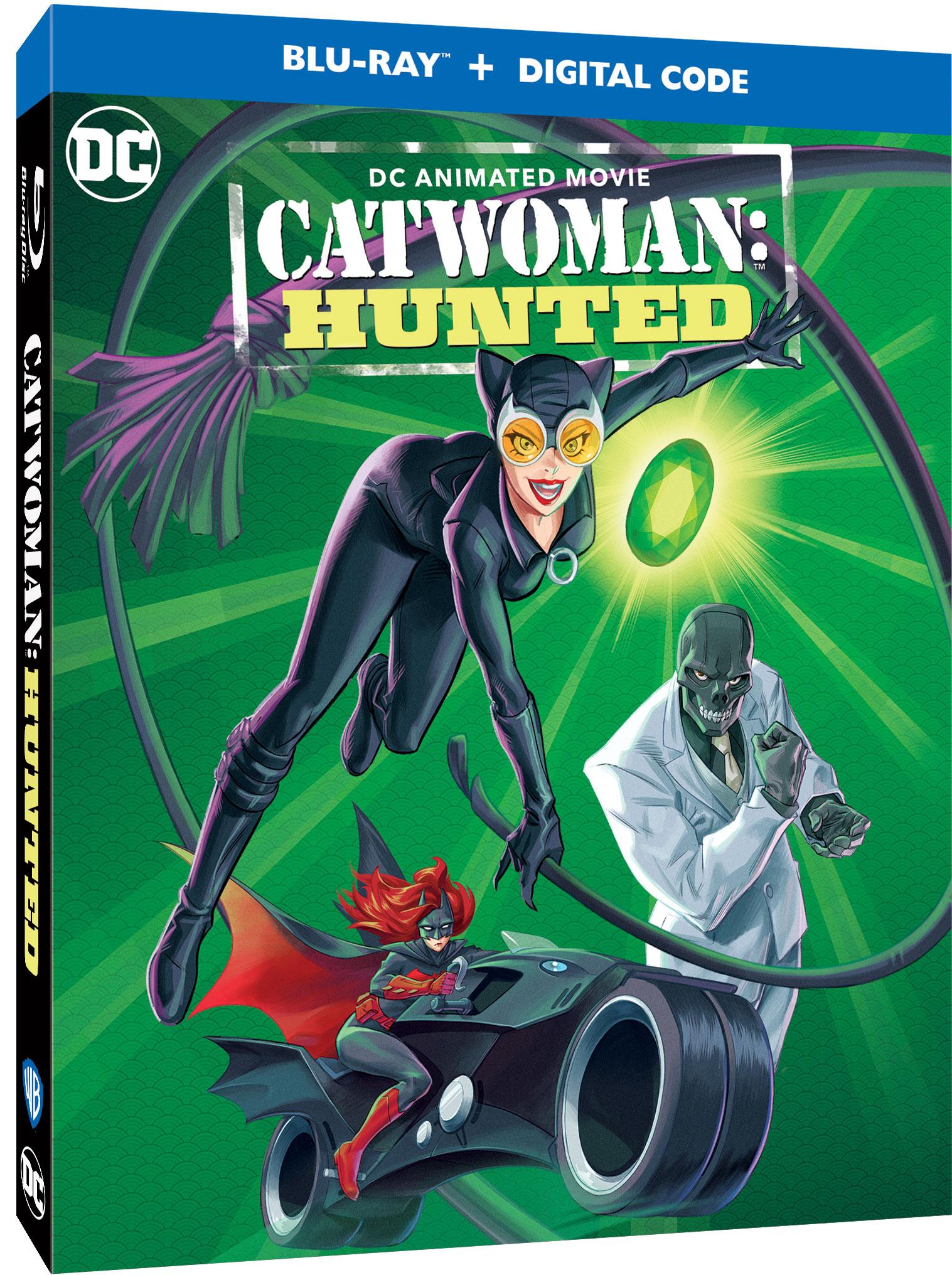 About Warner Bros. Home Entertainment, Inc.:
Warner Bros. Home Entertainment (WBHE) brings together Warner Bros. Entertainment's physical and digital distribution businesses in order to maximize current and next-generation distribution scenarios. An industry leader since its inception, WBHE oversees the global distribution of content through packaged goods (Blu-ray Disc™ and DVD) and digital media in the form of electronic sell-through and video-on-demand via cable, satellite, online and mobile channels. WBHE distributes its product through third party retail partners and licensees.
ABOUT DC
DC, a WarnerMedia Company, creates iconic characters, enduring stories, and immersive experiences that inspire and entertain audiences of every generation around the world and is one of the world's largest publishers of comics and graphic novels. As a creative division, DC is charged with strategically integrating its stories and characters across film, television, consumer products, home entertainment, interactive games, DC UNIVERSE INFINITE digital subscription service and community engagement portal. For more information visit dccomics.com and dcuniverseinfinite.com.
CATWOMAN: HUNTED © 2022 Warner Bros. Entertainment Inc. CATWOMAN and all related characters and elements TM & © DC.
About Warner Bros. Animation
Warner Bros. Animation (WBA) is one of the leading producers of animation in the entertainment industry, producing and developing projects for multiple platforms, both domestically and internationally. WBA's current series include Animaniacs for Hulu, Green Eggs and Ham and Wings of Fire for Netflix, Aquaman: King of Atlantis, Batman: Caped Crusader, Batwheels, Gremlins: Secrets of the Mogwai, Harley Quinn, Jellystone!, Little Ellen, Looney Tunes Cartoons, My Adventures with Superman, Tiny Toons Looniversity, Tom and Jerry in New York, Velma and Young Justice for HBO Max, DC Super Hero Girls, Teen Titans Go!, ThunderCats Roar for Cartoon Network,  Dorothy and the Wizard of Oz, Scooby-Doo! and Guess Who?, The Tom and Jerry Show and Yabba-Dabba Dinosaurs! for Boomerang. WBA is also in production on a series of animated longform movie specials for ACME Night, WarnerMedia Kids & Family's family programming block on Cartoon Network and HBO Max. Programs include Did I Do that to the Holidays? A Steve Urkel Story, Merry Little Batman, and an Untitled Looney Tunes Cartoons movie.  The studio is currently in production with New Line Cinema on the upcoming original anime feature film, The Lord of the Rings: The War of the Rohirrim.  WBA's full-length theatrical film, Teen Titans GO! to the Movies, was released in summer 2018. As home to the iconic animated characters from the DC, Hanna-Barbera, MGM and Looney Tunes libraries, WBA also produces highly successful animated films — including the DC Universe Movies — for DVD, Blu-ray® and digital media. One of the most-honored animation studios in history, WBA has won six Academy Awards®, 40 Emmy® Awards, the George Foster Peabody Award, a BAFTA Children's Award, an Environmental Media Award, a Parents' Choice Award, the HUMANITAS Prize, two Prism Awards and 21 Annie Awards (honoring excellence in animation).
Trailer
#CatwomanHunted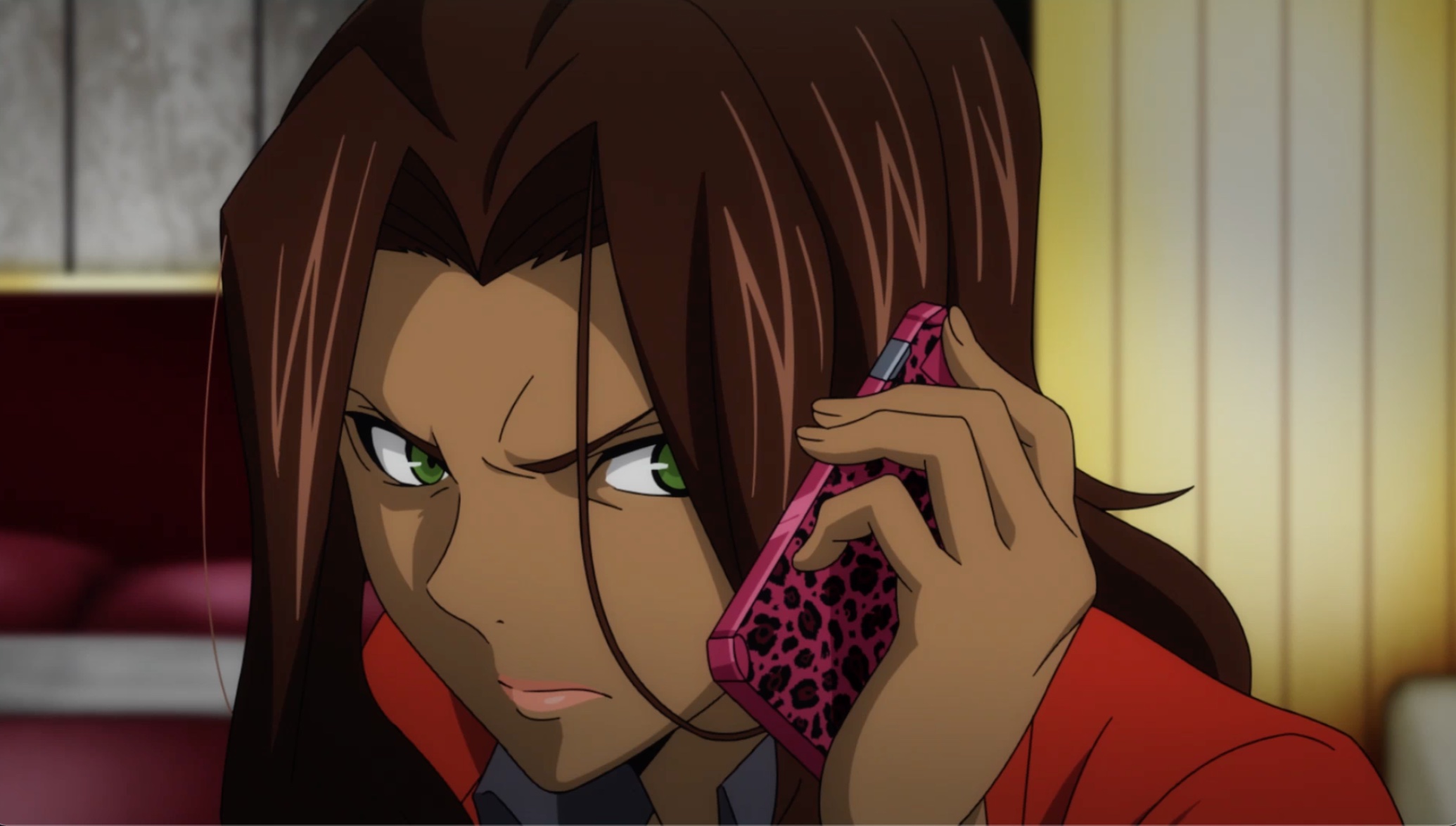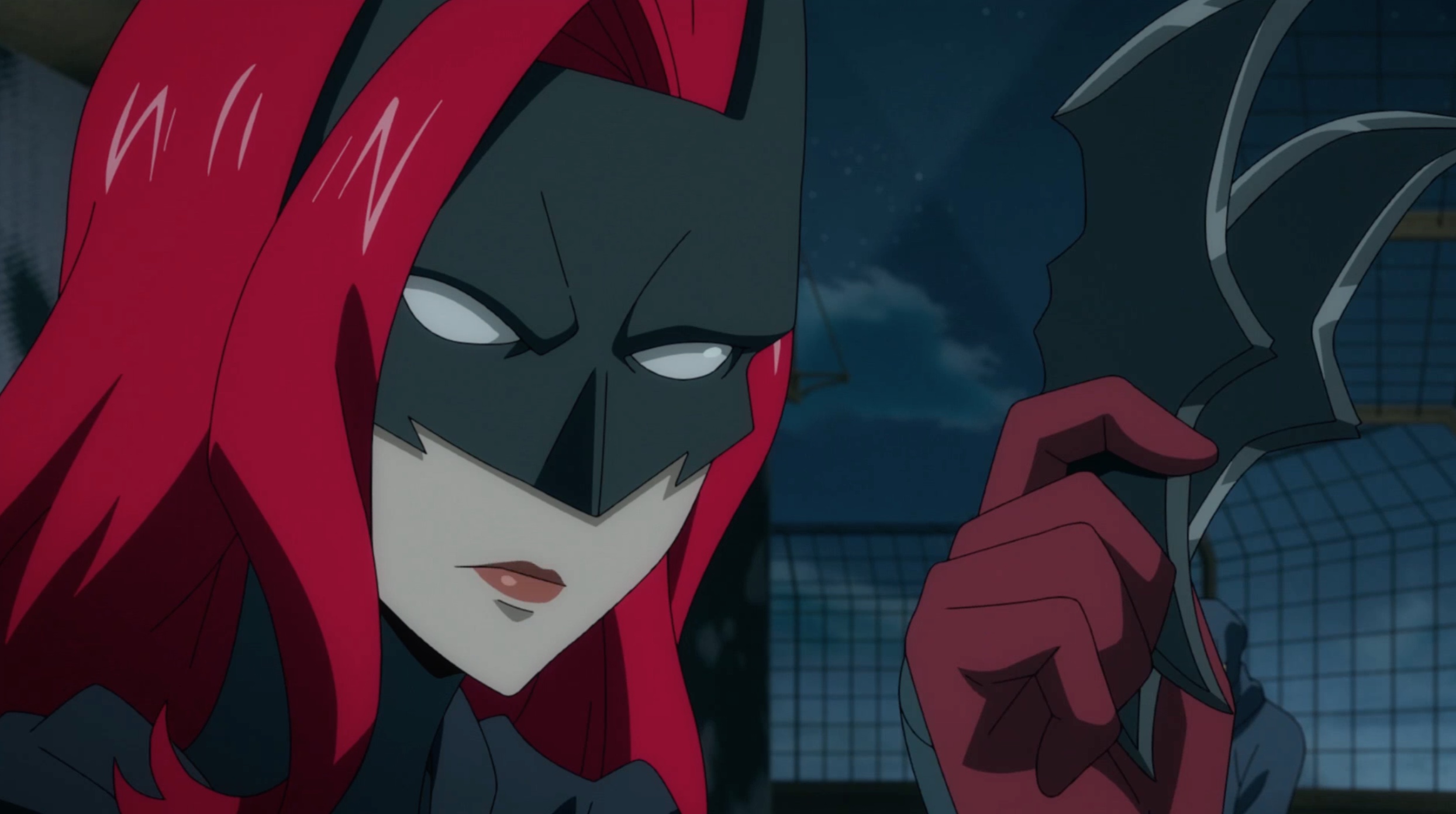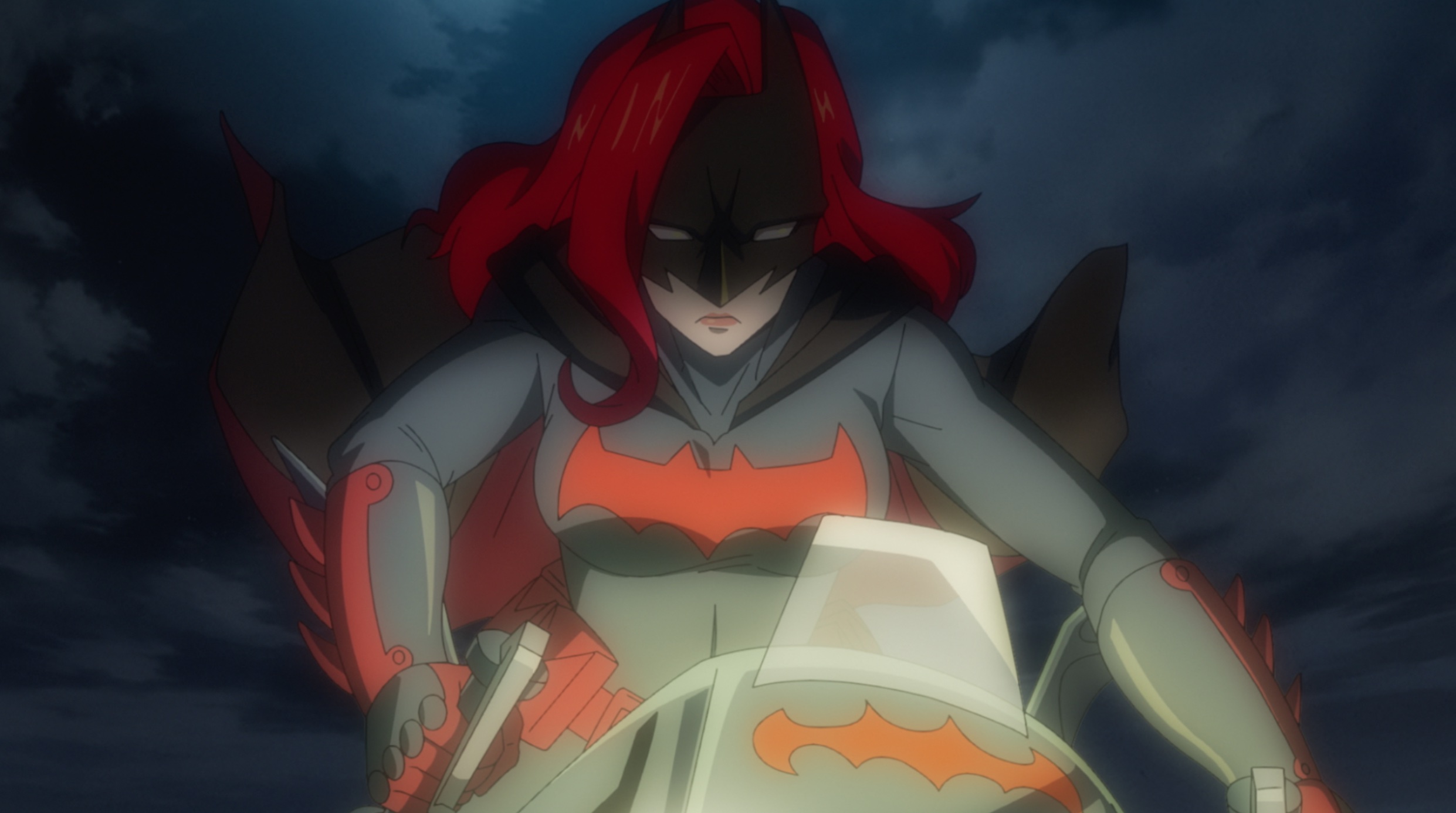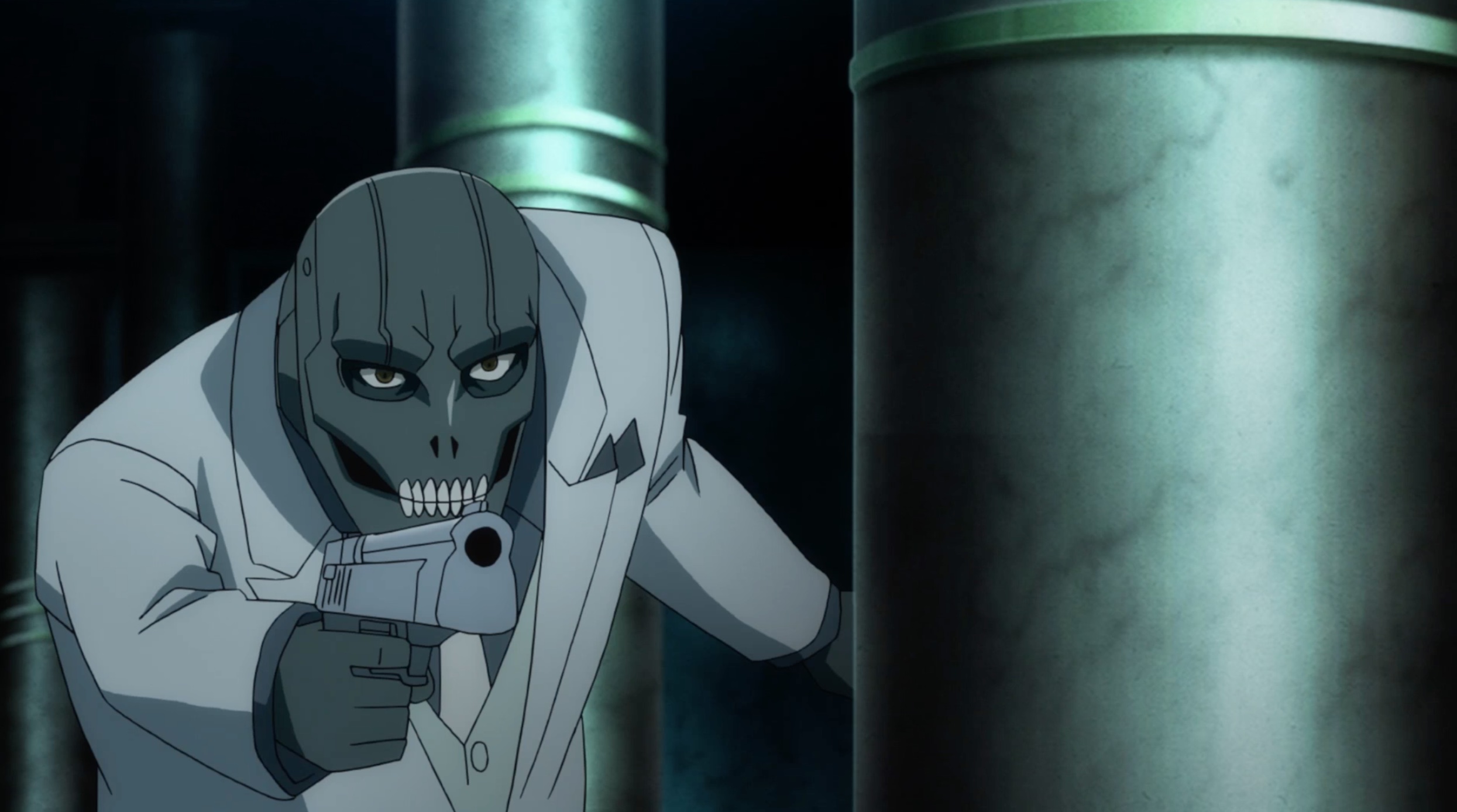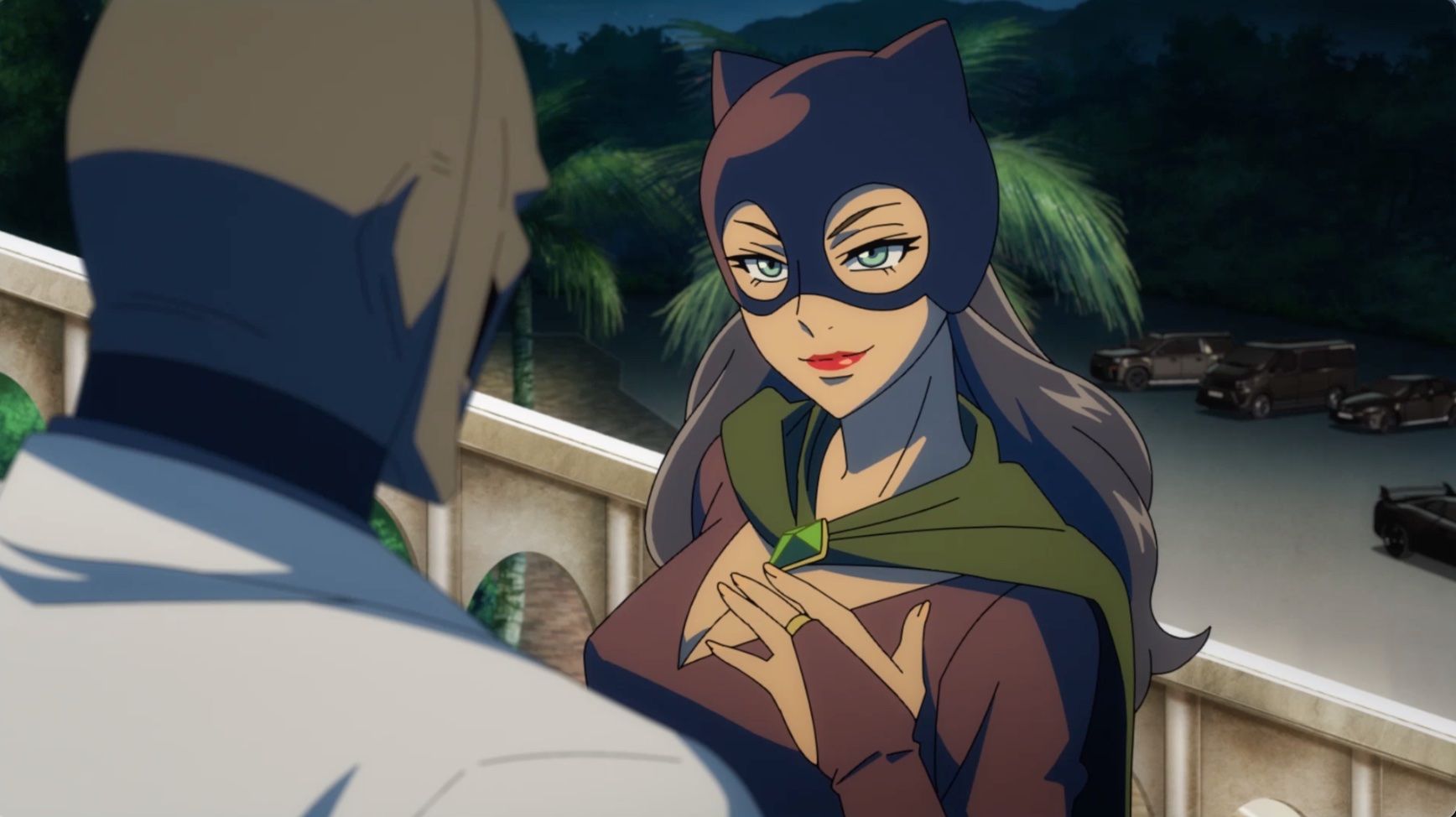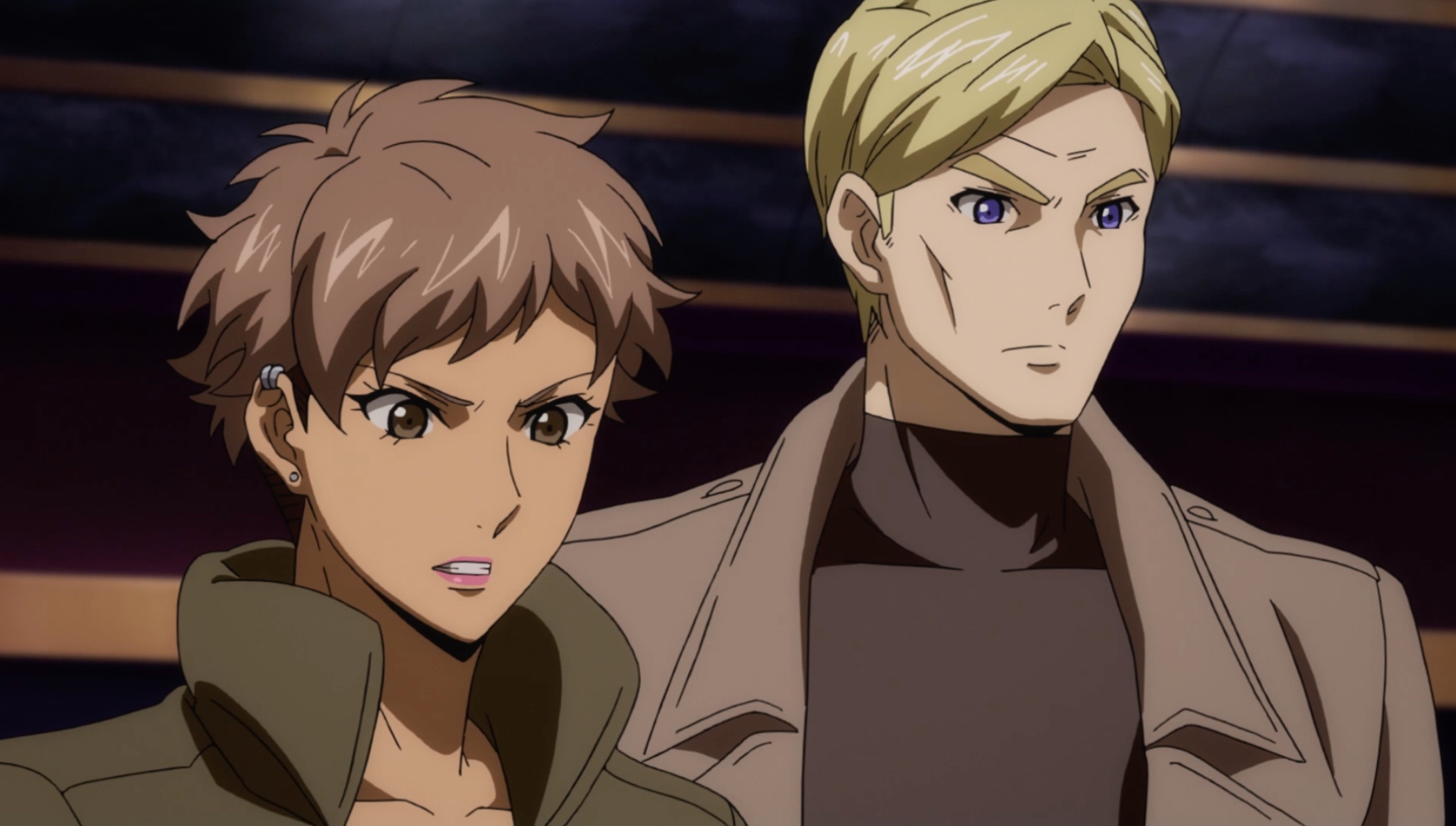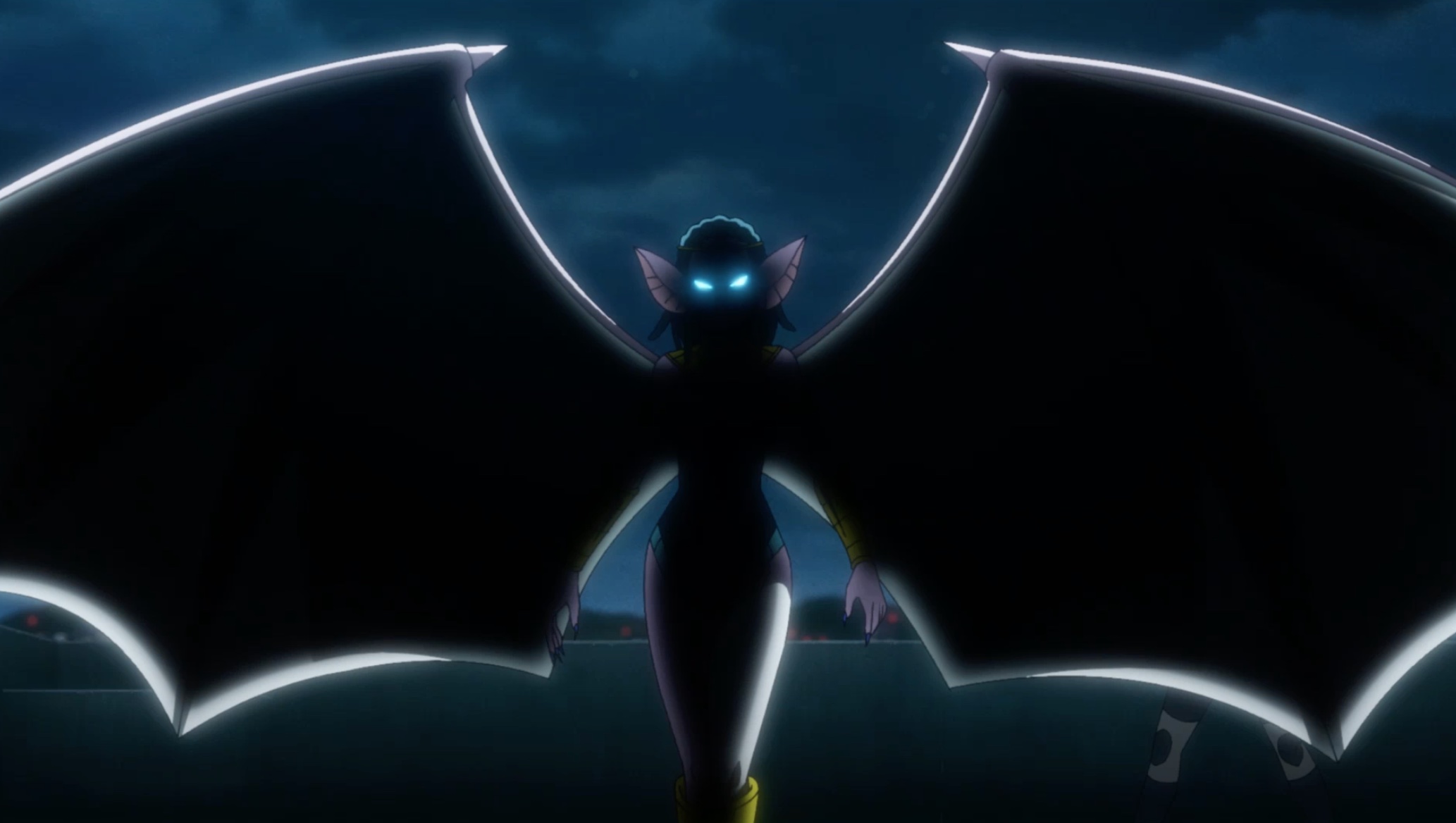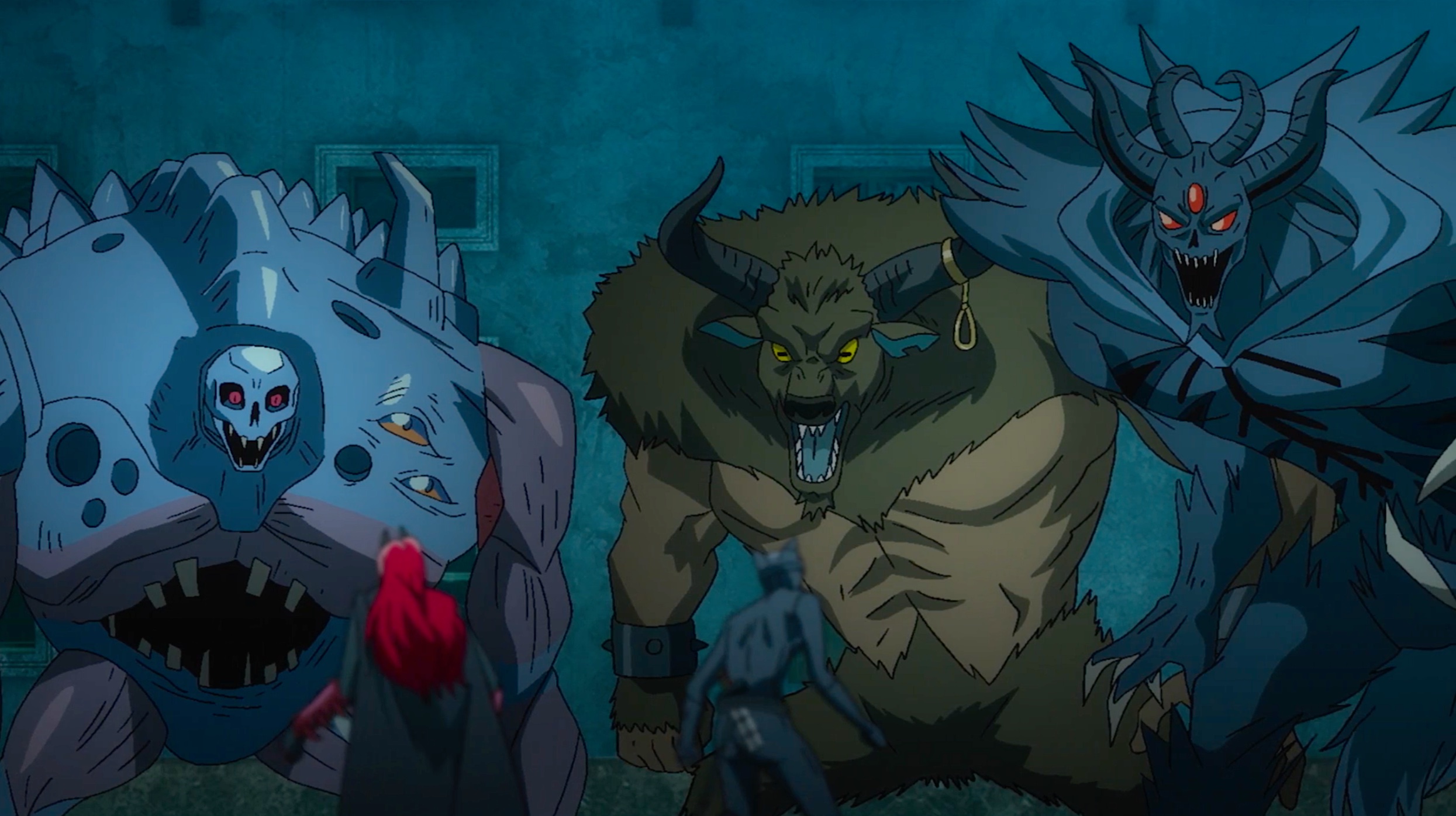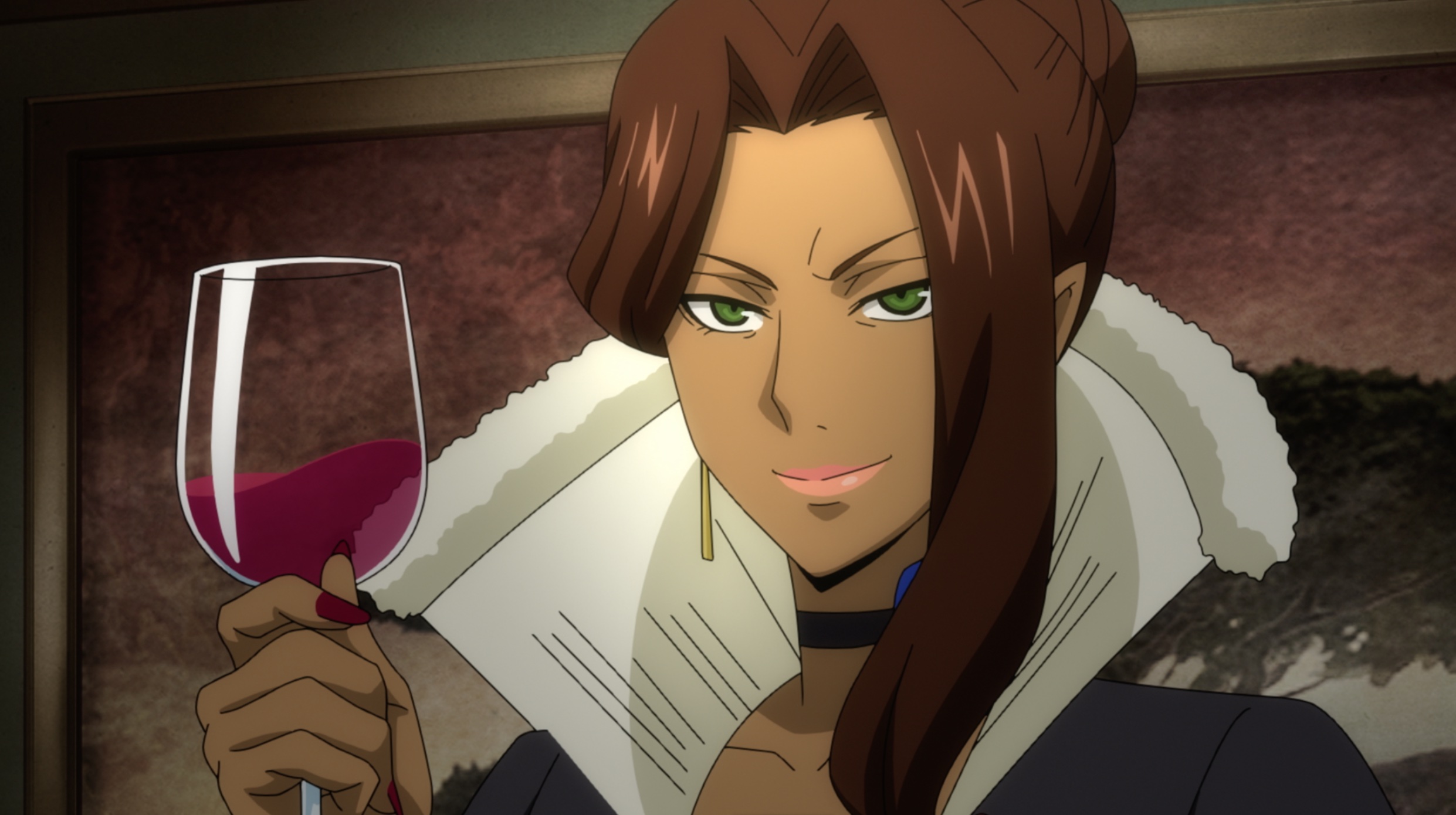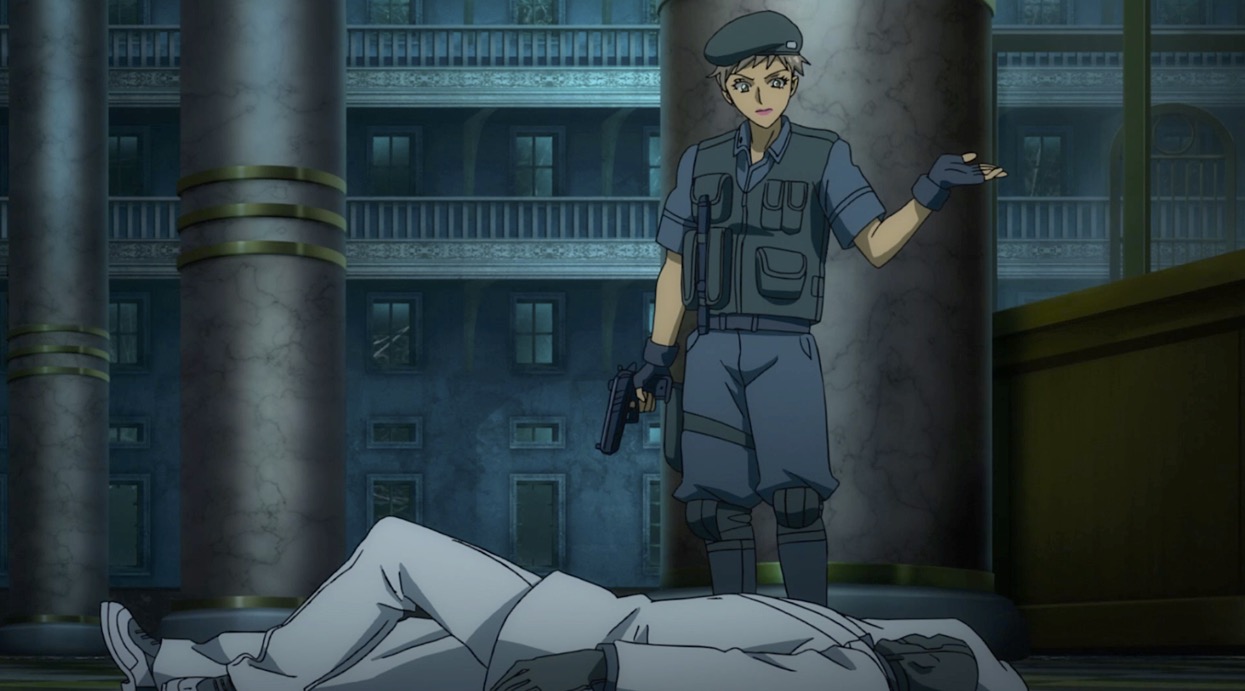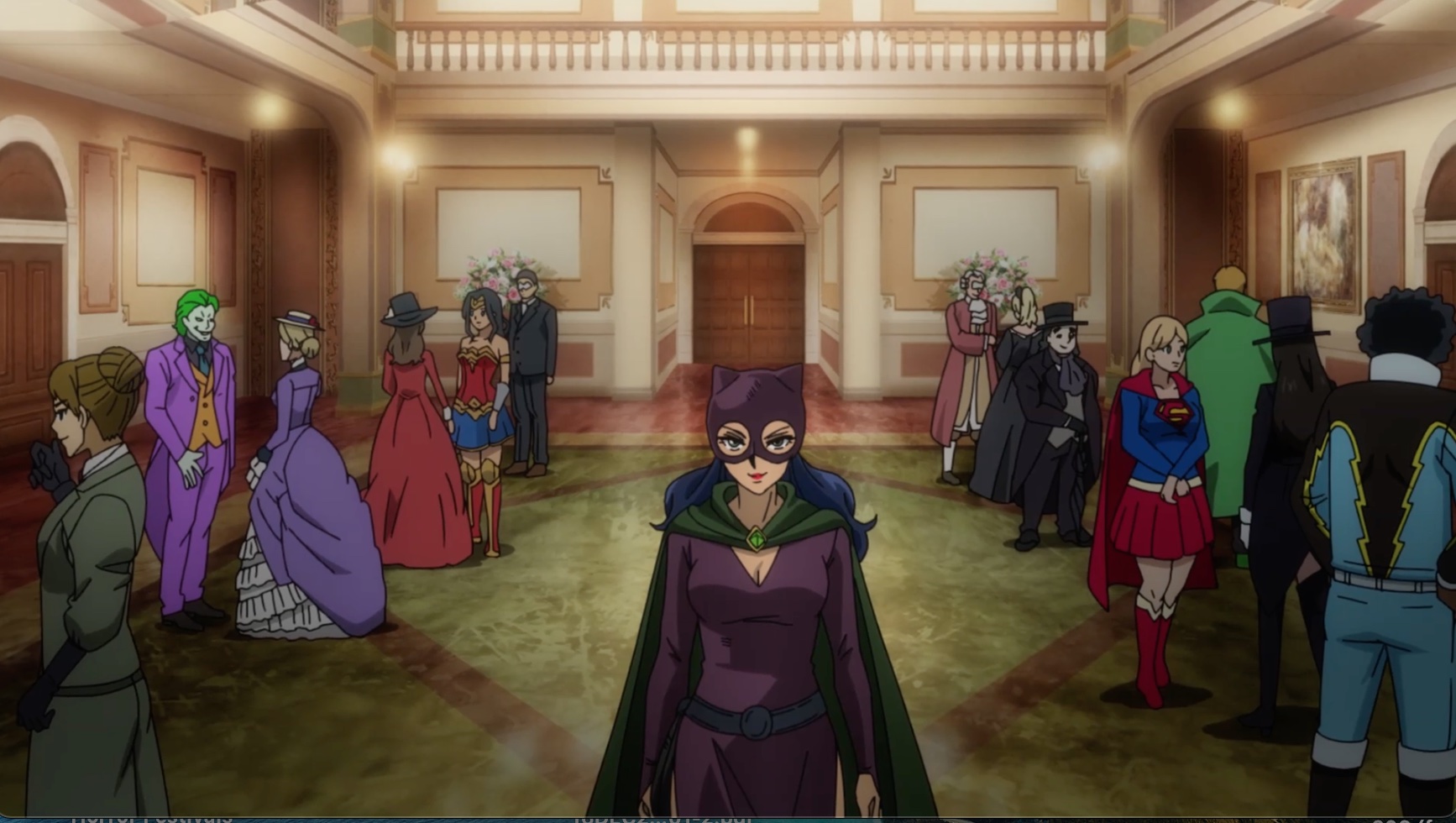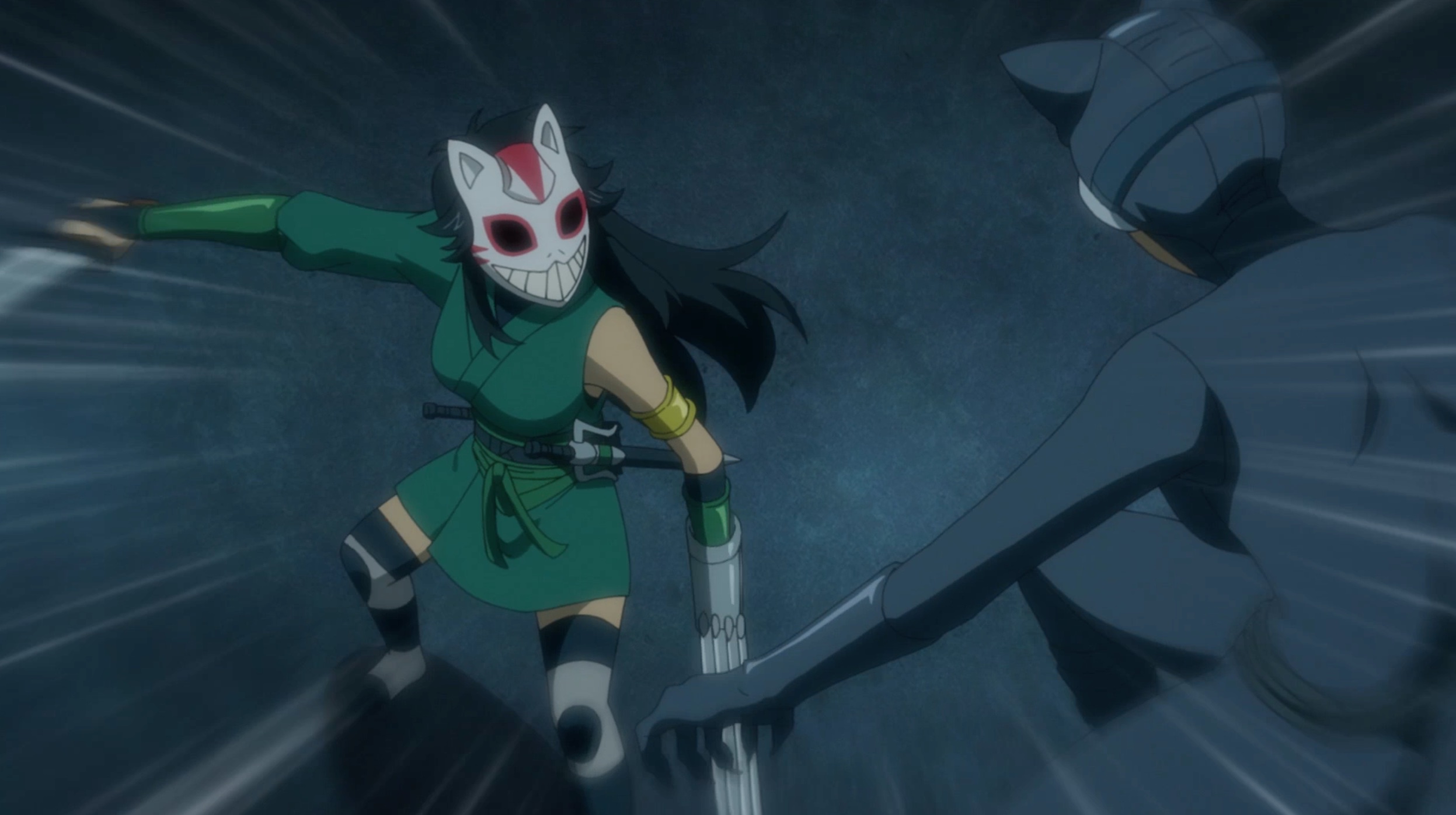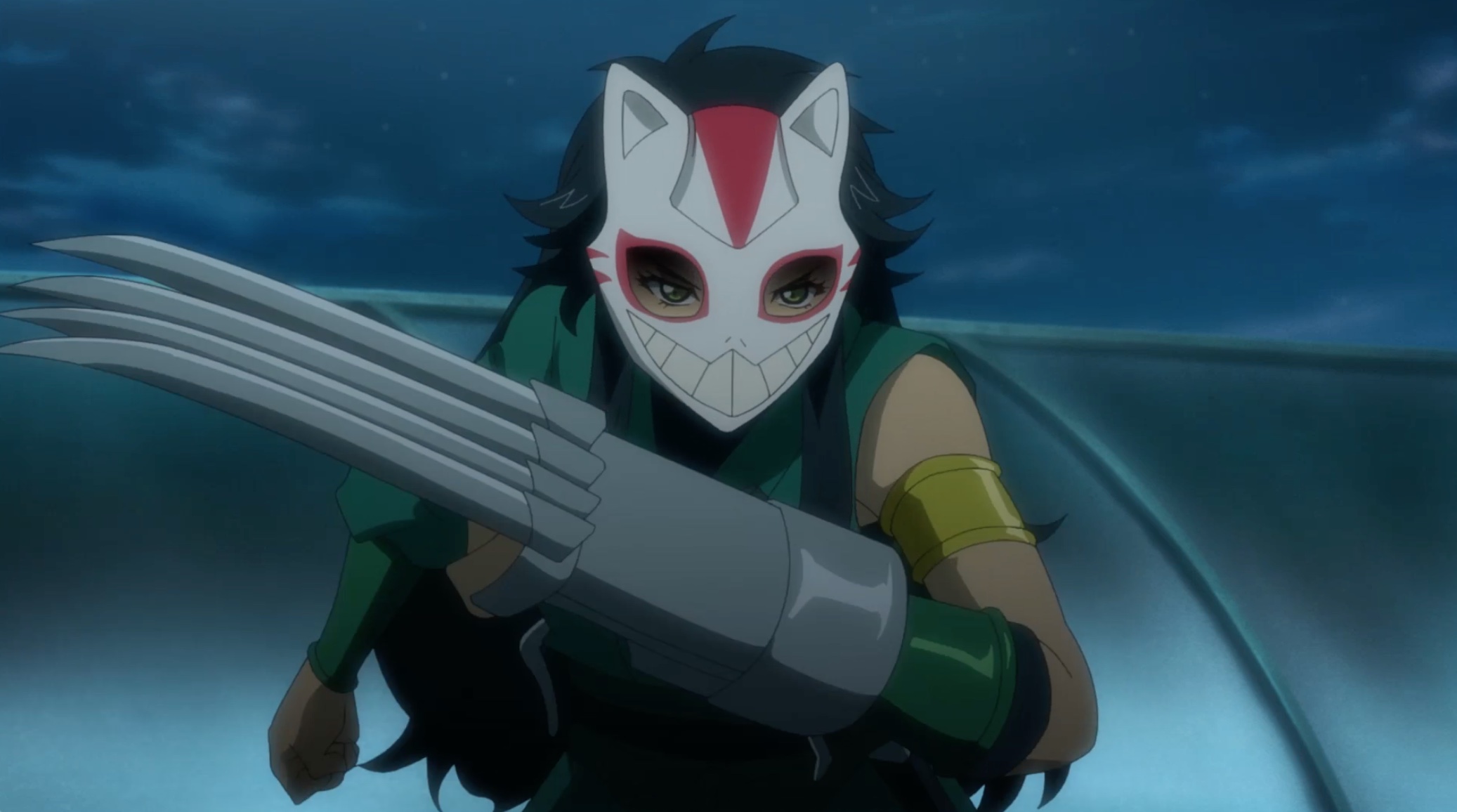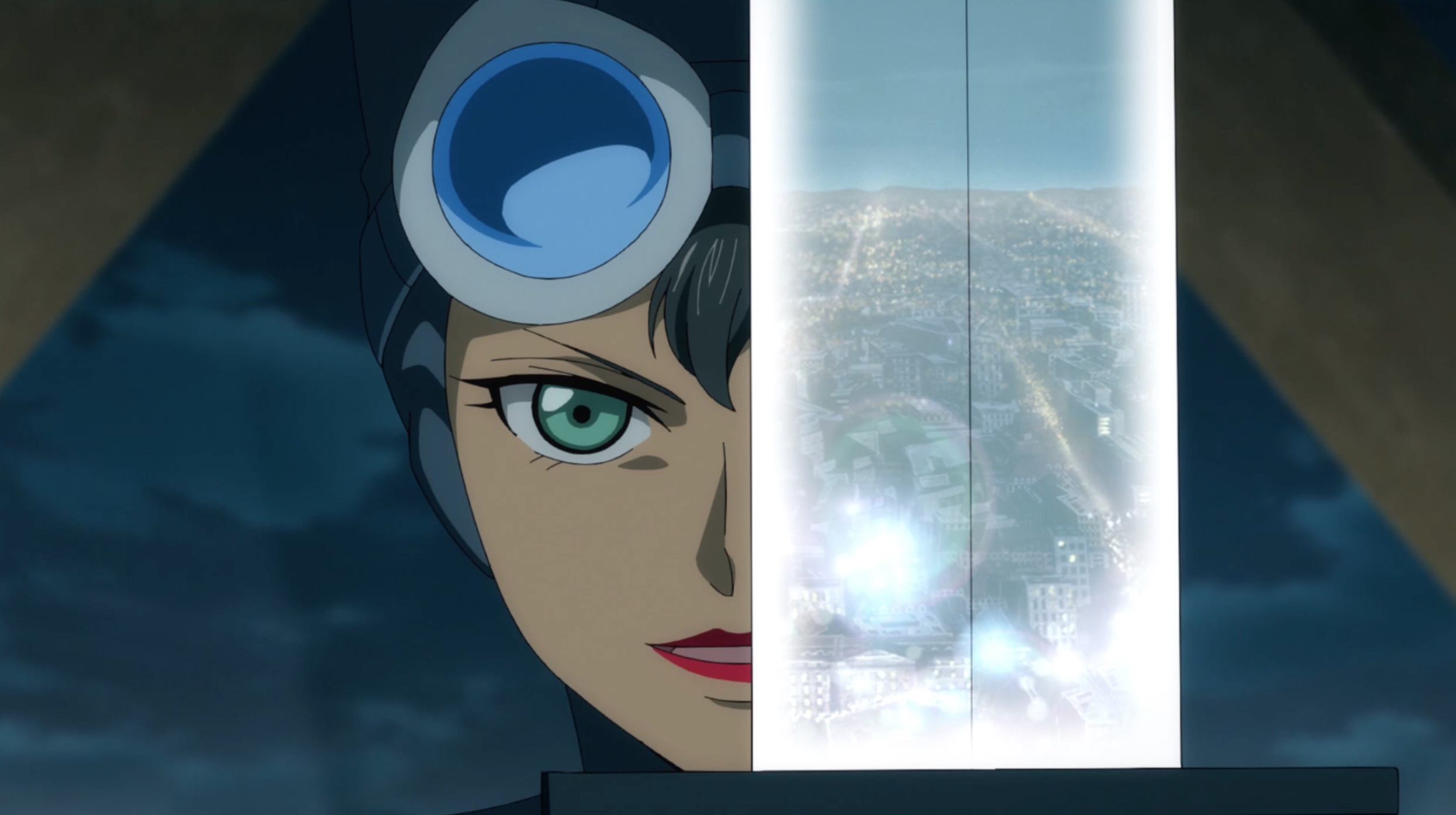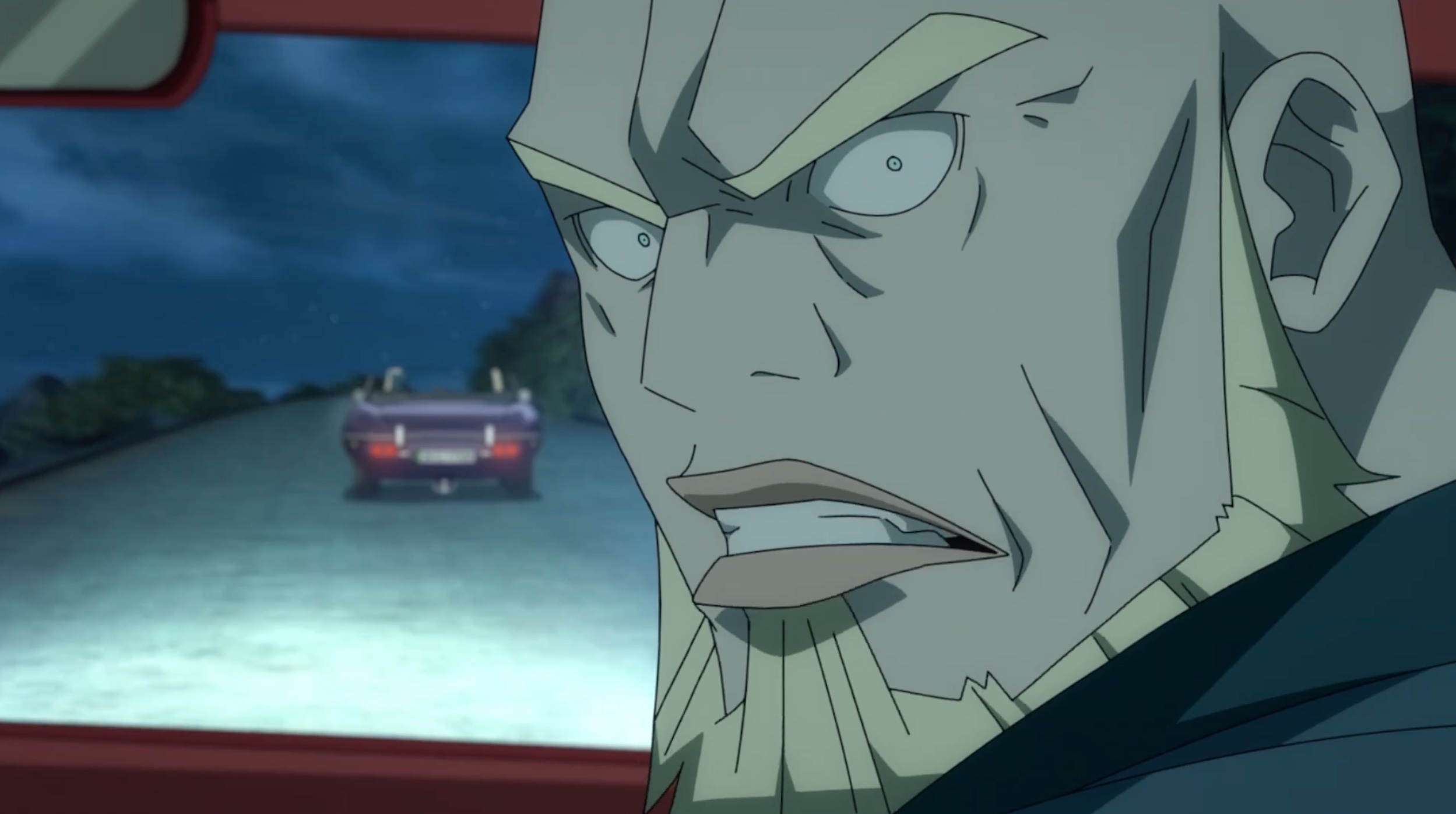 ABOUT MOVIES ANYWHERE
Movies Anywhere is a digital movie platform that enables movie fans to discover, access, and watch their favorite digital movies in one place. Movies Anywhere brings together a library of nearly 7,500 digital movies from Sony Pictures, Twentieth Century Fox Film, The Walt Disney Studios (including Disney, Pixar, Marvel Studios and Lucasfilm), Universal Pictures (including DreamWorks and Illumination Entertainment) and Warner Bros., and will continue to expand the consumer experience as more content providers, digital retailers and platforms are added. By connecting participating digital retailers that include Amazon Prime Video, the Apple TV app, FandangoNOW, Google Play and Vudu, movie fans can now bring together their digital movie collections (whether purchased or redeemed) in one place and enjoy them from the comfort of their living rooms, and across multiple devices and platforms, including Amazon Fire devices; Android devices and Android TV; Apple TV, iPhone, iPad, and iPod touch; Chromecast; Roku® devices; and popular browsers. Movie fans can also redeem digital codes found in eligible Blu-ray and DVD disc packages from participating studios and enjoy them through Movies Anywhere. Movies Anywhere – your movies, together at last.
ABOUT DIGITAL
Digital movies or TV episodes allow fans to watch a digital version of their movie or TV show anywhere, on their favorite devices. Digital movies or TV episodes are included with the purchase of specially marked Blu-ray discs. With digital, consumers are able to instantly stream and download movies and TV shows to TVs, computers, tablets, and smartphones through retail services. For more information on compatible devices and services, go to wb.com/digitalmoviefaq. Consult a digital retailer for details and requirements and for a list of digital-compatible devices.