WOLVES, KILLERS AND ELVES, OH MY!
MTV TO INVADE SAN DIEGO COMIC-CON WITH THE RETURN OF "TEEN WOLF" AND CONVENTION DEBUTS OF "SCREAM: THE TV SERIES" AND HIGHLY-ANTICIPATED SERIES "THE SHANNARA CHRONICLES"
Tyler Posey, Dylan O'Brien, Bella Thorne, John Rhys Davies, Austin Butler and More Set to Attend 
Writer/Director/Actor Kevin Smith to Moderate "Teen Wolf" Panel on Thursday, July 9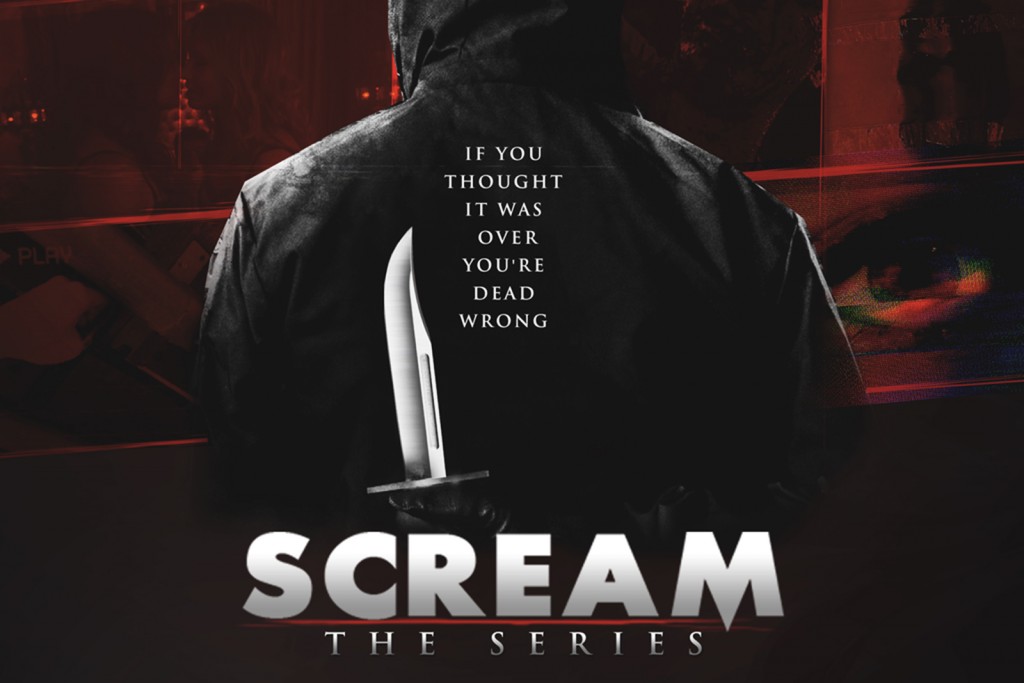 Santa Monica, CA (June 25, 2015) – MTV will take San Diego Comic-Con by storm with the return of Comic-Con favorite and hit drama series "Teen Wolf" for the sixth time and convention debuts of highly-anticipated shows "Scream: The TV Series" and "The Shannara Chronicles."
For the first time in network history, MTV will be on-the-ground with its own branded booth, giving fans an all-new interactive experience when they hit the floor of the San Diego Convention Center. Fans will be treated to exclusive swag and the opportunity to meet and get autographs from a slew of MTV talent set to stop by.
In addition, MTV will once again sponsor the SDCC wi-fi.  Attendees can log on to the site for a full schedule of MTV events.
Below is the schedule of panels and press rooms. The signing schedule for the MTV booth will be announced via the wi-fi splash page.
Thursday, July 9  
"Teen Wolf" 5:00 – 6:00 PM
Famed Director/Writer and Actor Kevin Smith will moderate the panel discussion and fan Q & A with cast members Tyler Posey, Dylan O'Brien, Holland Roden, Shelley Hennig, Dylan Sprayberry, Cody Christian and Executive Producer Jeff Davis as they discuss the current season and share an all new Comic-Con exclusive trailer.
Location: Ballroom 20
 "MTV Fandom Fest" and "Fandom Awards" 7:00 – 10:45 PM
Tyler Posey ("Teen Wolf") and Bella Thorne ("Scream") will host the second annual "MTV Fandom Awards," which honors diehard fans whose excitement has pushed movies, TV shows, books and comics from subculture to mainstream worldwide success in the past year. All Comic-Con badge holders are welcome to join the "MTV Fandom Fest" party at Petco Park, featuring food, drinks, games and giveaways, on Thursday, July 9 beginning at 7:00pm PT and leading into the 8:00 p.m. PT taping of the "MTV Fandom Awards Special," which premieres Sunday, July 12 at 8 p.m. ET/PT on MTV. Fans can vote at FandomAwards.MTV.com through July 8 at 6 p.m. ET.
Location: Petco Park
Friday, July 10
"The Shannara Chronicles" 12:30-1:30 PM
MTV will introduce fans to the world of "Shannara" when author and series Executive Producer, Terry Brooks, joins stars Poppy Drayton, Austin Butler, Ivana Baquero, John Rhys Davies and Manu Bennett along with Executive Producers Al Gough and Miles Millar. Attendees will bear first witness to a first look trailer of the highly anticipated new series and be able to participate in a Q & A with the panelists. Damian Holbrook, Senior Writer from TV Guide Magazine will moderate.
Location: Room 6DE
"Scream: The TV Series" 4:30 – 5:30 PM
MTV's latest series will "Scream" into San Diego when cast members Bella Thorne, Willa Fitzgerald, Bex Taylor-Klaus, Carlson Young, Amadeus Serafini, John Karna, Connor Weil, Tracy Middendorf and Jason Wiles, along with series Executive Producers Jaime Paglia and Jill Blotevogel, debut an all new mid-season trailer, followed by discussion and Q&A moderated by Buzzfeed Senior Editor, Jarett Weiselman.
Location: Room 5AB