Legends of the Knight Documentary Film Exploring the Power of Batman Launches Theatrical Tour Benefitting Local Charities
Acclaimed Filmmaker Brett Culp Explores Stories of Everyday Heroes and Features Batfans Turned Heroes, including Batman Executive Producer Michael Uslan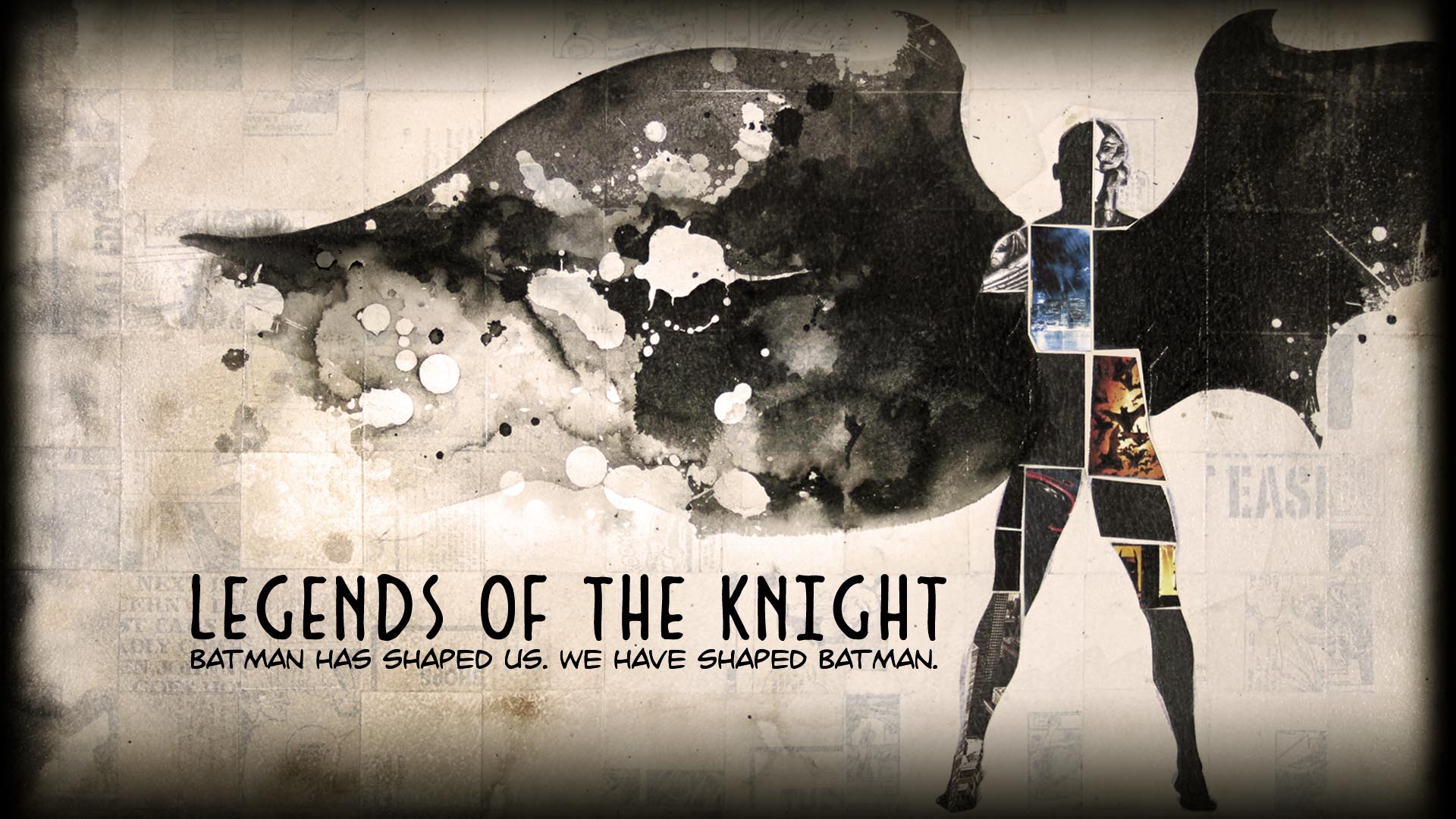 Tampa, Fla., January 15, 2014 – Everyone wants to become a superhero. The universal theme of battling evil with good resonates with every individual around the world. Beginning in February, acclaimed filmmaker, Brett Culp, takes his latest independent film and documentary Legends of the Knight to the big screen across the country. The proceeds from each screening will benefit a local charity in the community of the screening.  The film, featuring real-life heroes, including Executive Producer of The Dark Night Rises and The Dark Knight, Michael Uslan, sets out to prove that anyone can be Batman and make a difference in the life of one person or the lives of many.
Legends of the Knight portrays the uplifting true stories of individuals who were inspired to become real-life heroes by their childhood love of Batman and the power they had to affect change in spite of their personal, emotional or physical obstacles.
For the past two years, Culp and his team filmed stories in 15 cities and recorded 62 interviews.  They captured the stories of individuals whose love of the Dark Knight inspired them to overcome devastating obstacles, to motivate and encourage young people, and to contribute to their communities. 
Well-known Batfans who appear in the film include:
Michael Uslan – executive producer of "Batman", "Batman Begins", "The Dark Knight", and "The Dark Knight Rises"

Denny O'Neil – legendary comic book storyteller who wrote and edited Batman's tales for 20 years

Lenny B Robinson

 – visits children's hospitals around the country dressed as Batman, best known for getting pulled over in his Batmobile in a full batsuit and becoming a

 

YouTube sensation
Jill Pantozzi

 

– Superhero journalist with the spirit of the Caped Crusader and Associate Editor at TheMarySue.com and appears annually on the Jerry Lewis Labor Day Telethon (she lives with Muscular Dystrophy)

Rabbi Cary Friedman – author, "Wisdom from the Batcave"

Dr. Travis Langley – author, "Batman & Psychology"; teacher of university course in psychology called "Batman" Buy Here


Gotham Chopra – co-author, "Seven Spiritual Laws of Superheroes"; son of best-selling author Deepak Chopra
"At some point, every child dreams of being a superhero," said Culp.  "They put on a cape and imagine that they have the power to change the world.  Along the way, many of us lose our faith that this can be true.  'Legends of the Knight' is a return to our childhood dreams of being a hero.  Culp says, "Our goal is to inspire everyone on the planet who loves Batman to embody his spirit, engage with the world, and make a difference."
Michael Uslan details with Culp the trials and tribulations of successfully launching the first Batman film in 1989, after ten years of rejection and doubt he endured while producing the first serious film about the comic book hero.
The film also tells the story of five-year-old leukemia patient and Batman fan, Kye Sapp, who took on the persona of Batman while fighting for his life in the hospital. Recently featured in national news media, Kye's hometown of Arlington, Texas teamed up with a local organization called Wish with Wings, to produce a crime fighting day for Kye dressed as Batman to fight for justice, and help save the town from Batman villains including The Joker.
In February 2014, Culp, who is both the producer and director of Legends of the Knight, will partner with Tugg.com to launch a charity campaign, enabling Batfans across the country to request a screening of the film in the local theater via the film's website.  The filmmaker's proceeds from each screening will benefit a local charity.   This unique partnership with Tugg.com allows Batfans to spread the word themselves through social media and community outreach. Ticket Reservations are required and each theater requires a certain number of reserved seats to confirm the movie event.  All showtimes are one-night, one-time only events.  In addition, when Batfans visit www.WEareBATMAN.com/theater, all of the instructions on how to organize and promote their own screening are explained.
Culp and his family will travel to 12 cities in February to launch this theatrical approach.  Their Theatrical Tour will include Atlanta area, Baltimore, Boston, Dallas, Detroit, New York, San Diego, San Francisco and Los Angeles.
To view the list of cities and screenings visit: http://www.WEareBATMAN.com/showtimes/
"Human beings have always been stirred to greatness by the tales of heroes," Culp said.  "We connect with Batman because he is the super hero with no super powers.  Just as he has committed himself to making the world better, we can dedicate ourselves to a noble cause and do something great.  This type of inspiration is a core function of storytelling in society."
VIEW THE TRAILER AND GET MORE INFORMATION AT:  www.WEareBATMAN.com
Legends of the Knight was funded by more than 1,000 fans from around the world whom contributed to the film's Kickstarter campaign.
The film is currently available for pre-order at www.WEareBATMAN.com
Official Trailer:   https://vimeo.com/59964265
http://www.youtube.com/watch?v=sf_7IsvXV-U