WARNER BROS. AND COMIC-CON ONCE AGAIN TEAM UP TO PROVIDE
OFFICIAL BAG OF SDCC 2014 — WITH 13 DIFFERENT DESIGNS!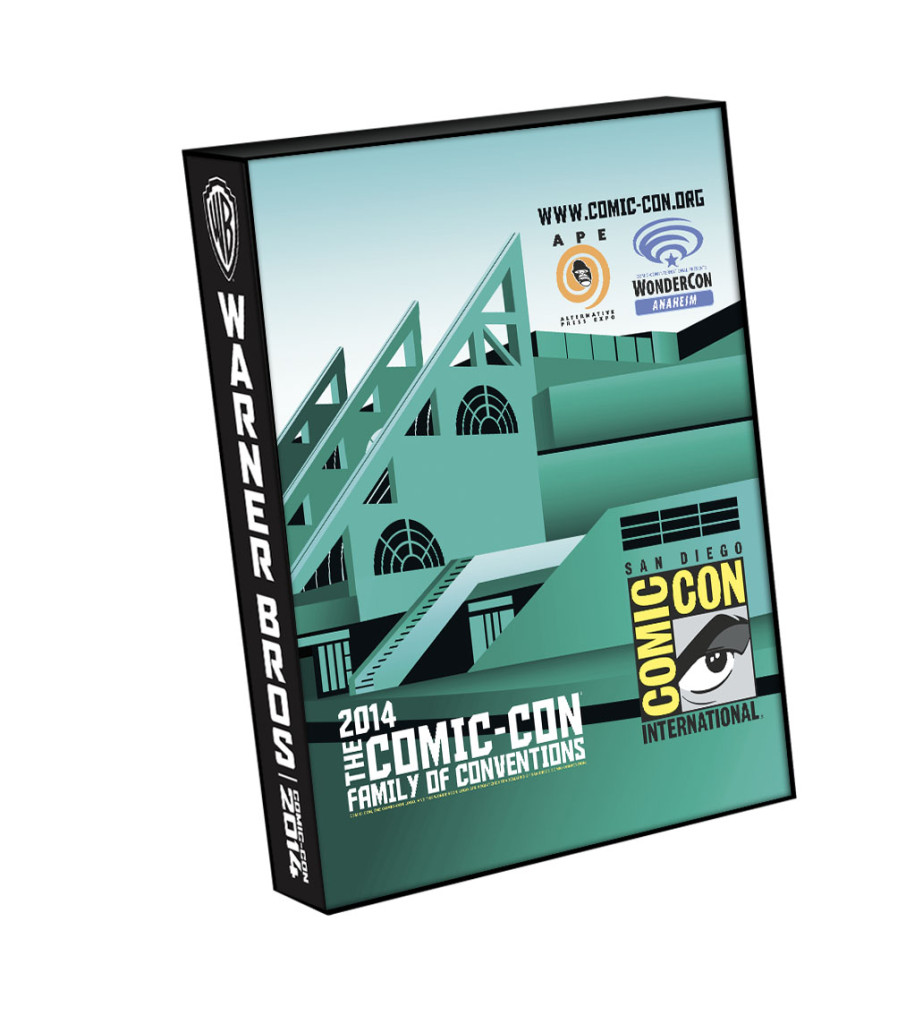 BURBANK, Calif. (July 17, 2014) — The bags are back! Comic-Con 2014 attendees hoping for a colorful and commemorative keepsake bag to hold their best swag are once again in luck. For the fifth year running, Warner Bros. Entertainment and Comic-Con have teamed up to produce and distribute the official bag of Comic-Con, which will be distributed to fans when checking it at the Con. The highly coveted bag, which can also be worn conveniently as a backpack, has been called a "must-have" by Variety and Comic-Con's "ubiquitous accessory" by Entertainment Weekly.
More than 130,000 of the bags have been produced and will be provided to Comic-Con attendees throughout the convention.
The all-new 2014 edition again features backpack styling and features 13 different designs.

To download images of the bags, please click here:

  http://bit.ly/Wkkrum
Designed by Warner Bros. Worldwide Television Marketing, each bag features double-sided artwork, with the all-new Comic-Con 2014 official design on one side and the other side highlighting titles from the Studio's TV series and the 75th anniversary of Batman.
Current Warner Bros. Television and Warner Bros. Animation series featured on the SDCC bags are Arrow, Constantine, The Flash, The Following, Gotham, iZOMBIE, Mike Tyson Mysteries, The Originals, Supernatural, Teen Titans Go! and The Vampire Diaries.
And two of the bags will feature DC Comics' legendary caped crusader: one design will celebrate the 75th anniversary celebration of Batman, and another will highlight the classic and iconic Batman TV series from 1966.
For continuing info on the Studio's plans at Comic-Con, please visit comiccon.thewb.com and follow @warnerbrostv on Twitter (hashtag #WBSDCC). For official information about Comic-Con 2014, visit www.comic-con.org and follow Comic-Con on Twitter at @Comic_Con.
The Collectible Bags Double as a Backpack and Highlight Warner Bros. Television's
Gotham, The Flash, Arrow, Constantine, The Following, The Originals, iZOMBIE,
The Vampire Diaries, Supernatural, Mike Tyson Mysteries and Teen Titans Go!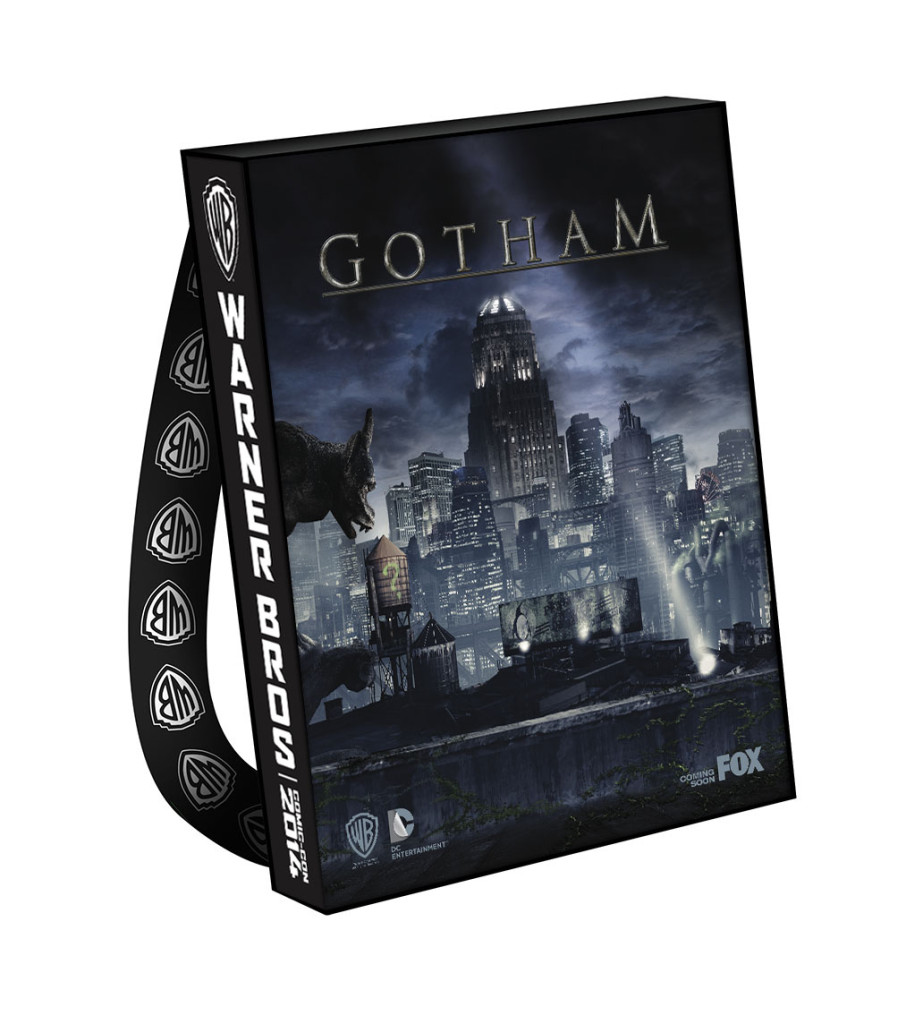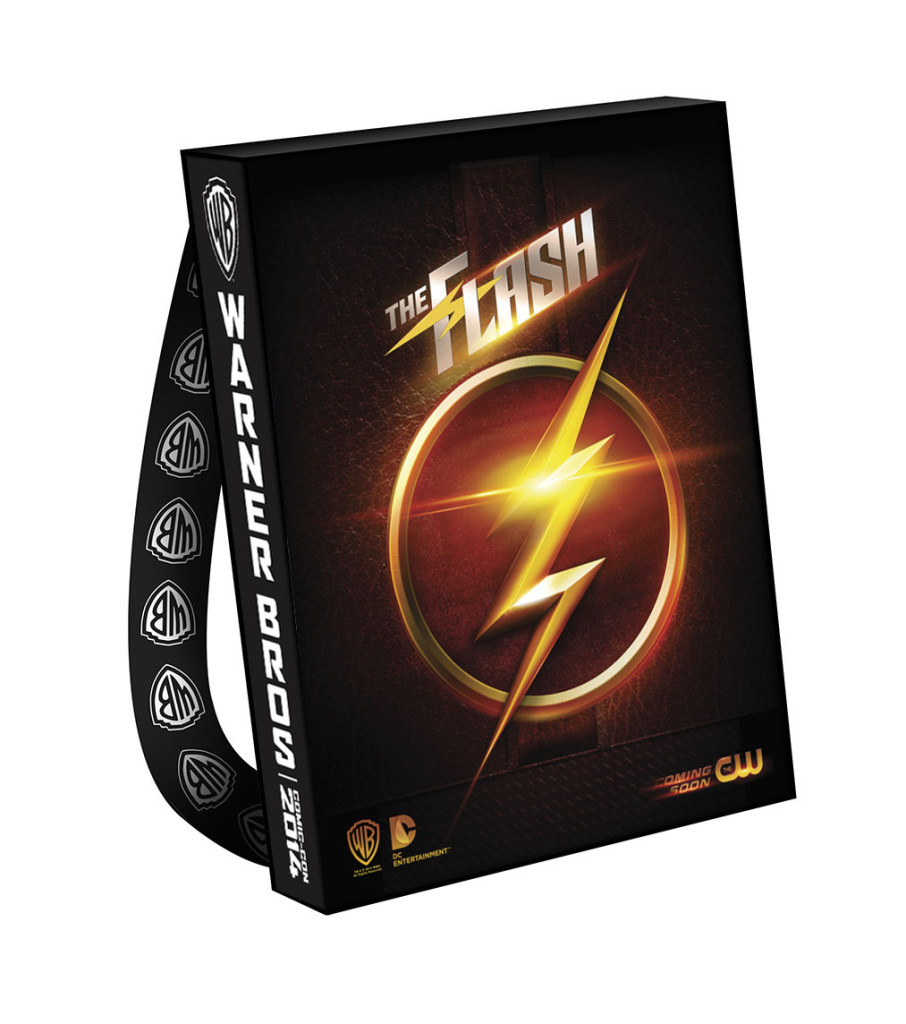 Plus Two Totes Tout DC Comics' Famed Caped Crusader, Batman — One Bag
Celebrates the 75th Anniversary, the Other the Classic 1966 TV Series