Ok, not really to the Death…
Fighters Join Writers: Rampage Jackson, John Morrison and Chavo Guerrero team up with Richard Hatch and The Winner Twins at WonderCon to share secrets and their new collaboration.
Anaheim,
CA –  WonderCon – April 18, 2014 – Champion MMA and WWE fighters Rampage Jackson, John Morrison and Chavo Guerrero Jr. will come together for a panel at WonderCon in an eclectic match up that includes legendary actor Richard Hatch from Battlestar Galactica and SciFi writing prodigies The Winner Twins.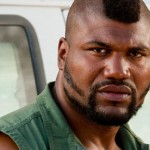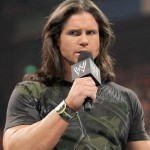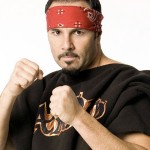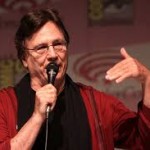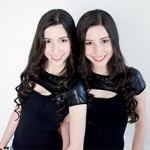 At first blush, it's an unlikely group, but  they have a lot in common with their crossover fan base. That's right, it turns out people who love wrestling also love SciFi. They plan to share their secrets on how to break in to Hollywood, unveil a new technology they've all begun to use to get close and personal with their fans, and announce a top secret project they are all working on together at the end of the panel.
Chavo promises. "Our fans are going to see a side of us they've never seen before."
"I don't think an eclectic group like this, coming from so many different sides of the industry, has ever been assembled to share their combined knowledge," says Richard Hatch.
All the panelists have remained silent about the announcement to come so far. "Come and find out for yourselves," says John Morrison. Speculation ranges from a book deal to a TV project. "All I'm gonna say is that it's been very hard to keep it a secret," offered Rampage Jackson. ."
The event will be held as part of WonderCon's scheduled programming:
WonderCon at the Anaheim Convention Center
700 W Convention Way Anaheim, CA 92802
April 18, 2014
7:30pm – 8:30pm (Room 300DE)
About Rampage Jackson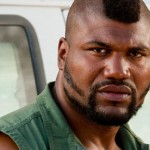 Rampage Jackson is an American mixed martial artist, professional wrestler and actor. He is a former UFC Light Heavyweight Champion. As of June 2013, Jackson is signed to multi-year deal with the partnership of Spike TV, Bellator MMA and Total Nonstop Action Wrestling (TNA). The charismatic fighter from Memphis, TN began his professional MMA career in 1999 and established his legacy across the globe through epic battles with MMA titans including Wanderlei Silva, Chuck Liddell, Jon Jones and Dan Henderson among others. Jackson starred in the 2010 blockbuster film, "The A-Team," as "B.A. Baracus," the character made famous by Mr. T in the television series. Jackson's other film credits include "Confessions of a Pit Fighter," "Fire With Fire," "Never Surrender," and "Miss March."

About John Morrison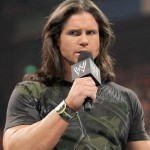 Millions of wrestling fans around the world came to know John Morrison by such nicknames as "The Monday Night Delight" and "The Shaman of Sexy." John's hard hitting, high flying style integrates the art of Parkour with acrobatics into his arsenal of wrestling moves, and has earned him a reputation as one of the most exciting performers of all time. John recently decided it was time to take a break from wrestling to work on his own projects.  Since then he has starred in 5 feature films, 2 network TV shows, numerous shorts & digital media projects, and performed comedy and improv shows at various theatres in Los Angeles; including UCB, Improv Olympic, Second City, and the Jon Lovitz Comedy Club.  
About Chavo Guerrero Jr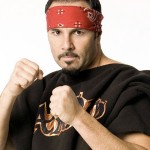 Chavo is a third generation Mexican-American professional wrestler and member of the famed Guerrero wrestling family, best known for working with World Wrestling Entertainment (WWE), Total Nonstop Action Wrestling (TNA) and World Championship Wrestling(WCW). As a singles wrestler, he is a one-time World Champion having held the ECW Championship in 2008, and a six-time WCW/WWE Cruiserweight Champion.

About Richard Hatch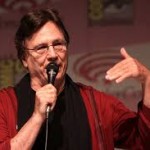 Richard Hatch is an actor probably best known for his role as Captain Apollo in the original Battlestar Galactica television series, and also as Tom Zarek in the remake of Battlestar Galactica. Hatch later created his own space opera entitled The Great War of Magellan. He has written a comic book series and a role-playing game in support of this, and is presently working a novel trilogy with Brad Linaweaver who co-authored many of Hatch's Battlestar Galactica novels. Hatch has also been a part of a new reality TV series called Who the Frak?, which he created and appears in as himself. The series is touted as "the world's first social network reality drama". When not acting Hatch lectures and conducts workshops on acting, self-expression, and communication throughout the world.

About The Winner Twins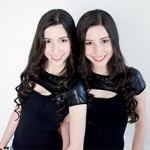 Brittany and Brianna, are national bestselling, multiple award-winning science fiction novelists, screenplay writers and producers. Their novels include THE STRAND PROPHECY, EXTINCTIONS EMBRACE, RED MOON RISING and THE PERFECT COMPATIBILITY TEST. They've also published an educational book on how they craft their stories called SECRET WRITING METHOD and several comic books. The twins have won numerous awards for their novels including Best Young Adult Fiction and Best First Book Fiction, and they have been featured prominently in national newspapers, online and on television programming for networks like CNN, G4, ABC, HLN, the CW. The twins also founded and run a 501-C3 nonprofit organization called Motivate 2 Learn and they have taught their unique creative writing method to hundreds of thousands of convention attendees, teachers, and students across the country. The twins were recently honored to contribute to Penguin's acclaimed educational publication, NOW WRITE! SCIENCE FICTION, FANTASY AND HORROR, along with such notable authors as Harlan Ellison, Ramsey Campbell, and Piers Anthony. They have been officially recognized as prodigies by The World Council for The Gifted and Talented. Their official website is www.winnertwins.com.