Take some time this week to remember your original happy hour: Saturday mornings as a kid, waking up at dawn, jumping on the couch with a bowl of chocolate cereal, turning on the 'toons, tuning out the outside world and working your way into a sugar hangover before noon. This week, we would be honored if you could join us for our Super Star Wars Spectacular with very special guest, Ashley Eckstein the voice of The Clone Wars' Ahsoka Tano and founder of Her Universe and the "Her Universe Fashion Show" an SDCC geek-chic fashion extravaganza!
This 1-on-1 exclusive interview was recorded in the lead up to the events of SDCC July 2019 where Ashley speaks with us about the "Power of Fashion" in today's geek universe and in playing such an iconic role in todays "Star Wars" canon. A small segment of this interview was released last year for our SDCC preview show but this is the 1st time we will release the whole interview. After the events of the "Siege of Mandalore" and The Clone Wars long awaited series finale what better time to celebrate the series and what better person to celebrate it with than the voice and soul of Ahsoka Tano herself, the master of Her Universe, Ashley Eckstein?
We also talk with Mike, the founder of TalkLikeJarJarDay.com and the creator of the first and only Gungan translator about you guested it, Jar Jar Binks and the shocking truth that 20 years later, the children of the "Prequel Era" have brought the love of Jar Jar that they not only grew up with but that grew up with them out of the shadows and into a Jar Jar renaissance.
This is a jammed packed virtual studio w/hosts Grim Shea, Marke, Jimmy & ALXE here to bring you a Star Wars celebration you don't have to leave your homes for.
Guests
Star Wars The Clone Wars
"Ahsoka Tano"
&
Founder of Her Universe & "Her Universe Fashion Show"
Ashley Eckstein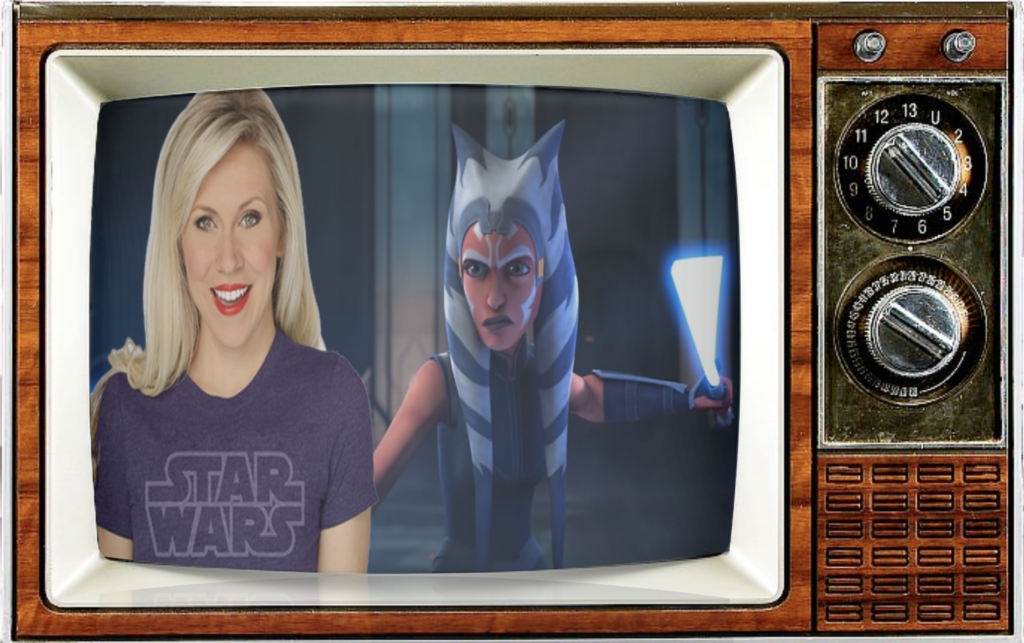 ….and intorducing TalkLikeJarJarDay.com Founder
Mike