By Rita Farbulous,                              S.4 E.1
NEWS FOR THE SHOW THAT AIRED November, 7, 2013
Missed the show? Listen Here
The MattyP radio show returned live for its 4th season on Thursday, November 7th.
MattyP & Dave started the show discussing what life events had taken place during the 3 month hiatus. MattyP & Mrs.P welcomed a beautiful baby boy. Dave welcomed some much needed time off. Other events that took place during the hiatus were on a sadder note. One of our long time IrRegulars, Scott Lifshine passed away in August. Scott was battling cancer and even discussed his disease last season on the show with Fran Drescher. MattyP brought on BMB to reminisce about Scott and BMB responded with "Ok,Ok, I got nothing". The boys also mentioned the passing of former guest and famed boxer Tommy Morrison, mentioning that we probably have his last audio interview.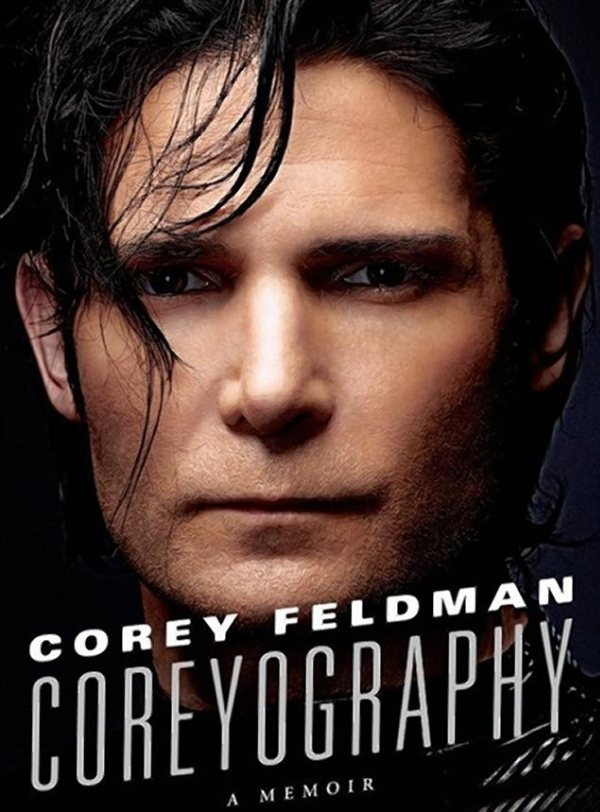 The first guest of the night was one of the most famous child actors of our time, Corey Feldman. The Burbs star joined the show to promote his new autobiography titled "Coreyography". MattyP played "Ascension Millennium" from Corey's band Truth Movement to lead in the interview. Corey started by letting us know that the video for the song was shot in his house and filmed in one take, believe it or not. MattyP said let's get into it, and got started by discussing Corey's relationship with Michael Jackson. After clearing out his text messages, Corey stated that he looked up to Michael as a big brother. Corey told the guys that the "King of Pop" was a normal guy with a good sense of humor. They addressed the evolution of MJ's skin color. Corey recalled a time with Michael when he said "you look dark today". Michael responded by saying "Corey, I'm a black man, hello"….Bombshell tonight!
Corey said that MJ even denied having the Elephant Man's bones in his closet. (What was really in MJ's closet, we may never know). Corey spent some of the interview time defending that MJ was not a crazed freak, and that it was the world that changed their prospective. Tune in to hear what Corey had to say about Conrad Murray.
Who had the worst reaction to Corey's book? Replay the interview to find out, who claimed he used a ghost writer and alleged that his stories were untrue.
The question of the night came up, when MattyP asked Corey about the rumor of Haim selling his teeth on EBay. Corey admitted that it was true and it was at a time when Haim was 35 years old living in a studio apartment with his mattress touching his mom's mattress. What a sad and crazy site that must have been. However Corey told us how he inspired Haim to lose 100 lbs and get sober by getting their reality show The Two Corey's picked up.
Feldman revealed a little known fact, that he had signed immigration letters for Haim because Haim wasn't allowed to leave Canada, and the first season of their reality show was filmed in Vancouver.
One of the highlights of the interview was when Corey told us about the sequel for License To Drive that Haim had started to write before he died. Listen to the replay of Corey's interview to hear all about, "License to Fly".
Don't forget to buy Corey's book "Coreyography" at Amazon.com and download it at www.Audible.com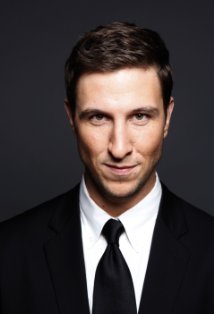 The show premiered a new segment called Ten Minute Tia starring "Ten Minute Tia'.
Tia interviewed actor Pablo Schreiber. Pablo stars in NBC's Ironside and the successful Netflix series Orange Is The New Black. You may also recognize the "Pornstache" actor as the younger brother of Liv Schreiber. Tia finds out why 2012 was such a bust for Pablo after being ranked amongst the top 100 sexiest men in 2011. Pablo and Tia discuss ugly people and he asks the Ten Minute hostess, "Why can't they not be prettier?" They discuss the hit show Orange Is The New Black and Pablo tells Tia how much his character George Mendez would charge for mustache rides. He does disclose that he wears the pornstache while making whoopee constantly. They discuss the parallels between Pablo and the WWE's Virgil; and how he constantly gets compared to Tootie. It's then game time! Tune in to find out Pablo's choices for a Facts Of Life version of F/Marry/Kill with Mrs. Garrett, Natalie and Jo.
Check out Pablo's new show Ironside, not on ABC.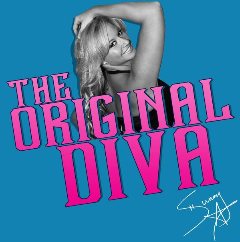 The last guest was Tammy Sytch formerly known as Sunny. The WWE Hall of Famer joined the radio show and let us know that she was the most downloaded celebrity on AOL.com in 1996. The Diva's photo was the first to be downloaded one million times. Tammy has been in the news a lot recently and joins the show after completing 114 days in jail. Tammy came on the radio show to promote her appearance at The Big Event in Queens. Tammy fills the guys in with the long story that lead to her being arrested six times. Tammy also discloses that she completed a three month outpatient stay in rehab for alcohol abuse. "I've never done drugs, but I'm no longer putting any toxins in my body" declared the diva. And that also goes for independent wrestlers, "I vow to never date a wrestler again" she promises. Tammy shares that she is currently dating a former Navy Seal who allegedly looks like James Dean. (possibly the pornstar).
The guys ask Tammy about Tony Atlas and she discusses their proposed angles. They also discuss Tony's infamous photo album containing pictures of his fetish, women standing on his face wearing sneakers. Look at dem' feets!
Tammy also discloses that Virgil is well hung., but tune in to hear who she says can perform oral on himself!
Matty asks what the craziest piece of merchandise she has seen her face on. "Pillows", she replies, "I've always wondered what 14 year old boys were doing with them!".
Tammy's first book, A Star Shattered is in its editing stage. We learn that our former guest and pro-wrestler Mick Foley has even offered to write the forward. Stay tuned to find out when the book will be available for sale.
Tammy shared her battle with cancer tonight. If you're feeling generous, please visit www.gofundme.com/SunnyCancerFund
Rita Farb
MattyP's Radio Happy Hour
www.MattyPRadioHappyHour.com