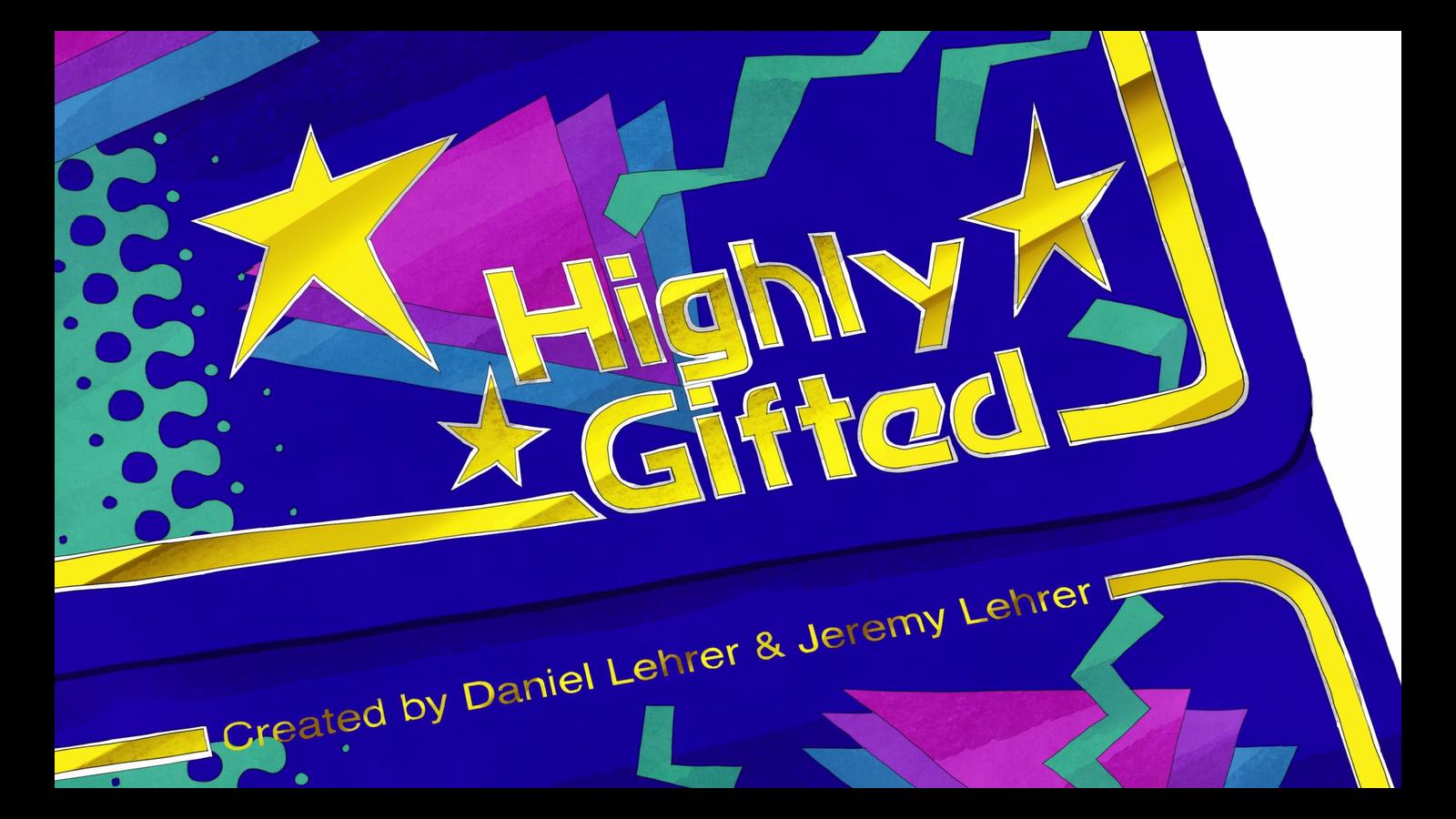 Twin brothers Daniel and Jeremy Lehrer create "Highly Gifted"
A series of animated shorts with Maker Studio based on their socially-challenged high school years and starring comedian Ron Funches, Josh Brener of "Silicon Valley," Oscar-winner Nat Faxon, and pop-icon Kesha.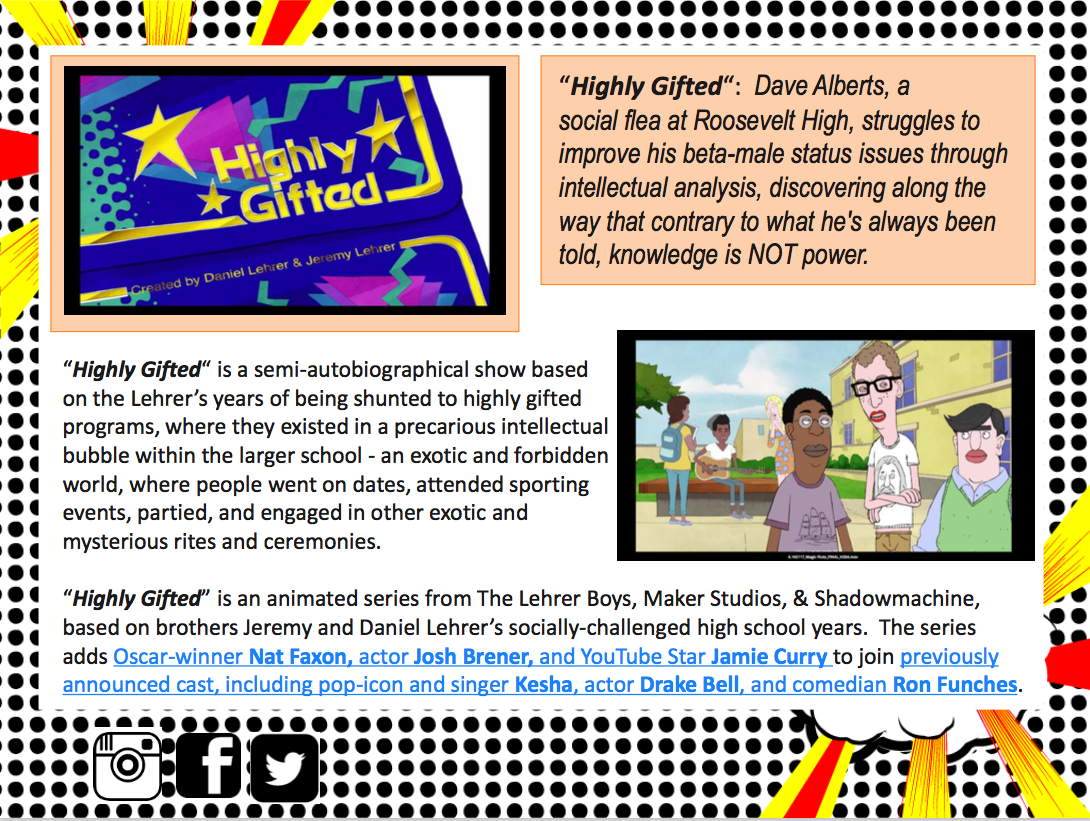 "CARTOONS FOR THE DISCERNING IDIOT…"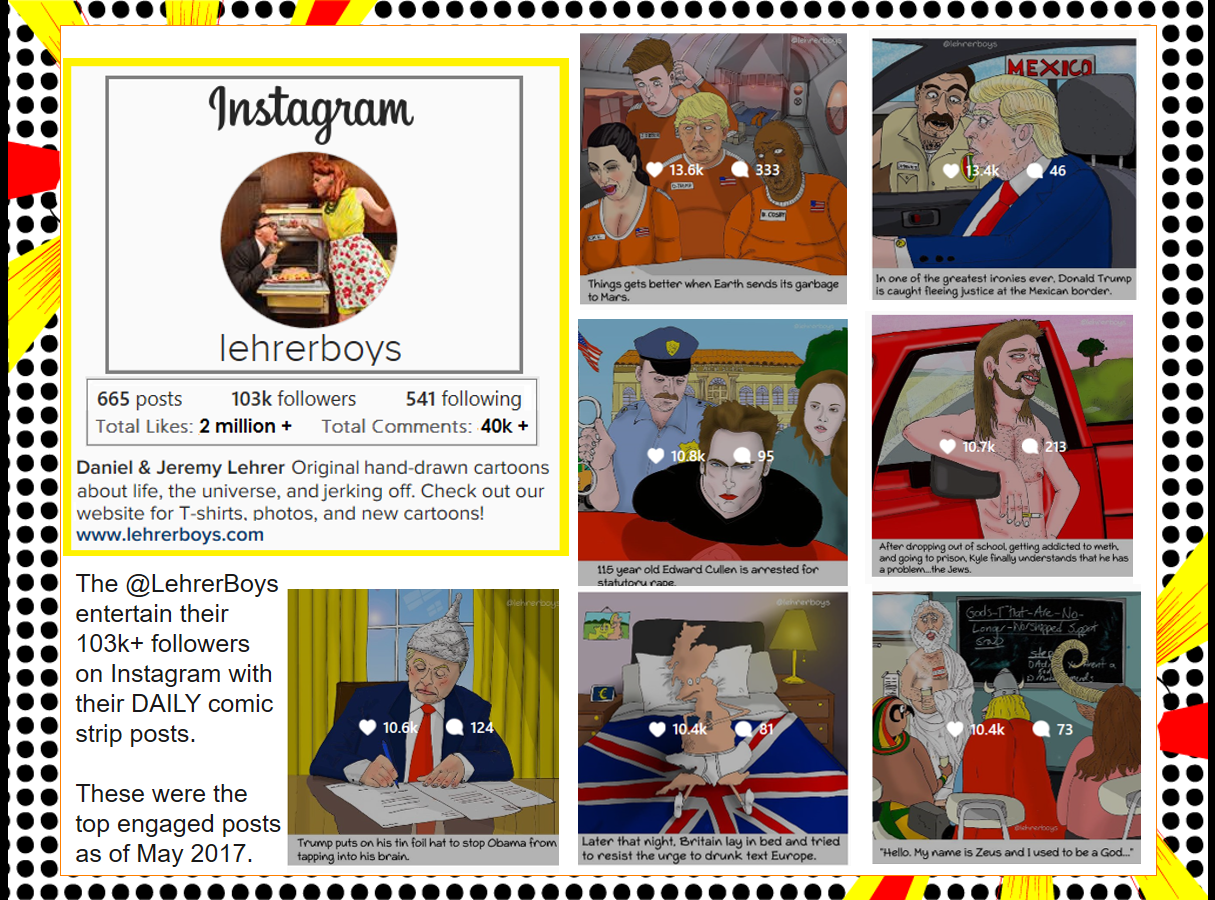 Daniel and Jeremy Lehrer are identical twin cartoonists and comedy writers.  They grew up in a large extended family in Los Angeles where the emphasis was on academic excellence, classical music, fine art, and other activities designed not to get them laid. 
After respectively graduating from Columbia University and Columbia Law School, Jeremy became a small cog at a big corporate law firm, while Daniel became a small cog at Ducati Motorcycles in Bologna, Italy.  They engaged in a half-decade of the usual post-graduation soul-crushing work, before deciding to "Voltron" together to pursue their dreams of drawing and writing. They are represented at CAA. 
@lehrerboys, Daniel and Jeremy's Instagram account, is inspired by their horrible childhood fights over the Sunday Funnies and who got to read "The Far Side" first.
Their satirical and biting single-panel cartoons comment on everything from Kim Kardashian and "selfie etiquette" to gender-neutral toilets and masturbation in high-tech times.  The Lehrer Boys bring an outsider perspective to their work.
They have created, sold, and developed numerous shows with studios including Fox, Adult Swim, Maker, and Amazon, and have been privileged to collaborate with talent like Paul Feig and Mila Kunis. 
Continued Coverage….
INTERVIEW: BUZZFEED
"10 Things You Didn't Know About The Lehrerboys" by BuzzFeed http://bit.ly/LehrerBoys_BuzzFeed
TheWrap Exclusive Casting News:
The Lehrer Boys Cast Pop-Icon/Singer Kesha, Actor Drake Bell, and Comedian Ron Funches As They Go Back to High School in New Animated Series, "Highly Gifted" http://www.thewrap.com/kesha-to-star-in-maker-studios-highly-gifted-animated-series/
TVLine Exclusive Casting News:
We've always known Nat Faxon was something special, but now it's official: He's Highly Gifted.  Nat Faxon, Silicon Valley Actor Josh Brener, & YouTube Star Jamie Curry Join Animated Series, "Highly Gifted" http://tvline.com/content/nat-faxon-cast-highly-gifted-animated-series/