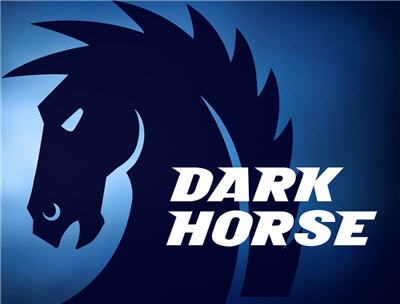 From Dark Horse Comics:
All creators signing in our booth offer their autographs for FREE. FREE prints, comics, or posters are provided for most of our signings (while supplies last). You may purchase or bring items to be signed; however, we may restrict the type or number of items to be signed as necessary.
Some signings require a wristband for entry, as noted on the schedule. Drawings for wristbands for these events will begin at show opening the day before and day of each signing. Come to the Dark Horse booth early for the best chance to join these events.
Lines may also be closed for some signings due to crowding or time restrictions.
We have two signing stages. One features art by Mike Mignola for Hellboy and The visitor: How And Why He Stayed; the other showcases the art from The Legend of Zelda: Art & Artifacts. The location of each signing is indicated by the following abbreviations:
HB = Hellboy Signing Stage LZ = The Legend of Zelda Signing Stage
All events are subject to change. Some restrictions apply. Please see Dark Horse Comics staff if you have questions.
DARK HORSE COMICS SDCC 2017 BOOTH #2615
THURSDAY, JULY 20
10:00 a.m.–10:50 a.m. LZ TARZAN: Edgar Rice Burroughs, Inc.
11:00 a.m.–11:50 a.m. HB HALO: RISE OF ATRIOX: Cullen Bunn, Alex Irvine, Jody Houser, Jonathan Wayshak
11:00 a.m.–11:50 a.m. LZ PROJECT TBA: Jackson Lanzing, Collin Kelly, Ashley A. Woods
12:00 p.m.–12:50 p.m. HB SYFY'S DARK MATTER: Alex Mallari Jr. (Four),
Anthony Lemke (Three), Jodelle Ferland (Five), Melissa O'Neil (Two)
1:00 p.m.–1:50 p.m. HB VENTURE BROS. GO TEAM VENTURE: Jackson Publick, Ken Plume
(WRISTBAND REQUIRED)
*LIMIT ONE PRINT, ONE OTHER ITEM PER PERSON
2:00 p.m.–2:50 p.m. HB HARROW COUNTY, DEATH FOLLOWS, CONAN THE SLAYER: Cullen Bunn
2:00 p.m.–2:50 p.m. LZ SOUPY LEAVES HOME: Cecil Castellucci, Jose Pimienta
3:00 p.m.–3:50 p.m. HB ELFQUEST: Richard Pini, Wendy Pini
4:00 p.m.–5:30 p.m. HB FEMINA & FAUNA: Camilla d'Errico and TOKIDOKI: Simone Legno
(WRISTBAND REQUIRED)
*LIMIT ONE PRINT PER PERSON
*NO OTHER ITEMS ALLOWED, UNLESS FEMINA & FAUNA IS PURCHASED
4:00 p.m.–4:50 p.m. HB BANDETTE: Paul Tobin, Colleen Coover
PLANTS VS. ZOMBIES, THE WITCHER, MYSTERY GIRL,
COLDER: Paul Tobin
5:00 p.m.–5:50 p.m. LZ THE COMPLETE DOC UNKNOWN: Fabian Rangel Jr.
5:45 p.m.–6:45 p.m. HB THE GUILD: Felicia Day
(WRISTBAND REQUIRED)
*LIMIT ONE PRINT, ONE OTHER ITEM PER PERSON
FRIDAY, JULY 21
10:00 a.m.–10:50 a.m. HB AMERICAN GODS: Scott Hampton, David Mack
10:00 a.m.–10:50 a.m. LZ EI8HT: Mike Johnson
11:00 a.m.–11:50 a.m. HB THE UMBRELLA ACADEMY, THE KILLJOYS: Gerard Way, Gabriel Bá
(WRISTBAND REQUIRED)
11:00 a.m.–11:50 a.m. LZ BIRD BOY: Anne Szabla
12:00 p.m.–1:30 p.m. HB XERXES, SIN CITY: Frank Miller
(WRISTBAND REQUIRED)
*NO POSED PHOTOGRAPHY
*LIMIT ONE PRINT, ONE OTHER ITEM PER PERSON
1:00 p.m.–1:50 p.m. LZ BOUNTY: Mindy Lee
1:30 p.m.–2:30 p.m. HB PROJECT TBA: Marc Guggenheim, Richard Hamilton
2:00 p.m.–2:50 p.m. LZ LADY KILLER: Joëlle Jones
3:00 p.m.–3:50 p.m. HB BLACK HAMMER CONVENTION EXCLUSIVE: Jeff Lemire, Fábio Moon
3:00 p.m.–3:50 p.m. LZ MASS EFFECT ANDROMEDA: Mac Walters, Fabrice Condominas, Mike Gamble
DRAGON AGE: Mike Laidlaw, Blair Brown
4:00 p.m.–4:50 p.m. HB SECRET LOVES (OF GEEKS): Dylan Edwards, JP LaRocque,
Maia Kobabe, Vita Ayala
4:00 p.m.–4:50 p.m. LZ SECRET LOVES (OF GEEK GIRLS): Hope Nicholson,
Janet Hetherington, Jen Vaughn, Trina Robbins
5:00 p.m.–5:50 p.m. LZ SPELL ON WHEELS: Kate Leth, Marissa Louise
5:30 p.m.–6:30 p.m. HB BERGER BOOKS: TBA
6:00 p.m.–6:50 p.m. LZ DOTA 2: THE COMICS COLLECTION: Steve Jaros
SATURDAY, JULY 22
10:00 a.m.–10:50 a.m. HB PROJECT TBA: Mat Johnson
10:00 a.m.–10:50 a.m. LZ CREEPY: Dan Braun
11:00 a.m.–11:50 a.m. HB PROJECT TBA: Ann Nocenti
11:00 a.m.–11:50 a.m. LZ PLANTS VS. ZOMBIES: Paul Tobin, Ron Chan
12:00 p.m.–12:50 p.m. LZ BEASTS OF BURDEN, SCARY GODMOTHER: Jill Thompson
1:00 p.m.–1:50 p.m. HB OVERWATCH ANTHOLOGY: Matt Burns, Robert Brooks, Arnold Tsang, Michael Chu, Andrew Robinson
WORLD OF WARCRAFT CHRONICLE: Matt Burns, Robert Brooks
(WRISTBAND REQUIRED)
1:00 p.m.–1:50 p.m. LZ EMPOWERED: Adam Warren
2:00 p.m.–2:50 p.m. HB SERENITY NO POWER IN THE 'VERSE,
THE VISITOR HOW AND WHY HE STAYED,
HELLBOY AND THE B.P.R.D.: Chris Roberson
2:00 p.m.–2:50 p.m. LZ PROJECT TBA: Jeff Lemire
3:00 p.m.–3:50 p.m. HB SYFY'S DARK MATTER: Alex Mallari Jr. (Four),
Anthony Lemke (Three), Jodelle Ferland (Five), Melissa O'Neil (Two)
3:00 p.m.–3:50 p.m. LZ ELFQUEST: Richard Pini, Wendy Pini
4:00 p.m.–4:50 p.m. HB THE SHAOLIN COWBOY,
THE BIG GUY AND RUSTY THE BOY ROBOT,
LEAD POISONING, HARD BOILED: Geof Darrow
4:00 p.m.–4:50 p.m. LZ SOUPY LEAVES HOME: Cecil Castellucci, Jose Pimienta
5:00 p.m.–5:50 p.m. HB SPECIAL GUEST: TBA
5:00 p.m.–5: 50 p.m. LZ PROJECT TBA,
THE LIFE AND TIMES OF MARTHA WASHINGTON: Dave Gibbons
6:00 p.m.–6:50 p.m. LZ TOO MUCH COFFEE MAN: Shannon Wheeler
SUNDAY, JULY 23
10:00 a.m.–10:50 a.m. HB USAGI YOJIMBO: Stan Sakai
10:00 a.m.–10:50 a.m. LZ BEANWORLD: Larry Marder
11:00 a.m.–11:50 a.m. HB EMILY THE STRANGE: Rob Reger, Buzz Parker, Cat Farris
11:00 a.m.–11:50 a.m. LZ BUFFY: THE HIGH SCHOOL YEARS, MISFITS OF AVALON: Kel McDonald
12:00 p.m.–12:50 p.m. HB WONDER WOMAN/CONAN, LEAVING MEGALOPOLIS: Gail Simone
1:00 p.m.–1:50 p.m. LZ TOMB RAIDER: Philip Sevy, Mariko Tamaki
1:30 p.m.–2:30 p.m. HB THE LEGEND OF KORRA: Michael Dante DiMartino, Irene Koh, Janet Varney
(WRISTBAND REQUIRED)
2:00 p.m.–2:50 p.m. LZ HOW TO TALK TO GIRLS AT PARTIES, TWO BROTHERS: Gabriel Bá, Fábio Moon